ANAHEIM, Calif. — There was, perhaps, no one better to curate the "Disney 100 Years of Wonder" exhibit in Disneyland's Opera House than longtime imagineer Kim Irvine.
Irvine's history with the Walt Disney Co. runs deep: Her father, Richard Irvine, was an animator, and her mother, Leota Toombs, was one of its first female imagineers and is a mainstay in the parks as the face of the iconic Madame Leota in the Haunted Mansion.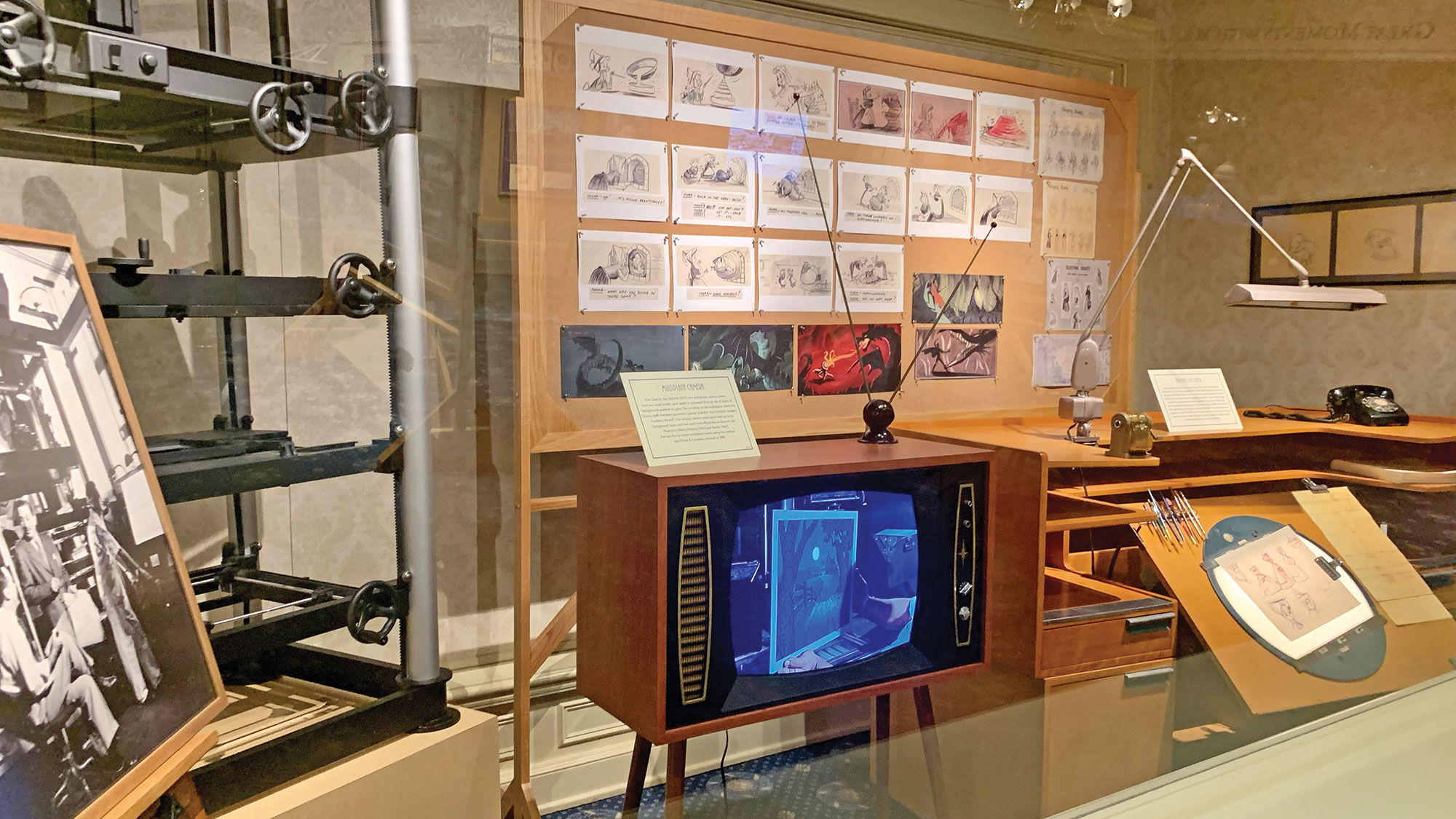 "To grow up Disney like that and have that kind of attachment to it, all of these anniversaries mean a lot," Irvine said in an interview at the Opera House.
She pointed out a piece in the exhibit that had particular meaning to her: Inside the animator's studio, which features an animator's desk and a model of a multiplane camera, are three framed drawings of Dumbo. Irvine's father gave them to her years ago, and she thought they would be the perfect addition to the show.
The exhibit, part of the Disney100 celebration of the Walt Disney Co.'s 100th anniversary, has more pieces than usual. Typical shows have about 35, Irvine said, but this one has 135. 
"It took us a long time to keep going through things and refining but also to try and get things that had a good relationship," she said. For instance, she included one of illustrator Eyvind Earle's renditions of Sleeping Beauty's castle from the animated film as well as a rendering of Disneyland's version of the castle. It shows, she said, "that they're not the same, but they were inspired."
The exhibit as a whole is a tribute to films that became attractions or park experiences in Disneyland. Fittingly, it includes opening day attractions (like the castle) and attractions still to come, like the soon-to-be-rethemed Splash Mountain, which will become Tiana's Bayou Adventure.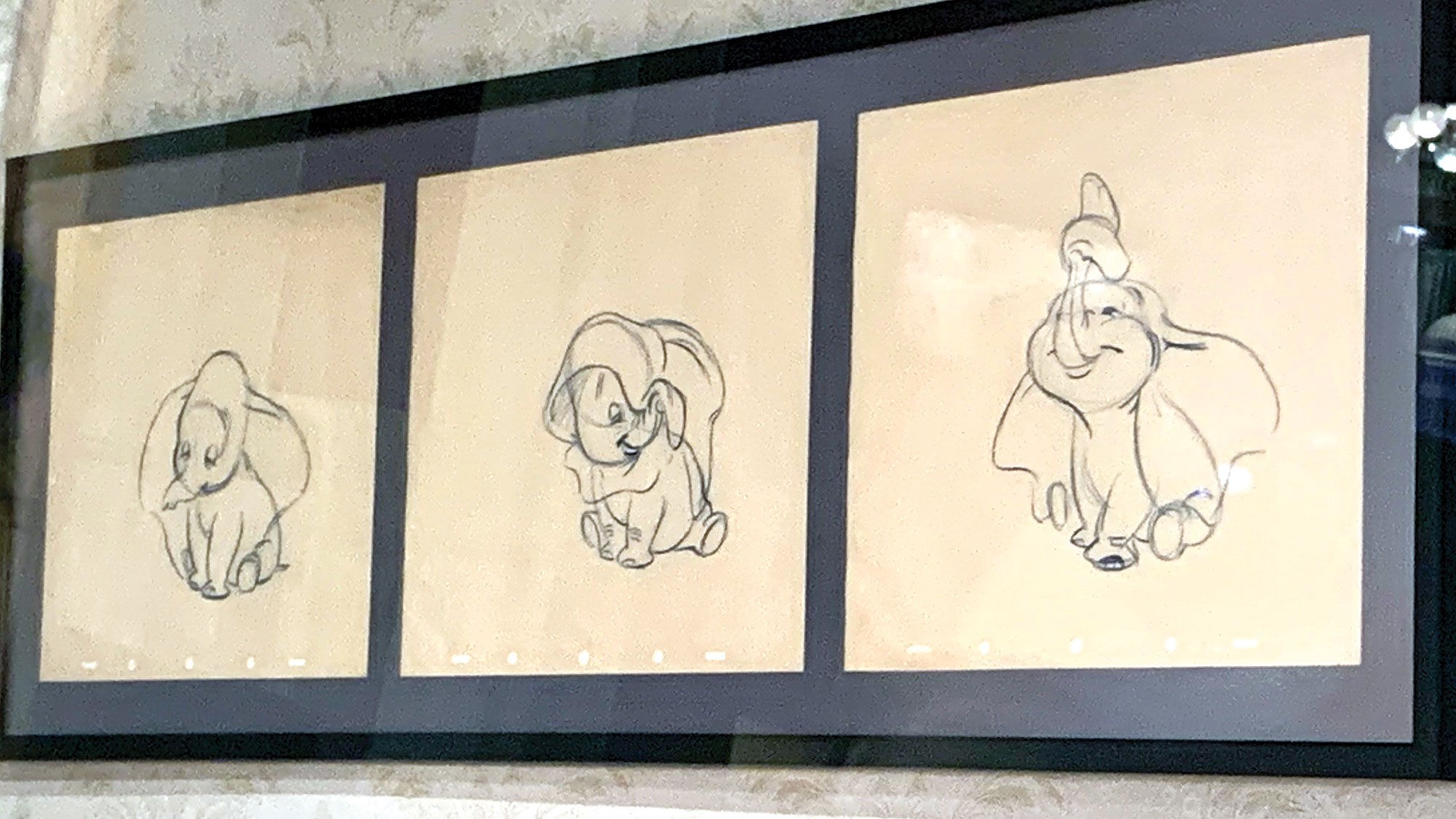 "There are just so many fabulous things that guests never get to see," Irvine said, which she wanted to highlight. One is a model of the witch from "Snow White and the Seven Dwarfs," caged and in chains. It used to sit on Main Street in Disneyland in the 1950s. (Irvine said that although the model can still rattle its chains and cackle, it won't be plugged in at this exhibit.) 
The Irvine family tradition is bound to continue. Irvine's daughter, Ali Irvine-Wheeler, is the family's third generation of women in imagineering. Time will tell if Irvine-Wheeler's daughter, Leota, while still young, will become the fourth.
A new Toontown
Also part of the Disney100 celebration, Mickey & Minnie's Runaway Railway officially opened in Mickey's Toontown. The entirety of Toontown itself will reopen in March, featuring new places to explore.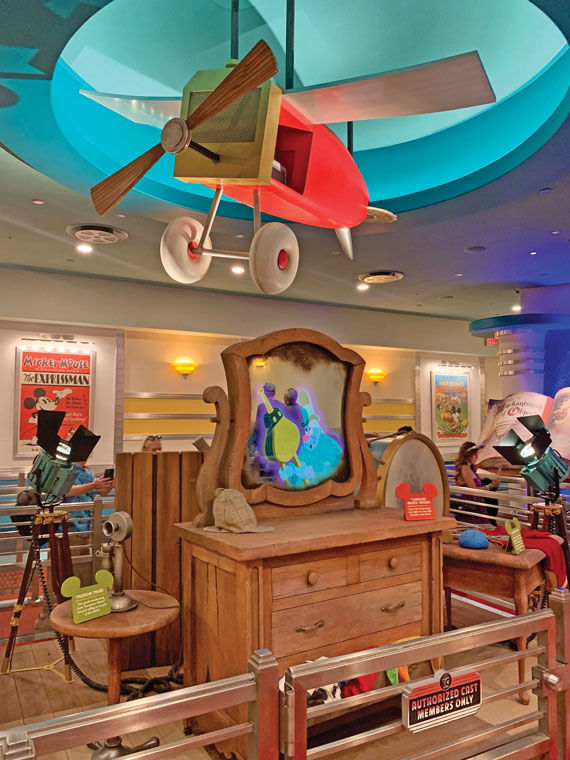 While the attraction is nearly identical to the one at Disney World in Florida, its queue in California is completely different. Set inside El Capitoon Theater, guests wind through an exhibit, "Mickey Through the Ears," created by Minnie and the Toontown Hysterical Society.
"We're creating that story of being in El Capitoon Theater here to see a movie premiere, so of course you're going to walk on a red carpet," said Sarah Kibler, an interior designer with Walt Disney Imagineering who helped create the queue. "And you're going to see all these beautiful art deco elements that help harken back to the golden age of cinema."
The theater itself is a new focal point for Toontown, one of the main features that will draw attention as guests enter the land, she added. 
Selling the Mouse podcast: Disney100
Jonathan Friday, senior creative director at Walt Disney Imagineering, said it was particularly fun to research which Mickey Mouse shorts and features would be showcased in the queue's exhibit. 
"We start with 'Steamboat Willie' and go all the way up to the present day with Mickey, and we've got little Easter eggs and nods everywhere," he said. "So everyone's favorite films are represented somewhere in this awesome queue."
Source: Read Full Article