Marriott International president Stephanie Linnartz wasn't the only departing travel executive to generate headlines this year, but she's one of the few who have chosen to leave the travel sphere entirely.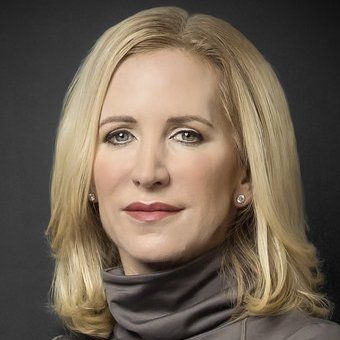 Linnartz, who has been with Marriott for 25 years and the company's president since 2021, will leave to be president and CEO of athletic apparel and accessories brand Under Armour. 
It's something of an atypical move, based on the trendlines of travel executive departures from 2022 alone. 
Earlier this year, Alejandro Reynal announced he was leaving Hyatt's Apple Leisure Group but joined Four Seasons Hotels & Resorts as CEO. Lonely Planet CEO Matt Goldberg made the jump to Tripadvisor last spring. Roger Dow, a former Marriott veteran who stepped down as CEO of the US. Travel Association this past summer, announced that his next venture would be dedicated to solving the hospitality industry's workforce crunch.
According to Sean Hennessey, a clinical associate professor at New York University's Jonathan M. Tisch Center for Hospitality, Linnartz's industry pivot "is a little bit unusual" for the hotel sector in particular. 
"The hotel industry has occasionally brought in an outside executive to bring in some new thinking," said Hennessey, giving the example of Starwood's 2007 hire of CEO Frits van Paasschen, who previously led Coors Brewing Co. "It's harder to think of an example where a top player from the hospitality industry went in the other direction."
Investment firm lauds Linnartz hire  
Investment bank Stifel, meanwhile, positively views Under Armour's decision to hire a hotel industry heavyweight.
In a Dec. 21 research report, Stifel analysts lauded Under Armour's "addition of outside talent" amid "an uneven environment" and highlighted the fact that Linnartz comes to Under Armour from a much larger consumer company. 
"Most notably, Ms. Linnartz is seen as the driving force of Marriott's digital transformation, including the 173 million member Bonvoy membership program," the Stifel report said, adding that Linnartz's presence on The Home Depot's board of directors further bolsters her experience from a retail perspective. 
Hennessey similarly believes that Linnartz is well suited to shift gears from hotels to apparel. 
"Stephanie is well known for her executive function abilities, whether in relation to coordinating new initiatives, new technologies, mergers — she's been involved in all of those things," said Hennessey. "So, while maybe she hasn't been [involved with] sneakers or T-shirts, she has the executive skills that I think could be helpful in any type of [industry]."
Marriott International, meanwhile, declined to comment on potential plans to appoint a new president, though a spokesperson said that Marriott CEO Tony Capuano would be "working closely with Stephanie and his leadership team on the design of the organization going forward."
Source: Read Full Article