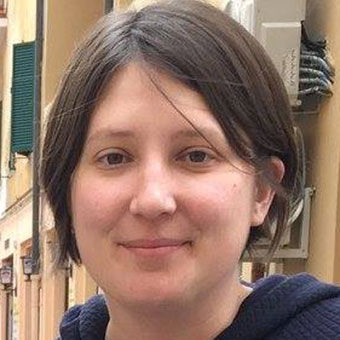 Just in time for the end of the holiday season, here's a feel-good story about a supplier stepping up to help a travel agent's group get to its destination in style — and for a good cause.
Each year, Eileen Radcliffe, owner of EBR Travel just outside of Boston, plans travel for a group of high school students to the Give Kids the World Village in Orlando. Around 35-40 take the annual trip.
The students have a Make-A-Wish Club at school, which fundraises for the Make-A-Wish Foundation, and the trip to Give Kids the World Village is a chance for them to volunteer their time on a service trip (Give Kids the World works with multiple wish-granting groups, including Make-A-Wish).
Give Kids the World Village is a nonprofit resort in Kissimmee, Fla., which provides free weeklong vacations to critically ill children and their families who want to visit Florida and nearby attractions like the Walt Disney World Resort, Universal Orlando Resort and SeaWorld Orlando (all three, and other hospitality companies, are partners in the village).
"This is not the type of business I typically do," Radcliffe said. "I do book Disney, but I don't specialize in groups to Disney or anything like that. But this one group every year, I love doing it just because of the connection with it. And me, seeing firsthand — because I traveled with them one year — seeing what the students get out of it and hearing about it from the chaperones every year. It's great. It's really incredible."
A hurricane hiccup
This year's group was headed to Orlando from Boston last month, on a Tuesday in early November, just before Hurricane Nicole was scheduled to make landfall. They were flying on Delta Air Lines.
Radcliffe, of course, got to work with Delta's group department. But, with airport closures due to the storm, the best they could work out was a Saturday morning flight into Tampa.
Simultaneously, though, a chaperone Tweeted about the delay, tagging the New England Patriots with a request to use their private plane. Though the Patriots kept mum, Delta was also tagged in the tweet and it caught the airline's eye.
On Wednesday afternoon, a Delta representative reached out with good news, Radcliffe said: He had arranged a flight that would get them to Orlando on Friday, just in time for their scheduled work shift at Give Kids the World. 
Not only did Delta get the group to Orlando, though, Radcliffe reported, but representatives escorted them through check-in at Logan Airport and opened a dedicated TSA line for them in Boston, then treated them to breakfast in the Sky Lounge.
Special connection on the flight
The flight itself seemed almost destined to be. Radcliffe shared a Facebook post from the club's advisor, Jennifer Pavia-Shiels, talking about the trip. 
Pavia-Shiels said as the group got on the plane, the pilot took them aside to thank them for volunteering at the village. As it turned out, he was a wish child himself after having multiple brain tumors and surgeries in his younger years. It was actually his last flight for the airline, and he had only been asked to fly it 30 minutes prior.
"Bawling," Pavia-Shiels wrote. "Seems appropriate that our world would intersect in such a wonderful way."
The group also got a great reception in Orlando, Radcliffe said. They got goodie bags of snacks and were escorted personally to their waiting transfers.
The Delta representative who helped the group is Harry "Bud" Sullivan, manager of field support/reservations operations and customer center for the airline.
"Caring for our customers and doing everything we can to help them during challenging times is always our top priority," Sullivan said. "I'm grateful that I was able to assist this group with their annual volunteer trip to Give Kids the World Village in Orlando as it's such a great cause that they were supporting and one near and dear to my heart."
In addition to Delta, Radcliffe also offered a shout-out to her host agency, Travel Planners International. Team members had offered help in planning the group trip and monitoring changes. Mears and Disney Youth Groups were also helpful in making the trip happen.
Source: Read Full Article