LOS ANGELES — While the hotel industry continues to enjoy strong momentum going into 2023, hospitality leaders at this year's Americas Lodging Investment Summit (ALIS) said that macroeconomic pressures could weigh on demand levels in the months ahead.
STR president Amanda Hite told ALIS attendees that the first quarter of 2023 "is going to be by far the strongest of this year," with hotel demand expected to start slowing by the second quarter.
But hotel executives here reported that they have yet to see any tapering off in demand — or pushback on high rates — materialize on their end, while acknowledging the economic uncertainty.
"We finished 2022 in very good shape, and we are pretty positive about 2023, because the numbers are good," said Maud Bailly, CEO of Accor's Sofitel, MGallery and Emblems brands. "One of our concerns is inflation and [at what point] people will resist this inflation dynamic. But prices are going up, and still, people are paying."
Noah Silverman, Marriott International's global development officer for the U.S. and Canada, similarly confirmed that Marriott has yet to see any signs of a slowdown within its operating business.
"The operating fundamentals of our hotels are providing a lot of reason for optimism," Silverman said. "But there are macroeconomic factors that are causing conflict within that optimism. We're seeing these improving operating fundamentals, but sentiment, in some ways, is moving kind of counter to that, and that's unusual."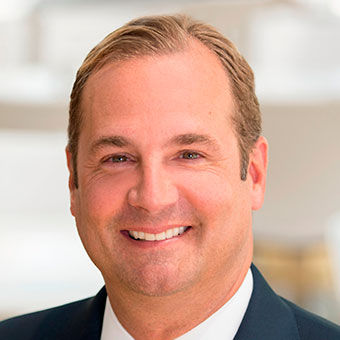 Further clouding the industry's crystal ball is that shortened booking windows, which emerged as a pandemic-era trend, continue to be the norm.
"We are obviously watching all the economic trends, all the discussions about headwinds, all of the debate about the recessionary environment, but we're not seeing it in the data yet," Marriott International CEO Anthony Capuano said during a media event at ALIS. "The caveat is we are still experiencing close to historically short bookings. With that shorter window, [things] could change relatively quickly."
People find it's worth spending money on travel
Elie Maalouf, CEO of the Americas region for IHG Hotels & Resorts, meanwhile, said that he believed the travel industry is well positioned to weather any economic storms ahead. 
"I think we're probably going to have a soft landing while wages are still strong and employment is still strong," Maalouf said. "Travel is irrepressible. It's at the top of the list of people's discretionary spending, even if there's a lot of inflation. [People are] not going to sacrifice their travel."
STR's warning comes as its forecasting partner, Tourism Economics, predicts a decline in U.S. GDP for the second and third quarters of this year.
"What we know about our industry as we look at prior downturns is that for every point of GDP decline, we usually have four points of demand decline for hotels," Hite said. "We don't think we're going to have that [level of decline] this year. But we will see a GDP slowdown, which means we are going to see demand slow down."
Despite this deceleration, STR still released a slightly upgraded U.S. hotels forecast for 2023. Although STR lowered its occupancy prediction by 0.1% for the year, with 2023 U.S. hotel occupancy now expected to come in at 63.6%, ADR and RevPAR predictions for the period were raised 0.5% and 0.3%, respectively. STR now expects U.S. hotel ADR to increase 2.1% and RevPAR to grow 3.7% this year.
STR did, however, make downward adjustments to its 2024 U.S. hotel forecast, although the industry is still expected to remain in growth mode next year.
Ryan Meliker, president of Lodging Analytics Research & Consulting, expressed similar sentiments around impending economic uncertainty. 
"We do assume that we're going to be seeing an economic recession across the U.S. in early 2023," Meliker said.
However, he stressed that he expects the downturn to be "brief" and "mild" in nature.
Source: Read Full Article