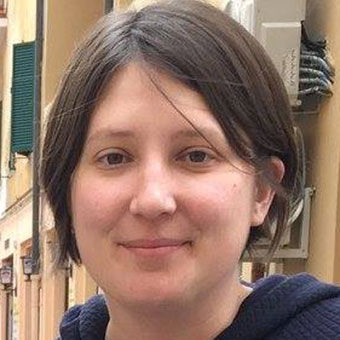 Travel advisors who have been on the ground in Maui post-wildfires have a message: The time to visit is now, so long as that visit is respectful.
Signature Travel Network held its Owners' Meeting at the Grand Wailea there in early September. While there, we recorded an episode of the "Trade Secrets" podcast about being in Maui, Signature's relief efforts, takeaways from the meeting and more.
During one segment, my co-host, Emma Weissmann of TravelAge West, and I spoke with three agency owners: Cathie Lentz Fryer of CTA Travel in Cerritos, Calif., Tiffany Hines of Global Escapes in Athens, Ga., and Jamie Jones of WhirlAway Travel in West Chester, Pa.
We asked them each what their next steps would be when it comes to talking to clients and what they'd like to share with other travel advisors who haven't been back to Maui yet.
Here is what they had to say:
Hines: "First of all, it's just really connecting with people on the ground here and understanding what the needs are, understanding the areas that are open. Obviously, a lot of people that have been displaced from Lahaina are in other areas around the island, so you want to be respectful of that.
"But I think as far as people coming here," Hines continued, "we definitely need to support Hawaii. And just stay in communication with the people that you're working with on the ground."
Fryer: "Advisors, just do your research. Work with our partners and work locally — and be respectful. But I would say, now's the time to come. If you're planning a vacation and you don't know where you're going, Hawaii is a great opportunity to give back and to still enjoy an amazing experience.
"The Islands, there are so many places that they can come, [like] here, on this side of the island, and support the need," she continued. "Like we all do when there's a disaster anywhere, we all want to rally together and support that destination. So I'd tell advisors that now's the time to reach out to your guests, and if they want to take a trip, why not Hawaii?"
Jones: "This will be a little funny, but don't be like my husband and watch reels on Instagram with people telling us not to come. I think it's a very small population of people that feel that way.
"Also," she continued, "just realize that even though you're at a hotel, or you're at a restaurant, that the people that you're working with live here [and] may have been affected with their family. They might have been displaced, and they're still trying to work, so pack some empathy. And just understand that while your coming here is doing good for the economy and helping people to move on, there also might be a lot that they're dealing with from the fire."
To listen to these three advisors talk more about their experiences on Maui, and hear from others, check out the most recent episode of the "Trade Secrets" podcast.
Source: Read Full Article