FORT LAUDERDALE — Despite being able to raise prices this year, the leaders of the world's two largest cruise companies stressed their intent to continue closing the price gap between land and cruise vacations while speaking at Travel Weekly's CruiseWorld conference last week.
Cruise executives have been vocal about the price gap for the past year, saying it widened significantly during the pandemic as prices for resort vacations soared while cruise prices climbed less quickly. 
While that makes cruising a better value and is a key selling point for advisors to communicate to clients, executives said the price differential is still too large. 
At CruiseWorld, Royal Caribbean Group CEO Jason Liberty said the gap had grown to about 40% to 45% during the pandemic but that strong 2023 cruise demand helped Royal raise prices, narrowing the gap to about 30% to 35%.
His point of comparison, according to a Royal spokesman, is all-in pricing for family vacations at resorts, such as those in Orlando, Las Vegas or all-inclusive Caribbean beach resorts, including flights, transfers, food and beverage, parks admission and excursions.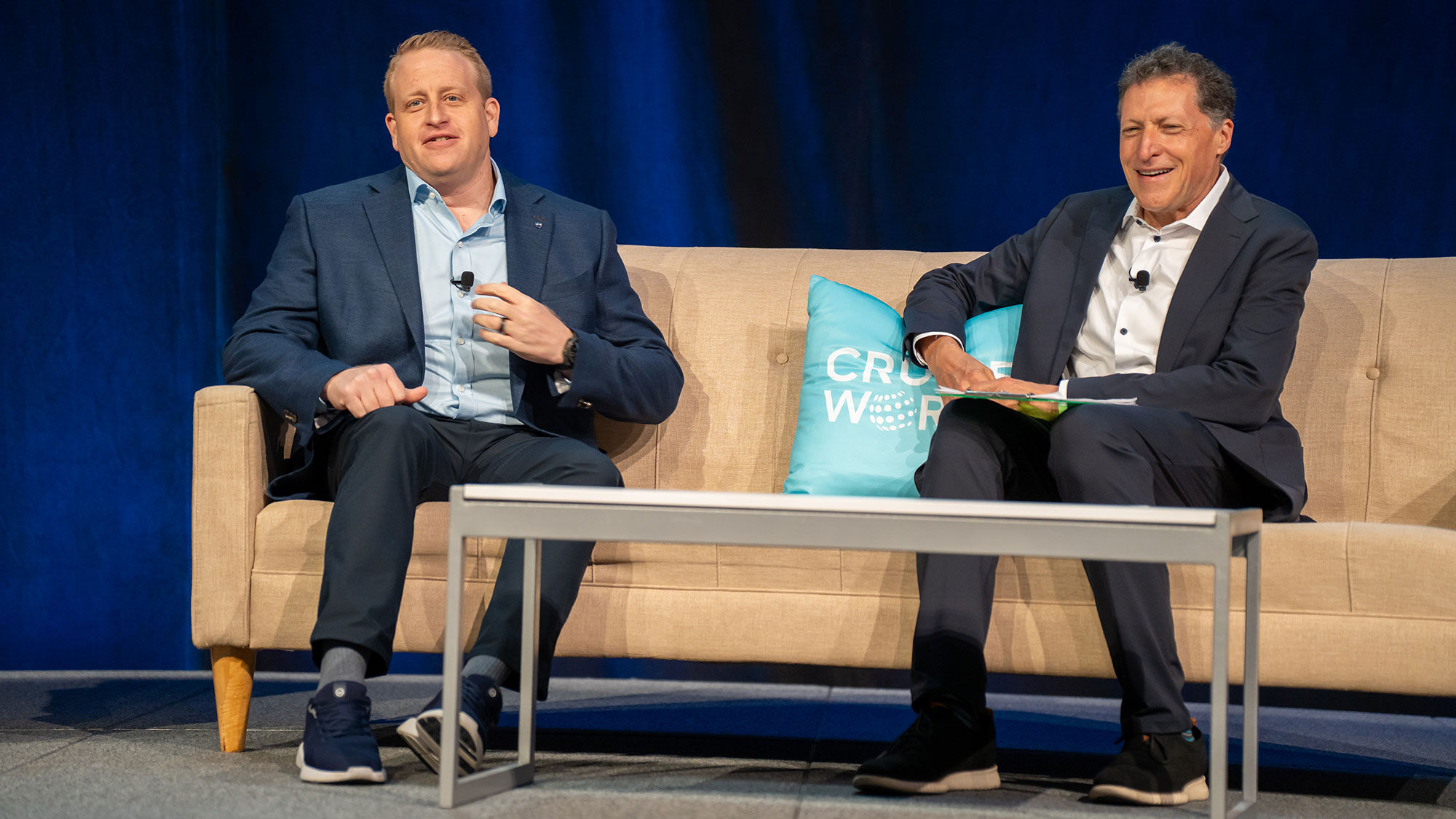 While also speaking to hundreds of advisors at CruiseWorld, Carnival Corp. CEO Josh Weinstein thanked them for educating clients on what he described as the "insane value" a cruise has to offer. 
When someone deep in the audience cheered, Weinstein replied, "I'm not happy about it. It should not be that much of a value. And we're working on that." 
Carnival brands this year are charging prices that are 5% to 7% higher than in 2019, Weinstein said.
"I want to tear my hair out at how disparate the pricing environment is from cruising to land-based alternatives," he added.
Travel sellers also see the price gap closing amid strong demand for cruises and higher pricing.  
Cruise pricing has recently outpaced the growth of land vacations year over year, said David Crooks, senior vice president of product and operations for World Travel Holdings. "The pricing gap has shrunk a little bit."
Patrick Scholes, a travel sector analyst for Truist Securities, also said that cruise lines are making progress in closing the price gap and that cruise pricing has improved through the year. 
For instance, pricing last spring for an October 2023 cruise was down 15% from 2019 prices. However, the average price for those cruises grew to be about even with the average 2019 price.
"Last-minute pricing has really been coming up due to very limited inventory, hence raising the overall average," he said, which forced consumers to pay higher prices when waiting until the last minute. 
Concerns about a possible economic downturn did not keep cruise leaders at CruiseWorld from talking about raising prices. In fact, they said they are not seeing any impact on cruise demand. 
David Herrera, president of Norwegian Cruise Line and a former financial advisor, said a decline in new bookings and an uptick in cancellations are key signals that a downturn is affecting consumers. And he hasn't seen that. 
"The cruise industry is a great canary in the coal mine," Herrera said on the CruiseWorld stage, adding that if consumers are worried about whether they'll have enough money a year from now, they tend to cancel or not to book cruises.
Crooks also said he wasn't overly concerned about a recession. If there is one, he said he expects cruise pricing to fluctuate based on demand but contends that consumers will continue to value vacations.
"Travel is something that people will continue to prioritize and will put off other purchases to ensure they can take their vacations," he said.
Source: Read Full Article