There's been a lot of emphasis on improving sleep quality lately, with terms like "Covid-somnia" entering the language and anxiety levels increasing. And from that has come the latest wellness trend, sleep tourism, which involves traveling to exotic locations to specifically enjoy the experience of sleeping in unique and luxurious accommodations.
While it might sound bizarre to travel thousands of miles to sleep, sleep tourism is actually more than just about sleeping. One of the greatest perks of sleep tourism is that it helps travelers unwind and deeply connect with the local culture and surroundings after a restful sleep. By prioritizing quality sleep, travelers have the opportunity to recharge their batteries and wake up feeling revitalized and ready to embrace the travel experience.
Cassandra Marcella Metzger, founder and travel designer for Premier Wellness Travel in the U.S., pointed out that wellness-focused requests are emerging for travel to Africa. Travelers are looking for outdoor experiences that reconnect them with nature, offering expansive landscapes, starry skies and a sense of being part of something greater. They also seek to disconnect from work and the world, considering lack of WiFi an asset rather than a drawback. Sustainability and the wellness of the planet are also key considerations, as travelers understand the importance of community, connection and sustainability in their wellness journeys.
Hotels and lodges in Africa have embraced this wellness trend and are actively promoting sleep packages and yoga experiences. The Saxon Hotel in Johannesburg, for example, offers a Rebalancing Package designed to rejuvenate the body for a good night's sleep, including a deep sleep therapy treatment and stress-relieving treatments.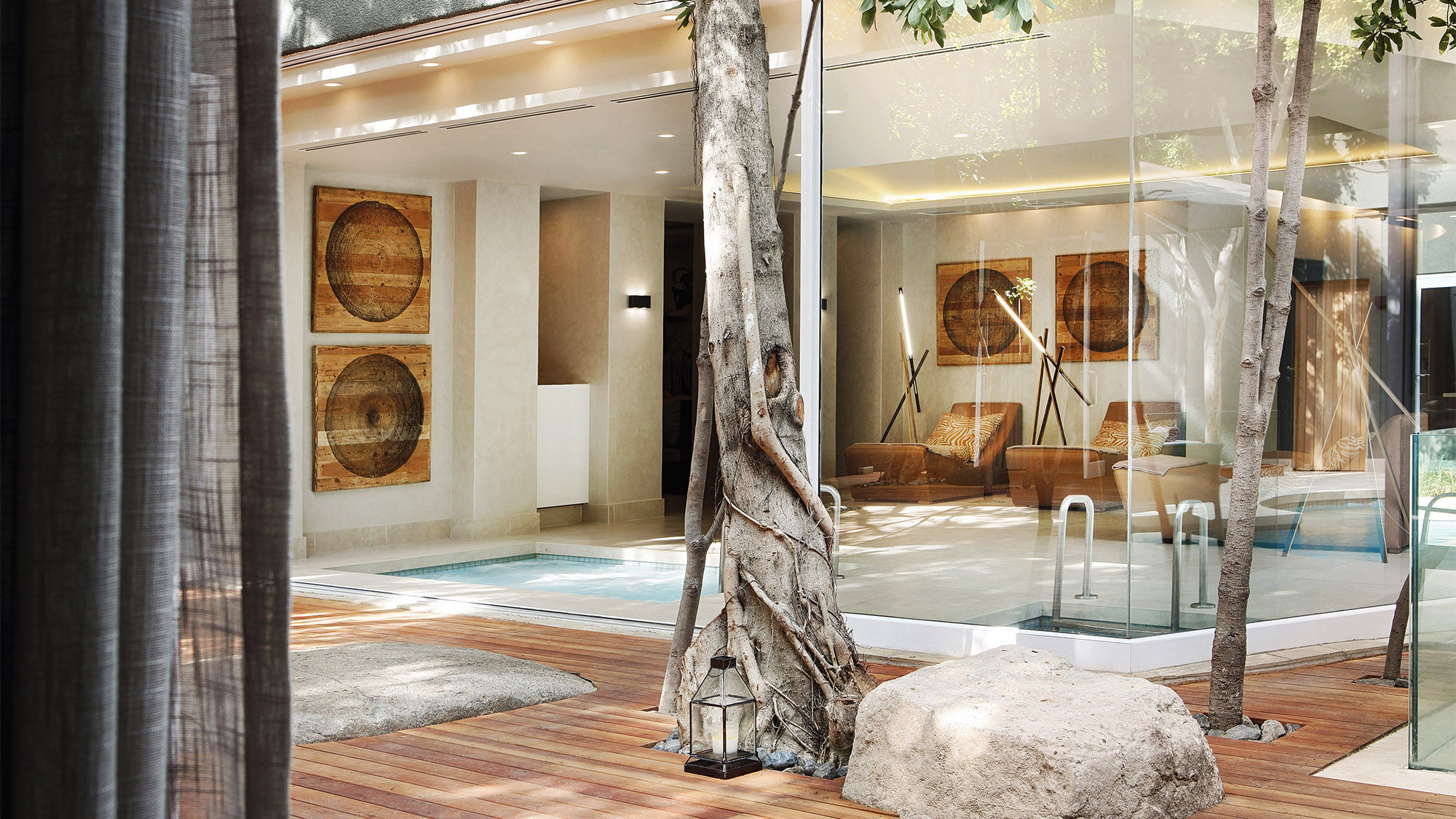 Singita has also invested in the wellness experience. Lisa Carey, the company's communications manager, said: "We are aware that our guests travel a long distance to visit a Singita lodge and may be tired and weary, therefore the quality of sleep is important throughout their stay, and our team knows when this is just what they need."
According to Carey, Singita has a few sleep rituals for guests to welcome restorative sleep. This includes fragrant aromatherapy oils in the suites, chamomile tea to enhance sleep as well as guided meditation cards, music and candles.
Craig Glatthaar, Wilderness' head of sales for the Americas, noted that travelers are primarily seeking an immersive experience in nature, but it does run a little deeper than this.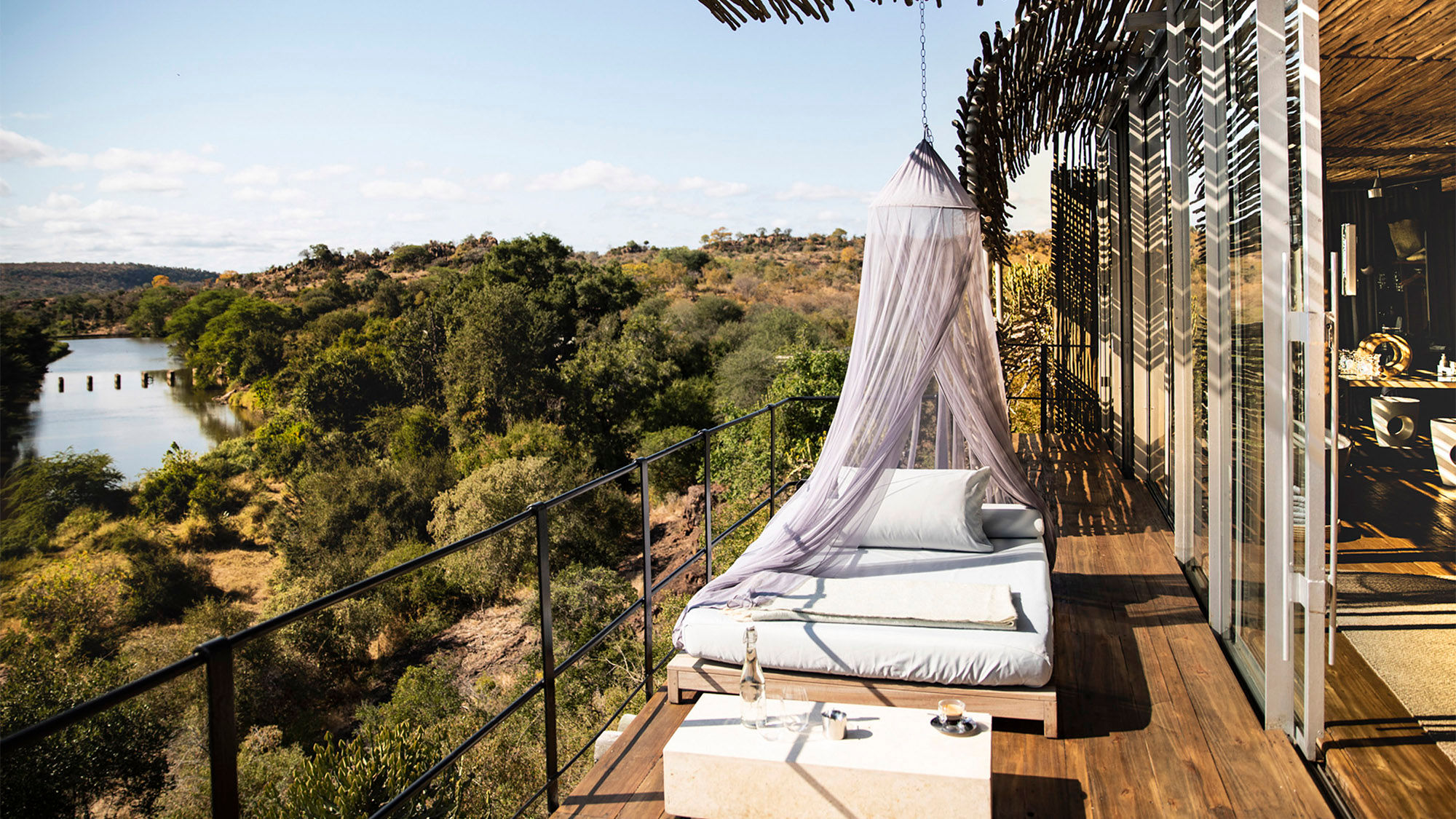 "We are seeing that they not only want and expect a deep connection to nature, but wellness on safari now encompasses other elements: healthy menus that include locally sourced, organic food options; spaces in the camps, which are dedicated to wellness and that incorporate spas and gyms; access to exercise opportunities, such as walking safaris and hiking; as well as time for quiet reflection on a mokoro activity or simply relaxing on the deck of their tented suite and taking in the surrounding landscape," he said.
The true attraction of Africa for sleep tourism fans are the extraordinary places to sleep on the continent. Here are some of them:
Star beds
Star beds in particular are an attractive options for travelers. Mefi Pishori Alapat, safari designer at Journey to Africa, said she often gets requests for sleeping under the stars. "We use a few camps that offer star beds, and those are always a hit," she said.
Glatthaar agreed, explaining that sleeping out under the African skies provides a very close-to-nature experience where your senses come alive and you feel part of everything that's going on around you.
Wilderness has quite a few star bed options in various countries; favorrites are the star bed close to Wilderness Linkwasha, overlooking a pan in Hwange National Park, and the star bed at Wilderness Savuti in the Linyanti, which overlooks the Zibadianja Lagoon.  Wilderness' new camp in the Mababe area of Botswana, Wilderness Mokete, will have a most unusual feature: the roof of the bedroom area of the tent will be able to roll back completely, enabling guests to sleep under the stars in the comfort of their tented suite.
AndBeyond also offers a sleep experience outdoors in the Phinda Private Game Reserve in South Africa, said Metzger. "It's an open as it can get!" She also recommends a suite with a retractable roof and stargazing in Namibia at the Sossusvlei Desert Lodge.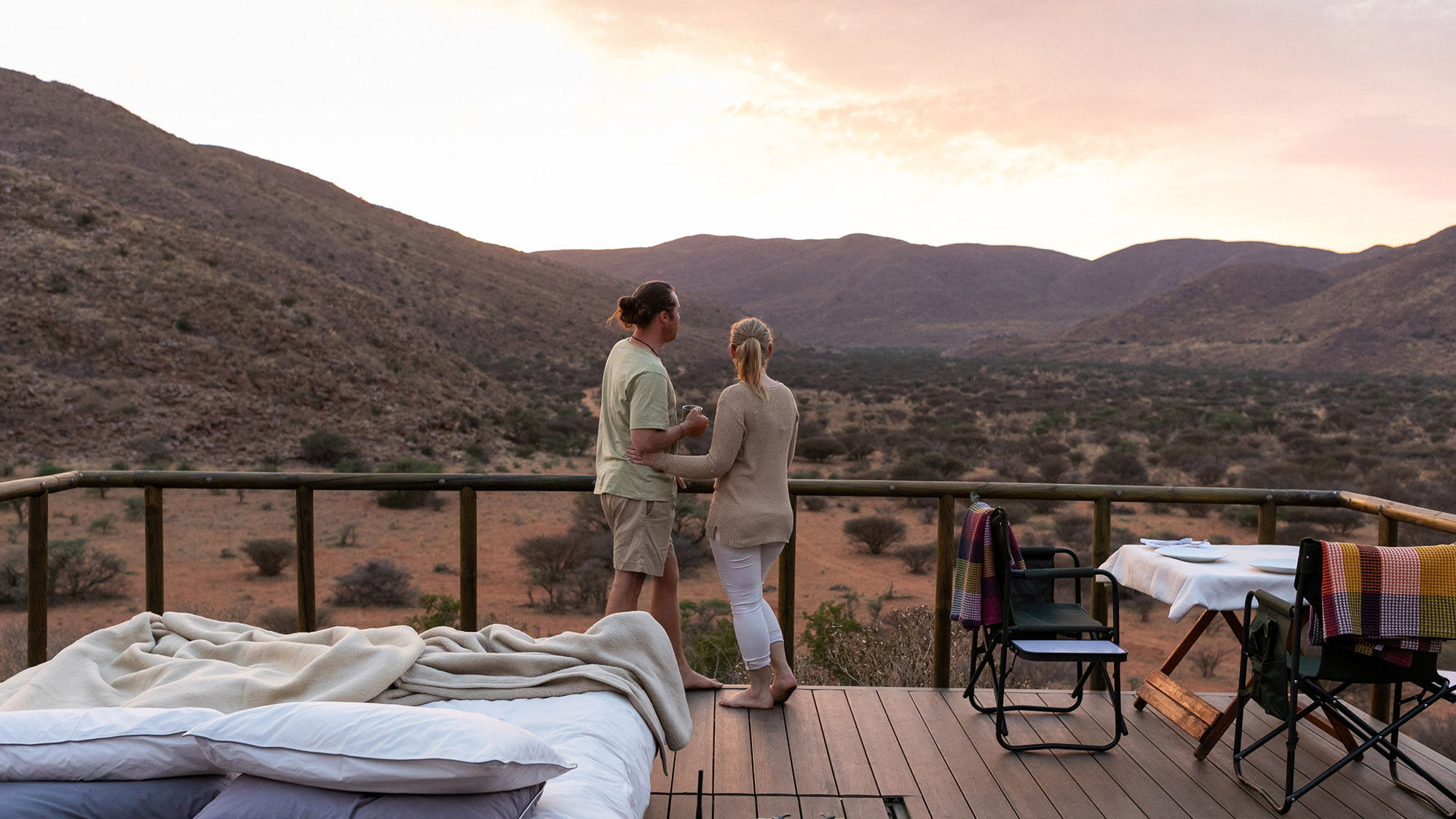 African Bush Camps features the Ray's Pan Sleep-Out Deck amid the golden savannah plains of Hwange National Park, while Tswalu Kalahari's Naledi, which means 'star' in the local Tswana language offers a back-to-nature star bed experience.
Fly-camping
Alapat noted that fly-camping offers a great sleeping experience where travelers can just be themselves in a wide-open space in total silence. Chris Roche, Wild Expeditions, concurred, pointing out that the fly camp on the banks of the Omo River in Ethiopia enables travelers to camp with the Mursi people. "At this particular site you hear Pel's fishing owls, distant lion roars, guttural leopards," he says.
A forest lodge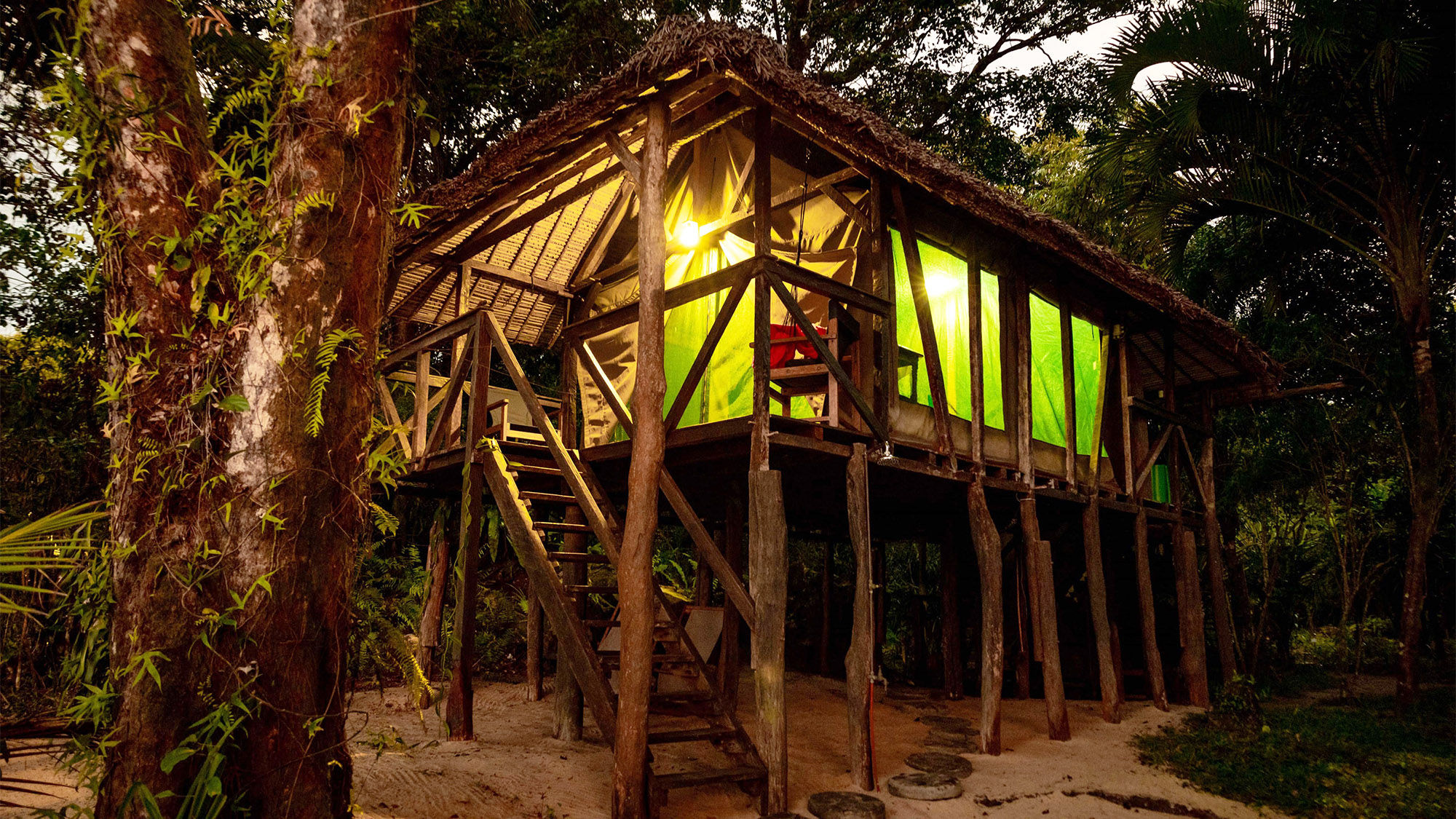 For Wild Expeditions' Chris Roche, Masoala Forest Lodge offers a truly unique sleeping experience. "What's really cool is that you are right on the beach and listening to gentle lapping waves all night. You can also hear the Madagascar scops owl and myriad frog species. From July to September, you can even hear humpback whales singing," Roche said.
Cave hotels
Exploring caves and their mysteries is a popular tourist activity, and increasingly these caves are open to "sleeping experiences." There are cave hotels in various countries around the world, South Africa included. The Donkieskraal Lodge in the Western Cape or Antbear Eco Lodge in KwaZulu-Natal are to places to hibernate from the hustle and bustle.
Houseboats
Houseboats like the iconic Zambezi Queen are essentially floating hotels that offer gorgeous views and a serene sleeping experience. Along with the luxurious spoils, like Egyptian cotton bedding and air conditioning, the flow of the water will peacefully rock travelers to sleep.
Whether it's sleeping under the stars, fly-camping in vast open spaces or experiencing the tranquility of waves on a beach, each sleeping experience is unique and contributes to the overall well-being of travelers seeking the ultimate relaxation and rejuvenation during their African adventures.
Source: Read Full Article