There was a moment standing at Cape Town's Victoria & Albert Waterfront complex where I wanted to throw my passport into the harbor and never return to North America. Everyone told me that South Africa would take a hold on my heart and never let go. As I stood listening to a youth group sing soul music to high heaven that evening, power in their voices and tears streaming down my face, I knew I had been forever changed.
The trip was for my husband's 40th birthday, and we put a week of our trip into the hands of Journeysmiths, a luxury tour operator that curates highly customized itineraries to destinations around the world.
Our week with Journeysmiths would be a highlight reel of the very best of South Africa — safari, the Winelands and the energy of Cape Town. Prior to arrival, Journeysmiths sent us a customized itinerary; reading about the experiences that they had coordinated for us really kicked our excitement into overdrive. After spending 10 days exploring Johannesburg on our own, David and I boarded a flight bound for Hoedspruit (the gateway to Kruger National Park), where our fairy-tale Journeysmiths adventure began.
Our first stop was to the new Waterside at Royal Malewane, a member of South Africa's gorgeous Royal Portfolio collection. The property opened in July after an extensive renovation, joining the Royal Portfolio's group of sumptuous, colorful hotels that have become iconic to South Africa and beloved for their approachable luxury.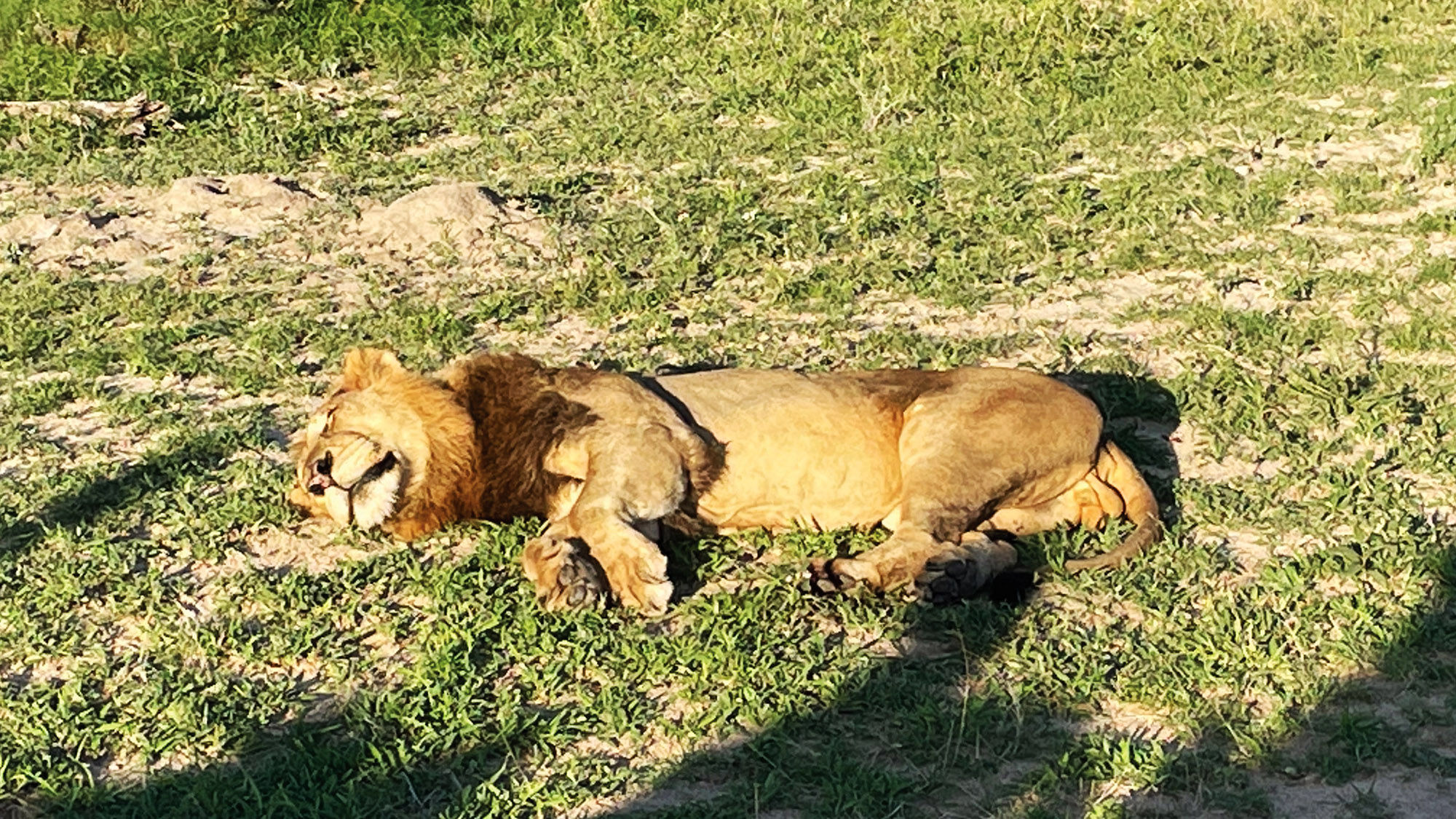 Beauty and the beasts
Waterside explodes out of the bush like a comet of color. Vermillion and dark turquoise splash the walls of light-flooded sitting rooms. Glittering chandeliers hang above dining spaces that overlook a watering hole practically humming with hippos and elephants. Groves of fever trees with pale-green bark rise dramatically along meandering pathways that lead to the individual villas. Waterside is truly a place of beauty.
And while it is extremely high-end, there is nothing stuffy about the Waterside experience. Staff feel more like friends you've been waiting ages to see, and the vibe is, above all else, easygoing.
Guests of the Waterside enjoy a comprehensive all-inclusive package, which includes twice-daily game drives; exquisitely prepared meals; local wines, beers and spirits (of which there are many); minibars; and laundry service.
Waterside is located within the private Thornybush Game Reserve, which shares its borders with Kruger National Park, meaning guests of Thornybush have all the game-viewing potential of Kruger but a fraction of the people.
South Africa brought me to tears more than once, and our safari experience with Royal Malewane was one of those times; it's difficult to keep emotions in check when hearing a group of lions roaring into the dark night a mere 15 feet from your open safari vehicle. 
The expertise of our guide, Matt, and tracker, Stanley, made for an unforgettable first safari experience. In two days they led us straight to herds of elephants, prides of lions, slinking leopards, buffaloes and more rhinos than I expected to see in my lifetime.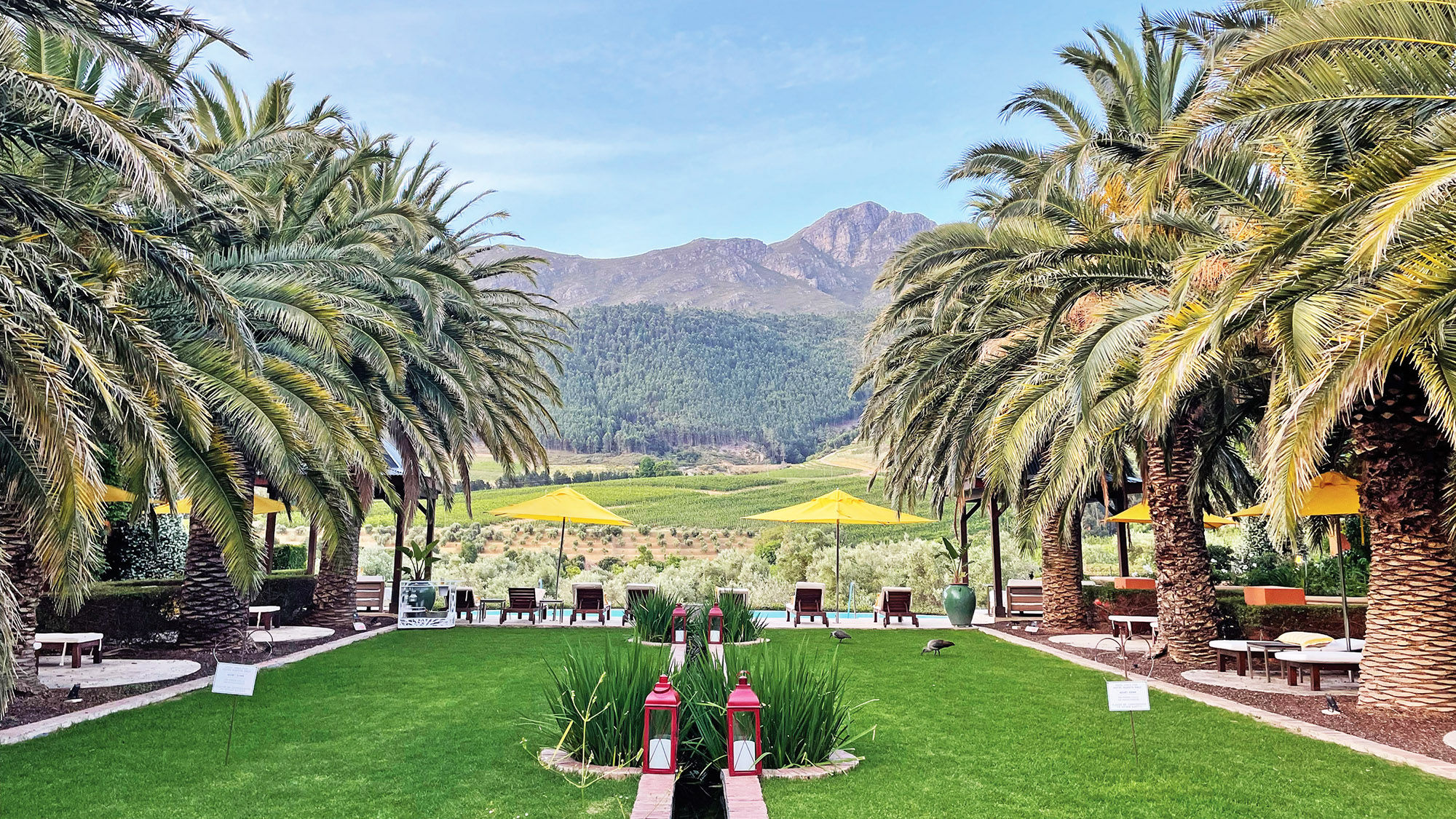 On to Cape Town
Our two days at Waterside could have been enough for a lifetime, but we were only getting started. Journeysmiths handled our flight arrangements from Hoedspruit down to Cape Town as well as the transfer details, taking a great deal of stress off our shoulders. In Cape Town the operator arranged for us to meet Lloyd, the Cape Town expert for Great Plains Conservation. He would be our guide for the Winelands and Cape Town portion of our trip, though we didn't know then that he would grow to become a friend, as well.
We checked into La Residence, another member of the Royal Portfolio and yet another jewel box of a hotel that helped bring the Winelands to life. 
Surrounded by towering peaks, thoroughly draped in purple blossoms and peppered with palm trees, La Residence is something out of a storybook. Overstuffed couches sit beneath regal chandeliers and beside roaring fireplaces. Peacocks roam the perfectly manicured lawns, and a wine cart next to the pool ensures that your glass is always refreshed with the local vintage.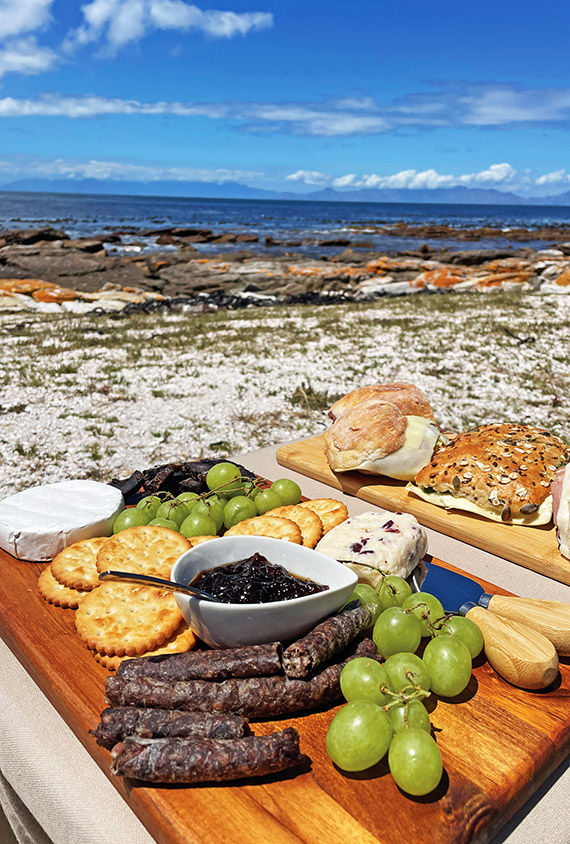 A wine tour at Plaisir Wine Estate and a private tasting with the winemaker, Tim, truly personalized our Winelands visit.
A gorgeous, private, candlelit dinner awaited us at La Residence later that evening for David's 40th birthday — again, a special touch coordinated by Journeysmiths.
Finally, we transferred to Cape Town to check into the historical Cape Grace Hotel in the waterfront district. It made the perfect home base from which to explore the heart of Cape Town. Perhaps the highlight of our city discovery was our full-day tour with Lloyd around the Cape Peninsula.
From diving with playful seals to a private gourmet picnic in Table Mountain National Park and an afternoon frolicking with penguins along Boulder Beach, this experience gave us a true sense of how much natural beauty lies just beyond the fantastic dining, nightlife and entertainment of the city center.
Which brings us back to the Victoria & Albert Waterfront and the sounds of soul music that filled the air with energy and my eyes with tears. I never could have imagined just how hard I'd fall for Cape Town and South Africa.
But I know that my experiences with Journeysmiths have set the bar high for all future visits to the country, of which I'm sure there will be many, many more. And who knows? Next time, perhaps, we will put our money where our mouths are and toss those passports into the sea. 
Source: Read Full Article