Advisors Thursday were helping clients in Hawaii as evacuations continued from deadly wildfires that blazed on the western side of Maui and on the Big Island of Hawaii.
The Hawaii Tourism Authority said Wednesday night that nonessential travel to Maui was "strongly discouraged" as wildfires affected the areas around Lahaina, Kihei and Upcountry Maui. Lahaina, in particular, was devastated by the fires.
Visitors currently in Maui on nonessential travel were being asked to leave the island.
The lack of communication on the island, however, made logistics difficult for travel companies on Wednesday. Mass evacuations from West Maui took place Wednesday from the Sheraton Maui Resort in Kaanapali, and they were to resume Thursday from Whalers Village in Lahaina; visitors are to be taken directly to Kahului Airport. A statement on the Maui County's Facebook page said that three Roberts Hawaii coaches would assist, with more buses to be added based on demand.
Wildfires also were burning in the Mauna Kea resort area on the Big Island as of the HTA's latest update, which was posted at 10 p.m. Hawaii time on Aug. 9.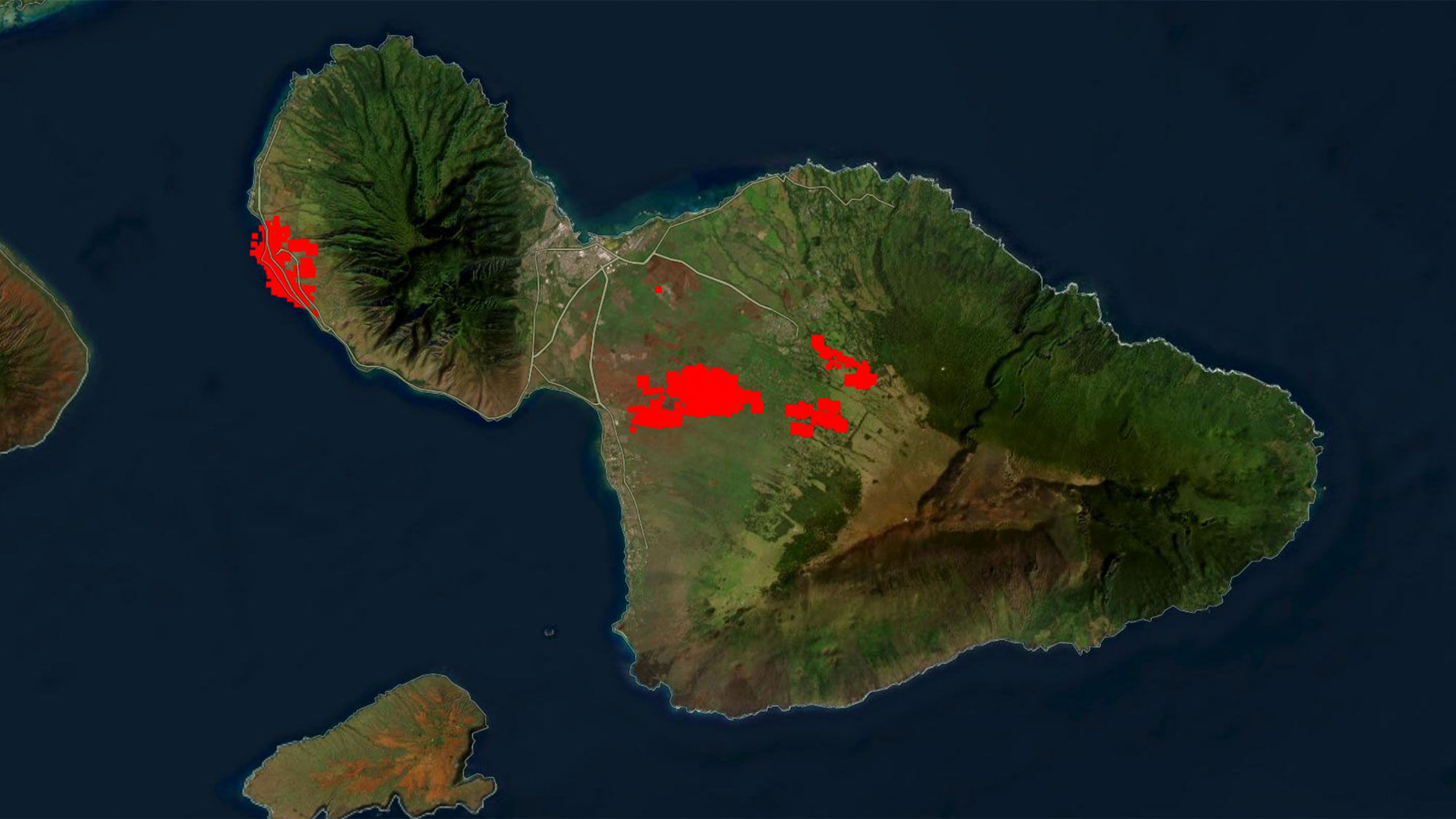 The HTA also encouraged visitors with Maui travel plans within the next few weeks to consider rescheduling.
"In the days and weeks ahead, our collective resources and attention must be focused on the recovery of residents and communities that were forced to evacuate their homes and businesses," the HTA said. "Visitors who have travel plans to West Maui in the coming weeks are encouraged to consider rescheduling their travel plans for a later time."
Visitors with plans to stay in other parts of Maui or in the Mauna Kea resort area of the Big Island should contact their hotels to learn of any impacts to their plans, the HTA said.
Travel to other parts of Hawaii Island, as well as Kauai, Oahu, Molokai and Lanai, has not been affected.
The Hawaii Convention Center on Oahu has been opened an assistance center for evacuees from Maui and was preparing to accept up to 4,000 people, according to reports.
Helping clients on the islands, and others with plans
Dani Johnson, an advisor with Coastline Travel in Garden Grove, Calif., has several clients whose plans have been affected by the wildfires.
Johnson has two families on the Big Island, whose activities were largely canceled over the past few days due to rough waters.
She also has several families on Oahu, one of which was planning to head to Maui on Sunday and stay at the Four Seasons Maui at Wailea. Johnson said she will likely book them at the Four Seasons Lanai or Four Seasons Hualalai, on the Big Island and away from the wildfires.
"Even if the air quality gets better, my main concern is how busy the airport is," Johnson said. "Not what you want to be dealing with on a vacation."
She reported hotel properties have been "fantastic and allowing clients to cancel without a penalty."
"The good news is that there are less travelers to the islands in August, as we find that most want to travel in May, June and July," Johnson said. "August is usually when families try and get back home to get kids ready for school."
For her clients traveling to Maui in a few weeks, Johnson said, she's let them know she is monitoring the situation.
Source: Read Full Article