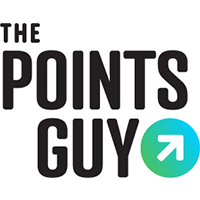 Load Error
The threat of coronavirus shut Disneyland down on March 16, 2020, and unlike out east at Disney World, this iconic theme park has yet to reopen its rides. But, there's good news for those going through pixie dust withdrawals — a new limited-time ticketed food-and-beverage event is coming to Disney California Adventure Park in mid-March.
Back in October, you may recall that California Gov. Gavin Newsom announced that Disneyland (and the state's other major theme parks) could not reopen until its home county was in no higher than a minimal (yellow) tier on the state's county risk-level scale. That benchmark hasn't been met so it has put the kibosh on a traditional day at the theme park.
However, Disneyland found a way to welcome a limited number of guests beginning last fall with a new approach. The theme park complex opened a small portion of Disney California Adventure Park — without rides. Guests could visit for shopping and dining only in the Buena Vista themed-area of Disney California Adventure Park (located just across the promenade from the original Disneyland Park).
Now, Mice Chat has disclosed news from an email by Disneyland Resort President Ken Potrock sent to cast members: A new ticketed outdoor dining event is on the near-term horizon for California Adventure's Buena Vista Street.
For more TPG news delivered each morning to your inbox, sign up for our free daily newsletter.
This news is especially welcome to the 1,000 cast members that will be brought back to work. According to Potrock's email:
"Currently planned to begin mid-March, we will debut an all-new, limited-time ticketed experience, focused on our world-famous food and beverage offerings from around the resort, the latest merchandise and unique, carefully crafted entertainment experiences…all to be offered multiple days a week. With limited capacity and enhanced health and safety measures in place, guests once again will get to step into a magical Disney environment — an environment that will provide memorable and fun experiences our guests are craving."
Related: Why Disneyland is unlikely to reopen anytime soon
We don't yet know the name of this new dining event, where exactly it will take place, what it will be like and how much it will cost. Those details are likely being hammered out now and we'll update you as soon as Disneyland releases full details.
Here's a look at the previously reopened shops and restaurants inside Disney California Adventure:
Elias & Co: Merchandise for men, women and children
Julius Katz & Sons: Holiday merchandise and Disney-themed home décor
Kingswell Camera Shop: Frames, photo albums and more
Trolley Treats: Classic candies, old-fashioned confections and freshly made treats. Vending carts will offer popcorn, churros, ice cream and other "must-bite" snacks.
Fiddler, Fifer & Practical Cafe: Everything from coffee to sandwiches
Carthay Circle Lounge: Sit-down restaurant with expanded outdoor seating and an all-new menu of cocktails and dining.
Smokejumpers Grill: American classics for lunch and dinner with a streamlined menu of burgers, fries, onion rings and craft beer.
These retailers have been open since November along with the previously reopened Downtown Disney District shopping and dining area that's located nearby, but outside the theme park gates.
Related: Where to stay near Disneyland
Having visited a reopened Disney World in Florida (twice), I can say that shopping and eating inside a reopened portion of a Disneyland theme park isn't the same as having a truly reopened Disneyland. Still, it's an exciting step forward as Disneyland enters its traditional 'food festival' season.
Enjoying a familiar treat, hearing the theme park background music and simply being in one of the happiest places on Earth is much better for Disneyland fans (and employees who can return to work) than just being on the outside looking in.
To enter, there will be mandatory face masks for guests ages 2 and up, temperature checks before entering and capacity controls, just as there are for the Downtown Disney District.
Featured image by Summer Hull/The Points Guy
SPONSORED: With states reopening, enjoying a meal from a restaurant no longer just means curbside pickup.
And when you do spend on dining, you should use a credit card that will maximize your rewards and potentially even score special discounts. Thanks to temporary card bonuses and changes due to coronavirus, you may even be able to score a meal at your favorite restaurant for free. 
These are the best credit cards for dining out, taking out, and ordering in to maximize every meal purchase.
—
Editorial Disclaimer: Opinions expressed here are the author's alone, not those of any bank, credit card issuer, airlines or hotel chain, and have not been reviewed, approved or otherwise endorsed by any of these entities.
Source: Read Full Article