This week, 29 March to be specific, marked the third anniversary of same-sex marriage in the UK. Thinking of taking the plunge? The wedding is all well and good, but the honeymoon can be better. We asked Darren Burn, founder of OutOfOffice.com, an LGBT-friendly luxury travel service that creates tailormade trips, to pick his favourite spots to kick back and relax post-ceremony.
Bora Bora
Located in the middle of nowhere but probably one of the most romantic destinations in the world, Bora Bora is at the top of my honeymoon list. It's a bit of a mission to get there – you fly via LA and Tahiti – but once you arrive you'll find some of the most luxurious resorts in the world. It is extremely welcoming for LGBT travellers too, with French Polynesia allowing same-sex weddings. Clients we've sent there who know the Maldives always say it's a cut above, so while the journey is gruelling, it's totally worth it. Typically, you're met at Bora Bora airport by a hotel team who lavish you with a lei and whisk you to your overwater bungalow. Wake yourself in the morning with a dip in the ocean, right on your back doorstep, and get used to fine dining and impeccable service. A place that's hard to leave.
Sri Lanka and the Maldives
A trickier destination for LGBT travellers because of various laws, but more and more couples are combining a traditional Maldives break with the culture and wildlife of Sri Lanka. It's the perfect twin-centre holiday and will give you time to relax on a beach in style, along with the opportunity to explore one of the most fascinating, diverse countries. Spend your first week touring Sri Lanka and visit Yala National Park and Sigiriya rock fortress. After your culture fix, time for some R&R. Although it is illegal to be gay in the Maldives, the law is very different to the reality. In the five-star resorts, staff treat LGBT customers like any other guests and the resorts we work with also extend their honeymoon benefits to same-sex couples as well.
South Africa and Mauritius
Another popular twin-centre honeymoon is South Africa and Mauritius. With Cape Town being one of the most gay-friendly cities in the world, this destination is perfect for a newlywed same-sex couple. Spend a few days in the city before heading to the winelands of Stellenbosch or Franschhoek, before taking the Garden Route across to Port Elizabeth. South Africa wouldn't be complete without a game drive at one of the country's safari reserves – try Addo Elephant National Park or Kruger National Park near Johannesburg. Then finish up with a week in Mauritius, which is just a short flight away and packed full of five-star resorts there to relax. Again, honeymoon benefits are on offer to same-sex couples at the resorts we work with.
Riviera Maya
For couples who enjoy all-inclusive holidays, then Mexico's Riviera Maya will tick all the boxes. It's luxury all-inclusive rather than the kind you'd find at a resort in Gran Canaria, here, and most of the properties have a number of à la carte restaurants. One common misconception about this area of Mexico is that it only has beaches and hotels, but despite development, you can't ignore the Mayan ruins, such as Chichen Itza. You'll also find great scuba diving spots, and it's generally a destination that welcomes LGBT couples (it's popular for weddings as well as honeymoons).
INDY/
GO Weekly Newsletter
TIME TO TRAVEL!
Read our full mailing list consent terms here
INDY/
GO Weekly Newsletter
TIME TO TRAVEL!
Read our full mailing list consent terms here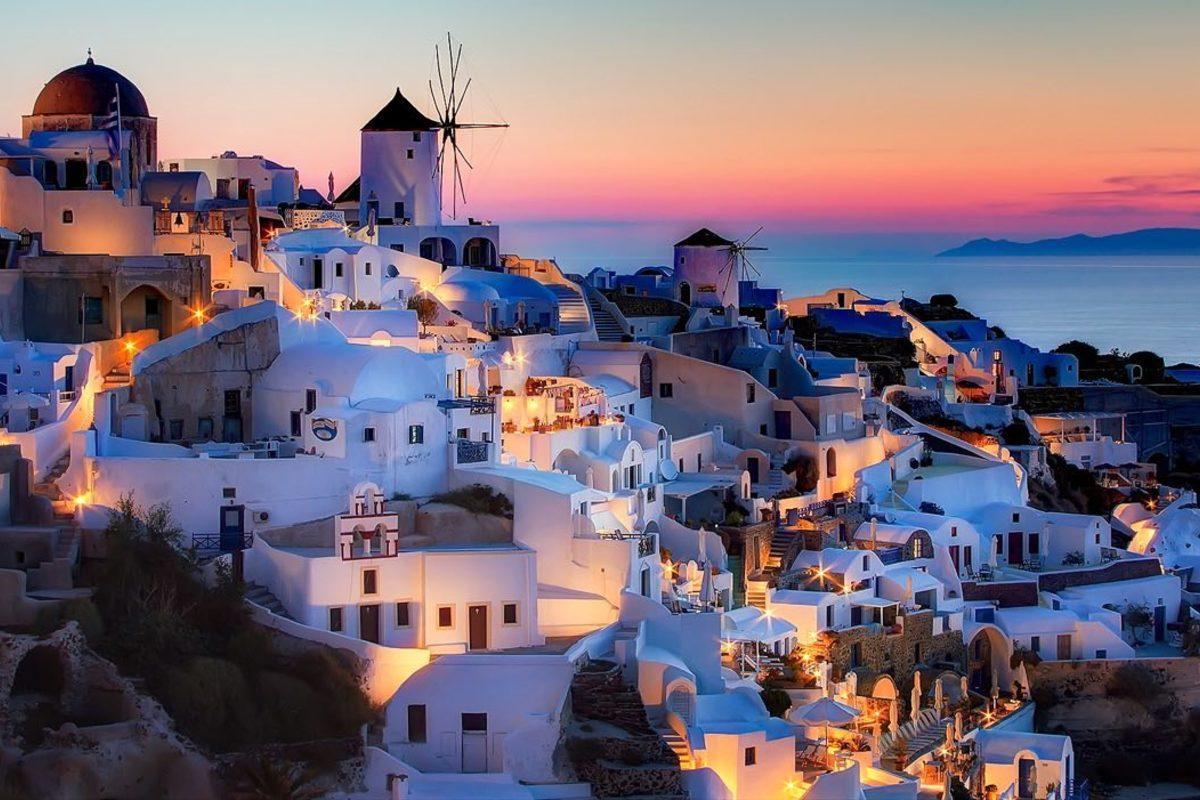 Greek islands
Perhaps one of my favourite holiday destinations, you can see why many couples opt to honeymoon in the Greek islands. Even though same-sex marriage has not yet been legalised in Greece, the majority of the islands are very gay-friendly, with Mykonos, Paros and Santorini being the most welcoming – you'll always find the locals welcoming to LGBT travellers. Each island has its own unique character: Santorini is all about the romance and Mykonos has a different vibe (even if you're not looking to party the night away) with quaint tavernas, beautiful beaches and plush boutiques. It's definitely one for those looking to stay a little closer to home but enjoying an excellent level of honeymoon luxury.
Bali
While Indonesia holds significant challenges for the LGBT community, the island of Bali is an exception, and beach resort Seminyak is surprisingly welcoming to LGBT travellers. It's a great destination if you love white sandy beaches and top level spa hotels – it's also an oasis as it is filled with gay bars and clubs. The majority of the hotels in Seminyak are extremely LGBT-friendly, the locals are welcoming and bar owners never fail to put on a good show, even providing drag acts throughout the evening. While you're there, visit the rice paddies, lounge on the beach, or take a dive and try snorkelling.
US Virgin Islands
While the Caribbean is a potentially tricky destination for the LGBT community, as part of the US Virgin Islands, same-sex marriage has been legal on St Thomas and St Croix since 2015. St Thomas has plenty on offer for honeymooners – perfect beaches, luxury hotels and fantastic duty-free shopping. St Croix is perfect for those seeking a more intimate experience – it's one of the lesser known islands so there are fewer tourists. Go on a sunset horse ride along the beach, head out to one of the beautiful coral reefs for a scuba dive or check out the rainforest which is filled with a range of flora and fauna.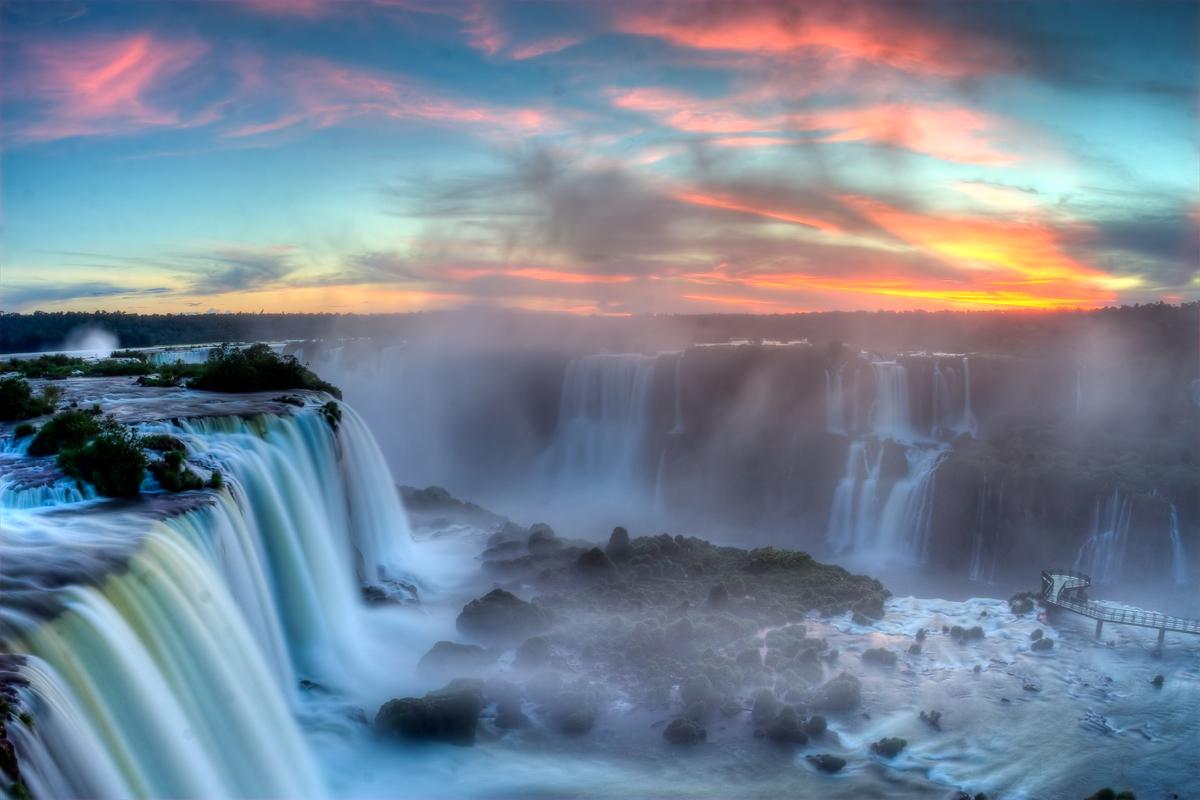 Rio de Janeiro and Iguazu Falls, Brazil
Brazil is known for being very open and welcoming to the LGBT community. Definitely start in Rio de Janeiro with its wonderful beaches and rich culture – take a hike up Sugarloaf Mountain or take a helicopter tour over Christ the Redeemer to get the best views of the city and beyond. But then move on. For a really spectacular honeymoon, take a trip to Iguazu Falls on the border with Argentina – and then cross the border. Argentina's known for being particularly LGBT-friendly.
Hawaii
Hawaii is another ideal romantic destination, with each of its eight islands having their own unique charm and character. If you like nature, stick to the big island and its geological reserves. Oahu is for those who prefer more of an urban city vibe, while luxury hotel fanatics should try Honolulu. After a quieter rural scene? Kauai, with its jungles and beaches, is for you. For the best of everything, I'd suggest designing an island-hopping itinerary.
New Zealand
Even though Australia still doesn't allow same-sex marriages, its neighbour New Zealand legalised them in August 2013. Lake Tekapo is about three hours' drive south-west of Christchurch and has been named part of the UNESCO Dark Sky Reserve – the calm and peacefulness is something you will never forget. Other honeymoon must-dos include a hot air balloon ride over the Canterbury Plains and seeing the jagged mountain ranges of Queenstown. Combine it with a luxury catamaran cruise where you can sail between the bays of Lake Rotoiti in Rotorua and watch the sun set.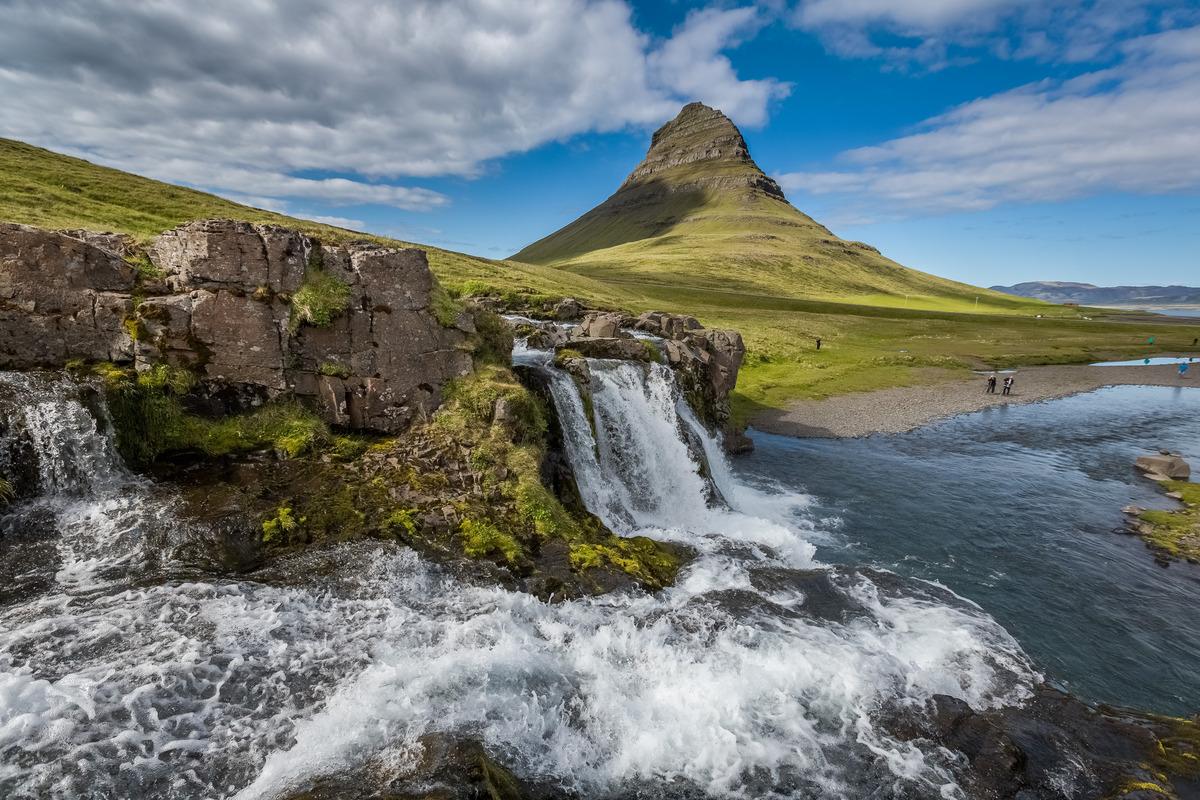 Iceland
Iceland is another short-haul destination I would recommend for a gay honeymoon. Tick off majestic waterfalls and stand by an exploding geysir to celebrate your marriage. Iceland is renowned for its progressive stance on LGBT rights – indeed, it had the world's first openly gay prime minister. Take your honeymoon to the next level and go in hunt of the Northern Lights, snowmobile on a glacier, jump in a helicopter over the island's volcanic craters or relax in the iconic Blue Lagoon. After all, rumour has it that the lagoon has age defying minerals in the water, and now you're married you'll need all the help you can get.
Source: Read Full Article