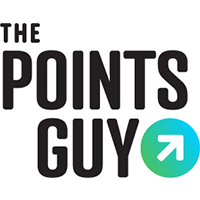 Wizz Air's new Abu Dhabi unit will commence operations on Jan. 15. The ultra-low-cost airline will operate its first of three weekly flights from Abu Dhabi (AUH) to Athens (ATH).
The first route to Athens, which is offering fares from as low as $35 one-way, will operate on the following schedule:
Abu Dhabi (AUH) 12:30 p.m. Departure ⇒ Athens (ATH) 4:15 p.m. Arrival
Athens (ATH) 4:50 p.m. Departure ⇒ Abu Dhabi (AUH) 11:30 p.m. Arrival
As of Feb. 4, Wizz Air Abu Dhabi will then launch a second service from its hub at AUH to Thessaloniki. In the coming months, the airline will also launch flights to Alexandria, Kutaisi, Larnaca, Odessa and Yerevan.
Sign up to receive the daily TPG newsletter for more airline news!
According to Cirium data, the Abu Dhabi-based airline has three A321neo aircraft in its fleet and an additional aircraft on order.
The Hungary-based Wizz Air is hoping to recreate its low-cost success in the UAE. Just over a year ago, Wizz Air announced that it would be expanding to the UAE, however, because of the coronavirus pandemic, those plans had been delayed.
Originally set to launch in October, the new airline will first take to the skies on Jan. 15. At launch, its rollout will be restricted to countries that currently allow for quarantine-free travel from Abu Dhabi.
In the future, Wizz CEO Jozsef Varadi said that the Middle Eastern unit could operate as many as 100 aircraft one day. While at launch, it's focussing on routes from the Middle East to Europe and Asia, it plans to expand that footprint to South Asia as well as to India and Africa.
The introduction of Wizz Air Abu Dhabi into the market will be a rare sight in the UAE. In a market dominated by the big three Middle Eastern carriers — Qatar, Emirates and Abu Dhabi — Wizz Air Abu Dhabi hopes to target a segment of the market looking for a no-strings, low-cost experience. Last year, Air Arabia Abu Dhabi, a joint venture between Abu Dhabi-based Etihad and low-cost Air Arabia, also launched in the market.
In Europe, Wizz Air has been expanding at a rapid rate — even amid the coronavirus pandemic upending the travel and aviation industries. The carrier has opened a new base and launched new routes from Doncaster Sheffield, opened a new base at London Gatwick, expanded service to the Canary Islands and more.
Related: Why one low-cost airline is expanding in the UK despite the pandemic
In the midst of a global pandemic, Wizz Air sees the opportunity for growth — in the U.K., throughout Europe and soon from the Middle East.
Featured photo by Omar Marques/SOPA Images/LightRocket via Getty Images.
SPONSORED: With states reopening, enjoying a meal from a restaurant no longer just means curbside pickup.
And when you do spend on dining, you should use a credit card that will maximize your rewards and potentially even score special discounts. Thanks to temporary card bonuses and changes due to coronavirus, you may even be able to score a meal at your favorite restaurant for free. 
These are the best credit cards for dining out, taking out, and ordering in to maximize every meal purchase.
—
Editorial Disclaimer: Opinions expressed here are the author's alone, not those of any bank, credit card issuer, airlines or hotel chain, and have not been reviewed, approved or otherwise endorsed by any of these entities.
Source: Read Full Article