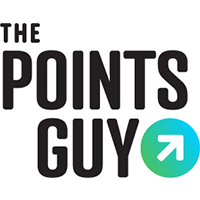 The Big Apple is on many families' lists of dream destinations, and while the fancier hotels get much of the attention, there are family-friendly deals hidden here and there. Luckily, you can find several solid Marriott hotel options in New York City if you have a Marriott up to 50k award night at your disposal from the Marriott Bonvoy Brilliant American Express Card.  
If anything, the trouble with Category 6 Marriott properties is digging through the plethora of options that look similar on paper. We're here to help you sort through the list.
Things to Consider Before Booking a Stay
Planning a trip to New York City with a family can be a complicated endeavor that depends on what part of town is your focus and what attractions are most important for your family to experience. Here are some things to ponder before booking your trip.
Are you staying peak or off-peak?
The time of year you visit New York City can plan a big part in deciding what hotel options work for you. If you happen to be traveling off-peak, your options expand greatly as 50,000 points could get you into a Category 7 hotel on off-peak dates. Conversely, if you are traveling during a peak season, this list will not apply to you at all. You'll want to browse from the Category 5 hotels we've selected.
Are you staying for five nights?
If you have both award night certificates and points to burn, you may want to save your certificate and book five nights using points because then the fifth night would be free. If you need more points to get you to the necessary amount, you can transfer Chase Ultimate Rewards points to your Marriott Bonvoy account. However, on paper Chase Ultimate Rewards points are worth more than double a Marriott point so I would only suggest this if you need to top up.
________________________________________________________________________________________________________________
Sign up for the Marriott Bonvoy Brilliant™ American Express® Card for the opportunity to earn up to 125,000 Marriott Bonvoy points and Platinum Elite status for one year. Earn 100,000 bonus points after you make $5,000 in eligible purchases on your card within the first three months of card membership. Plus, earn an additional 25,000 bonus points after your first anniversary of Card Membership.
________________________________________________________________________________________________________________
Beware of taxes and fees
The daily hotel tax rate is comprised of several different taxes and totals a whopping 14.75% plus $1.50 each day. Award rates aren't taxed, which could make a big difference between paying cash and using an award. However, there is an increasing (and nasty) trend for some properties to charge "destination fees," which are essentially resort fees by another name. These fees will be charged even on award stays. The higher the category, the more likely the hotel charges a destination fee. In fact, the St. Regis New York (which is at the top of the award chart) tacks on a $50 destination fee per day.
Small rooms are the norm
New York City hotel rooms are small, even at many of the luxury hotels. At a Category 6 property, you'll be lucky to find rooms larger than 250 square feet. Most Category 6 hotels in Manhattan that sleep four people offer two double beds as opposed to two queen beds.
My Family's Criteria for Booking a NYC Hotel
Here are the things that are important to me when booking a stay for my family in the Big Apple.
Rooms that sleep four
My No. 1 criteria for any family trip to NYC is finding rooms that sleep four. Many rooms with two double beds, and even two queen beds, are sometimes only listed for two or three people. I know families that regularly "sneak" their kids into rooms that are not technically rated for four people, but it's not a practice I personally recommend. The one time you get caught could cost you thousands in last-minute hotel fees or worse: no place to stay. If you've got more than two kids, check out these tips for booking hotel rooms for large families.
Location, location, location
With over 20 Category 6 Marriott properties in Manhattan, the options are varied. You'll want to pick the location that best appeals to you and your family. If you don't yet know which NYC attractions to put on your to-do list, read up on these affordable and family-friendly activities.
Here's where I admit my bias: I'm not a huge fan of the atmosphere in the area between Penn Station (West 34th Street) and Times Square South (West 42nd Street). Many midrange properties are in this area but rank lower on my list. There's nothing wrong with this neighborhood safety-wise, I just don't feel it represents the best of what New York City has to offer.
If you want to stay in the Theater District or near Times Square, I suggest north of West 42nd Street. If you want Times Square proper, it's between 42nd and 47th, but I'm a bigger fan of staying in the West 50s. You're still close enough to Midtown attractions but are also within range of Central Park and Columbus Circle. I should note that this neighborhood is called "Hell's Kitchen," but don't let the name scare you. It's perfectly family-friendly.
When you think "West" or "East" in New York City, the starting point is Fifth Avenue. Most of what you want to see is likely on the West Side. There's nothing wrong with staying on the East Side, just keep in mind that while walks between numbered street blocks are short, walks between avenues are longer.
Alternatively, you could go for more of a neighborhood vibe in Chelsea, SoHo or Tribeca. This is where Mommy Points' often prefers to stay. You'll have to take the subway to get to most attractions, but you'll have a more classic New York experience.
A third option is to stay downtown. Doing so provides proximity to downtown attractions such as the Statue of Liberty, 9/11 Memorial and neighborhoods such as Little Italy or Chinatown.
Real-time availability
I see a lot of this when I search Marriott.com for New York properties rated for four people:
With that in mind, I'm only recommending properties that show a reasonable amount of bookable dates open in the next six months.
The Best NYC Category 6 Marriott Hotels for Families
In no particular order, here are my top Category 6 Marriott properties for families in NYC:
Moxy NYC Chelsea
The Moxy New York is a new outlet of Marriott's "too-cool-for-school" brand. I really like the way they've utilized every inch of the rooms' limited 195 square feet, with features like a fold-down desk and sliding doors separating the bathroom vanity from the sleeping area. Those doors help everyone get ready and out the door much more quickly.
Springhill Suites New York Midtown Manhattan/Park Avenue
I don't really understand why they're calling this location "Midtown" as the hotel is at 24th between Park and Lexington Avenues. That said, with the Springhill brand offering free breakfast and larger rooms, it could be a good choice. My experience is that new hotels are often under-categorized for a short period of time after opening, so watch this space.
Courtyard and Residence Inn New York Manhattan/Central Park
These two hotels share a building on 1717 Broadway just south of Columbus Circle. The Residence Inn has a unique distinction: the highest hotel in the United States. Both hotels offer jaw-dropping views of Central Park or Manhattan. The Residence Inn is my go-to for personal stays, but the Courtyard often has better availability on points. Rooms sleeping four offer two doubles.
Sheraton New York Times Square
If you want to stay in Midtown, the Sheraton's location on 53rd and 7th makes it a good choice. Even traditional rooms offer two doubles so you shouldn't have a problem finding rooms for four on points. The hotel also has a club level so could offer good value for elites. The annoying $25 resort fee includes a $30 restaurant credit.
Fairfield Inn and Suites Manhattan/Central Park
At 57th Street between 10th and 11th avenues, the Fairfield feels more like an apartment setting than a hotel. It's only two blocks from Columbus Square subway station and Central Park. Free breakfast is another nice perk.
Residence Inn New York Manhattan/Midtown East
This Residence Inn at Lexington and 48th Street is a winner due to its room size of 300 square feet and for the rooms for four offer queen-sized beds. Residence Inns also offer free breakfast and a (very basic) in-room kitchenette, which can save on meals.
Courtyard New York Manhattan/Midtown East
The Courtyard New York Manhattan/Midtown East is conveniently located near the 53rd and Lexington Avenue subway station, which would be enough to get it in the list. However, it also offers rooms with either a king and sofa bed or two queen beds on points that come in at an enormous 348 square feet. That's larger than some Manhattan Apartments.
Bottom Line
I'd love to hear if your family has a favorite Category 6 Marriott property in New York City. If so, please share your experiences. And, if you don't have a Marriott free night certificate at your disposal, here are some other options for other family-friendly points hotels in NYC.
Featured Image by Getty Images
Video: Hotels marketing rooms as office spaces (FOX News)

California lawmakers reportedly gather for policy conference in Hawaii despite travel advisory

FOX News


Seattle radio host: City's progressive polices are causing downward spiral and exodus

FOX News


SpaceX launches 4 astronauts bound for International Space Station

FOX News


How will New York's new coronavirus curfew impact businesses in the state?

FOX News


Circa Resort & Casino opens in Las Vegas amid COVID-19 pandemic

FOX News


DOD, United Airlines say masked passengers 'extremely unlikely' to catch COVID-19

FOX News


Payne: 'We can no longer afford these mass shutdowns' especially in NYC

FOX News


United Airlines offering COVID-19 tests to some fliers

FOX News


New congressional report faults Boeing, FAA for the 737 MAX crashes

FOX News


Honoring Ike: First look at the Dwight D. Eisenhower Memorial

FOX News


Aviation workers protest on Capitol Hill, demand action on COVID-19 relief

FOX News


Wyoming non-profit flies rescue dogs to their forever homes

FOX News


Millions plan to travel over Labor Day weekend despite COVID-19 concerns

FOX News


President Trump weighs executive action to avoid US airline layoffs amid COVID stimulus stalemate

FOX News


Abby Hornacek and her parents go on a 12-day RV road trip

FOX News


Whitewater rafting companies struggle to stay afloat amid COVID-19 pandemic

FOX News


California lawmakers reportedly gather for policy conference in Hawaii despite travel advisory
Former California Republican party chair Tom Del Beccaro reacts on 'Fox & Friends.'


FOX News



Seattle radio host: City's progressive polices are causing downward spiral and exodus
Jason Rantz says progressive actions are driving Seattle's decline on 'Fox and Friends.'


FOX News



SpaceX launches 4 astronauts bound for International Space Station
President of the Mars Society Robert Zubrin discusses the historic SpaceX Crew Dragon launch.


FOX News

SPONSORED: With states reopening, enjoying a meal from a restaurant no longer just means curbside pickup.
And when you do spend on dining, you should use a credit card that will maximize your rewards and potentially even score special discounts. Thanks to temporary card bonuses and changes due to coronavirus, you may even be able to score a meal at your favorite restaurant for free. 
These are the best credit cards for dining out, taking out, and ordering in to maximize every meal purchase.
—
Editorial Disclaimer: Opinions expressed here are the author's alone, not those of any bank, credit card issuer, airlines or hotel chain, and have not been reviewed, approved or otherwise endorsed by any of these entities.
Source: Read Full Article