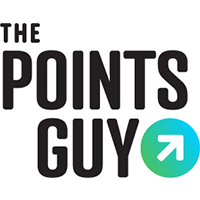 Load Error
The ongoing coronavirus pandemic continues to have massive impacts on airline schedules. With many carriers still shuffling route networks (often in favor of more leisure-focused destinations), there's a solid chance that your upcoming flights will face a significant schedule change — or be canceled altogether.
With widespread international travel restrictions still in place — and becoming more restrictive in certain instances — prospective trips you booked last year for this spring and summer may be on the chopping block. That said, many airlines aren't updating their schedules more than a couple of months in advance. And if you make the first move and cancel a flight before the airline does, you'll likely be left with a voucher rather than a refund.
But did you know that there's a simple way to determine if your flight will ultimately be canceled, even if it's still showing as an active itinerary?
For more TPG news delivered each morning to your inbox, sign up for our daily newsletter.
My doomed Asia trip
In May of 2020, I had planned to take my family on a two-week adventure to Asia, including time in Vietnam, Cambodia and Thailand. That (obviously) didn't happen, but last summer, I rebooked an almost identical itinerary for May 2021 — hoping that things would be back to normal by this year.
Well, you know how that turned out.
That said, despite ongoing travel restrictions and new strains of COVID-19 spreading like wildfire, all of our flights appear to be operating normally.
We used Alaska miles for Japan Airlines business class on the outbound leg of the trip — including a complimentary, two-day stopover in Tokyo before continuing on to Vietnam. Here is what the itinerary currently looks like in my Mileage Plan account:
On the return, I transferred American Express Membership Rewards points to Singapore KrisFlyer and booked a bucket-list flight for this AvGeek: the nonstop departure from Singapore (SIN) to Newark (EWR), currently the world's longest commercial flight. This also shows as confirmed and operating normally in my account:
Here's the thing: Because these itineraries show as confirmed, if I attempt to cancel either one, I am hit with significant cancellation fees. Even though we have no intention of taking the flights, I'd like to avoid spending hundreds of dollars for the privilege of canceling them.
Fortunately, I have near proof that at least one of them is on its way to being canceled by the airline.
Related: Complete guide to changing and canceling award tickets
How to tell if your flight will be canceled
As noted above, airlines are still making major adjustments to their flight operations. However, with so much uncertainty still gripping the travel industry, these schedules aren't being finalized until weeks before departure. As a result, you may have upcoming flights that appear normal but will actually never take to the skies.
So … how can you tell if one of your flights is slated for cancellation?
Well, it's simple. Search for the flight as if you were going to book a new ticket. If it doesn't show up, that's a clear indication that it will be canceled in the days (or weeks) to come.
Take my flight from New York-JFK to Tokyo-Haneda (HND). If I visit Japan Airlines' website and search for a one-way flight on my date of travel, I am only given a single option: the 1:25 p.m. departure.
Now, there's always the chance that my flight could simply be sold out (and thus not appearing in the search results), but with international travel demand virtually nonexistent, that's almost certainly not the case.
To further bolster my conclusion that this flight will be canceled, I logged into my ExpertFlyer account (ExpertFlyer is owned by TPG's parent company, Red Ventures). Here, a Flight Availability search still shows my early-morning departure:
However, note the various fare classes for the 1:45 a.m. departure; all of them are zero. This process of "zeroing out" inventory on a flight most frequently happens when an airline is planning to cancel the flight, as it doesn't want to sell any more tickets to passengers that will then need to be reaccommodated (or offered refunds).
As a result, I am quite confident that my current flight will not happen — and once it's formally canceled, I'll be eligible for a full refund of my Alaska miles and ~$70 in taxes and fees per person (rather than being forced to pay $125 per person to cancel right now).
Both of my return flights, however, are still showing as bookable through Singapore Airlines, so I'll need to wait a bit longer to learn my fate on those tickets.
Related: How to earn miles with the Alaska Airlines Mileage Plan program
Why does this even matter?
At first glance, the above process may seem completely irrelevant. After all, if the flight is ultimately going to be canceled, it doesn't matter when you learn about it. All that matters is that it isn't going to operate based on the original schedule.
And with many airlines offering free changes or the ability to get vouchers for future travel, proactively canceling a trip doesn't carry the same out-of-pocket expense you would've faced pre-pandemic.
For me, however, this is all about peace of mind. I know that we're not going to Asia this May, and I intend to cancel both our outbound and our return flight. Knowing with near certainty that our Japan Airlines itinerary will be undergoing a major change in the next several weeks tells me that I shouldn't rush to cancel. Doing so would leave me with a less-flexible travel credit.
I'd much rather get my miles back and get a full refund of the taxes and fees. After all, there's no guarantee that our trip will happen in 2022.
Even in normal (non-pandemic) years, this can be a useful trick. Many things can crop up after booking that might lead you to cancel a flight, but if the airline does it first, you can get a refund instead of a voucher.
In addition, if an airline cancels a flight you do plan to take, that can give you a lot of added flexibility in rebooking. Knowing that such an occurrence is coming gives you time to research alternative flight options, so you'll be ready when the cancellation finally comes to fruition.
Now, it's worth noting that the above tip isn't foolproof. After all, an airline could always decide that it does (in fact) make sense to operate your flight and could reinstate it. Nevertheless, in the majority of cases, a flight that is zeroed out and pulled from sale for new reservations won't be happening — and that makes you eligible for a refund.
Related: What to do when an airline changes your flight
Bottom line
If you have a trip in the first half of 2021 (especially an international one), there's a solid chance that the flight may ultimately get canceled. However, this may not happen until a couple of months or even a few weeks prior to departure.
That said, there is a way to discover whether your flight is going to be canceled, even before it's actually removed from an airline's schedule. Simply search for your flight as a new (paid) reservation. If the flight doesn't appear in the search results, the airline is likely to cancel it. Alternatively, you can use ExpertFlyer and check to see if your flight has been "zeroed out" across all fare classes.
If so, just sit back and wait. It's only a matter of time before the cancellation is formalized and you can obtain a full refund or otherwise rebook on a better itinerary.
Featured photo by EQRoy/Shutterstock
SPONSORED: With states reopening, enjoying a meal from a restaurant no longer just means curbside pickup.
And when you do spend on dining, you should use a credit card that will maximize your rewards and potentially even score special discounts. Thanks to temporary card bonuses and changes due to coronavirus, you may even be able to score a meal at your favorite restaurant for free. 
These are the best credit cards for dining out, taking out, and ordering in to maximize every meal purchase.
—
Editorial Disclaimer: Opinions expressed here are the author's alone, not those of any bank, credit card issuer, airlines or hotel chain, and have not been reviewed, approved or otherwise endorsed by any of these entities.
Source: Read Full Article