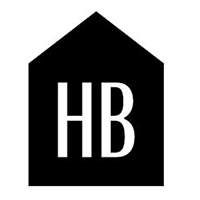 Even reality TV stars have to follow proper safety protocols amidst the pandemic—and The Bachelor is no exception. The 25th season of the hit ABC series premiered yesterday, and you probably noticed right away that it was not filmed at the usual Bachelor Mansion (neither was this past season of The Bachelorette). Instead, it was shot at the Nemacolin Woodlands Resort in Farmington, PA, located 70 miles south of Pittsburgh. So, what makes this resort impressive enough to replace the famous California mansion we all know and love? House Beautiful delves into the grand resort's history.
When you think of Pennsylvania, Pittsburgh and Philadelphia probably come to mind, but a luxury resort located in the Allegheny Mountains might be on your bucket list soon enough. The Nemacolin Woodlands Resort opened to the public in 1970, as the Nemacolin Inn. It's named for Chief Nemacolin, a Native American from Delaware who created a path through the Laurel Highlands Mountains in 1740. In total, this four-star resort features five different sites: The Chateau, Falling Rock, The Homes, The Estates, and The Lodge. Matt James, who is the first black Bachelor, is staying at The Estates, while the 30+ women vying for his love are staying at The Chateau, the main building of the resort.
Before Nemacolin opened to the public in 1970 as a resort, it operated as a private hunting lodge for two years, when it was owned by Willard F. Rockwell, a businessman from Pittsburgh.
Design lovers who stay here are in for a treat—the design of both Falling Rock (a boutique hotel on the property) and Aqueuos (a on-site restaurant that features an upscale steakhouse) were inspired by the architectural style of Frank Lloyd Wright. This should come as no surprise given that Fallingwater, Frank Lloyd Wright's most famous creation, is only a 20 minute drive from the resort.
As for the exterior of this spectacular resort, it resembles the Neoclassical facade of the Greenbrier Resort in West Virginia—we can only dream that the next season of the Bachelor franchise films there! And although we're only one episode into the new season, we've already spotted what appears to be numerous Louis Comfort Tiffany lamps in the background of the resort's lobby, so the show definitely has our attention.
Room rates at Nemacolin range from $349 to $1000 a night, and there's plenty to see here considering that the resort sits on a sprawling 2,000 acres. Bachelor Nation aficionados might recognize this resort from a past season: Chad Johnson, the 'villain' of JoJo Fletcher's season of The Bachelorette back in 2016, was famously eliminated in the middle of a forest, and it just so happens that this scene was filmed at Nemacolin. Just a few months ago, former Bachelor star Peter Weber and his then-girlfriend Kelley Flanagan stayed at Nemacolin—they even posted a YouTube video to showcase the highlights of their stay. The Bachelor Nation connections don't end there: Former Bachelorette contestant Jason Tartick has also stayed here, and he called it one of his favorite vacation spots in an Instagram story Q&A this past summer.
Don't be fooled by Nemacolin's mountainside location: This massive resort offers a wide range of amenities and activities, including a casino, numerous golf courses, a tea room, a cigar bar, a bowling alley, a climbing wall that's akin to rock climbing, art classes, an indoor lap pool, bike rentals, paintball, an infinity pool, a carousel, yoga, massages, bike rentals, an Auto Toy Store with rare and antique cars owned by the Hardy family, fishing, tennis courts, a zoo, mini golf, an arcade, a spa, and so much more. It should also be noted that this resort was the site of a PGA (Professional Golfers' Association of America) Tour event from 2003 to 2006.
Although no Bachelor(ette) filming location is as well-known as the Bachelor Mansion—which you can rent for $7,500 a night on Airbnb—the Nemacolin Woodlands Resort is breathtaking in its own right, and we can't wait to see more of it on our TV screens. Who knows? Maybe we'll get to see the aforementioned Frank Lloyd Wright-inspired restaurant and boutique hotel!
Follow House Beautiful on Instagram.
Source: Read Full Article