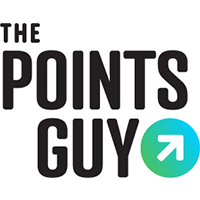 The holiday season is officially over, but we're just getting the final numbers of how many people traveled for Christmas and the new year. And it could be weeks before we understand the ramifications of this upswing in travel.
For more TPG news delivered each morning to your inbox, sign up for our daily newsletter.
On Sunday, Jan. 3, 2021, a new pandemic-era record was set when 1,327,289 people were screened at airport security checkpoints across the country. It's the highest volume the Transportation Security Administration (TSA) has seen since March 15, 2020, when 1,519,192 people were screened — and easily surpassed the number of people who passed through TSA checkpoints the Sunday following Thanksgiving.
BREAKING NEWS: @TSA screened 1,327,289 people at airport checkpoints nationwide yesterday, Sunday, Jan. 3. It was the highest checkpoint volume since the pandemic hit. It was also the 8th of the last 12 days and 11th of the last 16 days that throughput topped 1 million.
— Lisa Farbstein, TSA Spokesperson (@TSA_Northeast) January 4, 2021
And even though many people returned to school and work on Monday, people are still clearly returning home from their holiday trips. On Monday, Jan. 4, TSA spokesperson Lisa Farbstein said 1,080,346 people passed through national security checkpoints, marking the seventh of the last 10 days to exceed 1 million travelers.    
About 1.19 million people passed through TSA checkpoints on Dec. 23, but the numbers predictably tapered off on Christmas Eve and Christmas Day as travelers made it to their holiday destinations. Then, the numbers spiked again: 1.13 million on Saturday, Dec. 26; 1.28 million on Dec. 27; then 1.11 million on Dec. 28; 1.02 on Dec. 29 and up to 1.16 on Dec. 30, before dropping below 1 million again on New Year's Eve and New Year's Day. Following the holiday, on Jan. 2, 2021, 1.19 million people passed through national airport security checkpoints.
Gallery: Photos: Holiday travel during the COVID-19 pandemic (USA TODAY)
The numbers surpassed many projections. AAA, for example, predicted that just 2.94 million travelers would fly between Dec. 23, 2020, and Jan. 3, 2021.
Of course, these numbers are nowhere near 2019 levels. This time last year, well over 2 million people were being screened almost daily at TSA checkpoints around the U.S.
Related: Flying over the holidays? Here are 12 things you need to know before taking off
But the consistently high volume of travelers is still concerning when you consider that COVID-19 cases are continuing to surge across the country, and an even more contagious strain is triggering lockdowns and flight cancellations in Europe. December was the deadliest month in the U.S. since the beginning of the pandemic, The Atlantic reported.
And the coming days and weeks will be a strong indicator of whether people (many of whom may have traveled for the first time since the onset of the pandemic during the holidays) will continue flying — and whether new COVID-19 cases will continue to follow the upward trajectory of TSA screenings.
Feature photo of crowds at Washington Reagan National Airport (DCA) on Dec. 18, 2020, by DANIEL SLIM/AFP via Getty Images.
SPONSORED: With states reopening, enjoying a meal from a restaurant no longer just means curbside pickup.
And when you do spend on dining, you should use a credit card that will maximize your rewards and potentially even score special discounts. Thanks to temporary card bonuses and changes due to coronavirus, you may even be able to score a meal at your favorite restaurant for free. 
These are the best credit cards for dining out, taking out, and ordering in to maximize every meal purchase.
—
Editorial Disclaimer: Opinions expressed here are the author's alone, not those of any bank, credit card issuer, airlines or hotel chain, and have not been reviewed, approved or otherwise endorsed by any of these entities.
Source: Read Full Article