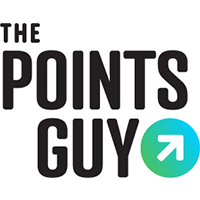 This may not come as a tremendous surprise — especially following the news that the airline's New York-JFK relaunch has been pushed back a few weeks — but United has opted to delay two of its most notable 2021 launches. The airline is rescheduling its inaugural flights to Bangalore, India, and Johannesburg, South Africa.
Previously, United had planned to begin daily service from Newark (EWR) to Johannesburg (JNB) on March 27, 2021, with San Francisco (SFO) to Bangalore (BLR) — the carrier's new longest route — scheduled for daily service beginning May 6. Now, those launches have been pushed back to June 3 and May 27, respectively.
United began canceling impacted reservations last week, as I experienced with my own reservation to JNB:
It appears that the change had been initiated before President Biden announced an expansion of the U.S. travel ban, which now includes visitors from South Africa.
According to a United spokesperson:
As travel demand remains at historic lows due to the pandemic, we continue to be nimble and flexible with our network and schedules by making adjustments to our schedules as needed based on changing demand trends. In response to fluctuating demand, we are shifting the start dates for two new international routes this summer. Our new nonstop service between Newark and Johannesburg, South Africa is now scheduled to begin June 3, 2021 and new nonstop service between San Francisco and Bangalore, India will start on May 27, 2021. New service between Washington Dulles and Accra, Ghana is still planned to begin May 14 and new service between Washington Dulles and Lagos, Nigeria is also planned to begin this summer, subject to government approval. We will continue to monitor customer demand and government regulations and will make the appropriate adjustments to our schedule.
As of now, the airline's new nonstop from Washington (IAD) to Accra, Ghana (ACC), is still expected to operate three days a week beginning on May 14, though a launch date for service to Lagos, Nigeria (LOS), also from D.C., has not yet been confirmed.
It's also possible that the airline's Bangalore and Johannesburg flights could get pushed back again — the South Africa travel outlook is especially unclear, and I can't imagine United's service will begin until the new travel ban has come to an end.
While United isn't offering any saver award or upgrade availability for its BLR inaugural, cash fares are quite reasonable at the moment, at $480 one-way for economy, $845 for premium economy and $1,812 for business class.
On dates that do have saver availability, expect to redeem 42,500 miles for economy and 75,000 miles for business class. United is not currently offering saver awards for premium economy, which consistently requires 124,000 miles each way.
While I'm excited to fly United to Bangalore down the line, I don't plan to join this particular inaugural flight. I did decide to book a round-trip for the new flight to Johannesburg, though, including business class on the inaugural and economy on the return (which I upgraded to Polaris using 40 PlusPoints) for $2,128.
If you're only looking to lock in a seat on that inaugural flight, you can currently book a one-way ticket for $760 in economy. If you're looking for premium economy or business class, you'll want to opt for a round-trip, instead, with fares of $2,008 and $2,899, respectively.
Alternatively, you can book award seats starting at 40,000 miles for economy or 155,500 miles for business class. If you're looking to travel later in the year, there are select dates with saver business-class availability, priced at 70,000 miles each way.
Both of these flights are scheduled to be operated by United's retrofitted 787-9 Dreamliner, with "real" Polaris business-class seats — they'll consistently offer the new interior, since the airline's reconfigured planes have also undergone a software update to improve efficiency on these extra-long routes.
The airline's updated 787-9 represents a huge step up, especially in business class, with seats that offer far more personal space and privacy than the airline's dated 2-2-2 configuration found on a handful of Dreamliner planes.
On United's new long-hauls, passengers will find business class seats in a 1-2-1 configuration, plus a Premium Plus cabin with 2-3-2 seating, which we reviewed on a similar plane in 2019, along with coach and extra-legroom Economy Plus.
Featured photo courtesy of United.
SPONSORED: With states reopening, enjoying a meal from a restaurant no longer just means curbside pickup.
And when you do spend on dining, you should use a credit card that will maximize your rewards and potentially even score special discounts. Thanks to temporary card bonuses and changes due to coronavirus, you may even be able to score a meal at your favorite restaurant for free. 
These are the best credit cards for dining out, taking out, and ordering in to maximize every meal purchase.
—
Editorial Disclaimer: Opinions expressed here are the author's alone, not those of any bank, credit card issuer, airlines or hotel chain, and have not been reviewed, approved or otherwise endorsed by any of these entities.
Gallery: Sriwijaya Air flight 182: Boeing jet went missing after takeoff, Indonesia officials say (USA TODAY)
Source: Read Full Article