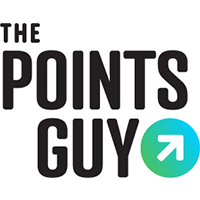 In my suburban day-to-day life, I always keep a stroller stashed in my minivan to transport my toddlers (ages 2 and 3) when they can no longer walk (or, let's be frank, when I just want to keep them contained).
But when it comes to travel — and especially when it involves taking a plane — I always have to decide as part of the packing process: Do I take the stroller or not?
There are many factors in that decision, including the age of the kids, where we're going and how long we'll be gone.
Read on for a general guide to help you decide if the stroller stays or goes.
For more TPG news delivered each morning to your inbox, sign up for our daily newsletter.
In This Post
When you'll probably want a stroller
When you have more than one kid
With just one baby, you can often travel with just a baby carrier or sling, depending on how much walking you plan to do and the age of the child (generally, once they're 2 and older a carrier can be exhausting).
But with two or more kids under the ages of 4 or even 5, it's time to consider bringing a double stroller to make your life easier. (If you are traveling with another adult, two single strollers might work.)
As an alternative, there are some great wagons on the market, including the Evenflo Pivot Xplore All-Terrain Wagon. It works well for older kids who like to be able to look around, it can be pulled or pushed stroller-style over a beach and bumpy roads, and it breaks down easily for travel.
Related: Airline stroller policies around the world
When you have long airport layovers
Even if you're not planning to use a stroller much once you get to your destination, it can be a lifesaver for squeezing in a nap or keeping kids contained during long airport layovers.
I once attempted a long layover with just a baby carrier strapped to my body and it's not an experience I'd repeat. Think about bathroom breaks and other instances where it's much, much easier to have a stroller to give both you and your baby a break.
When your child still takes naps
Newborns often find it easy to nod off in a baby carrier or sling, but that gets more complicated as your baby grows older.
As long as your kids are still taking at least one siesta during the day, having a stroller along is the best call. Recline it back, hand your little one his or her lovey and hopefully, you can go about your touring while they catch some Z's on the go.
Strollers are also great as jetlag crash pads — for little and big kids alike.
When you're traveling to very cold or very hot destinations
Even if the baby carrier is your go-to for running errands at home, you'll want to consider bringing a stroller if you're planning to travel to destinations that are very warm or very cold (for example, the Caribbean in summer or Europe in winter).
Traveling with just a baby carrier someplace like Florida during the summer is likely to make your baby — and you — sweaty and uncomfortable whenever you're away from air conditioning. You'll also want a stroller in Norway in winter to safely navigate icy conditions. It also allows you to pile the layers on your baby and cinch down the weather shield.
When to consider traveling stroller-free
When you're staying in a town or city with cobbled streets or no sidewalks
On a trip with my two kids (ages 1 and 2 at the time) to San Miguel de Allende, a colonial town in Guanajuato, Mexico, the stroller I'd brought along was almost entirely useless. Had I done a quick search before my trip of online travel groups, I could have gotten plenty of feedback that this would be the case (you'll find similar feedback on cities like Rome).
The streets in San Miguel are steep, lined with cobblestones with wide spacing between them. The sidewalks were almost always too narrow to be of much use with a stroller. In cases like this, you're far better off with a baby carrier, sling or backpack — and, if you have two youngsters, another adult to help you carry them around.
Related: Mexico's 6 best inland destinations
When your kids are old enough to walk short distances without whining
You make the call based on both how well your kids walk and how practiced they are at walking (that is, do they have endurance out of the stroller?).
Five-year-olds who are used to walking to school in Manhattan or London, for example, shouldn't have any trouble traveling without a stroller for short trips in similar cities. But for a more sedentary suburban child who travels by car every day to daycare, you'll likely want a stroller for backup during breakdowns — even when conventional wisdom dictates you're child is old enough to be walking everywhere.
At a theme park where they're available for rent
At most major theme parks across the U.S., including Universal Orlando, Disney World and Disneyland, Busch Gardens and Legoland, strollers are available for daily rental on a first-come, first-served basis, often in both single and double varieties.
Unless you're traveling with a cheapo stroller you don't mind losing, it's worth renting one on site. Strollers have been known to go missing when you're on a ride or inside the 4D theater (of course, bringing your own lock is an easy fix for that). However, keep in mind that long walks from the parking lot are the norm at many parks — so if you go stroller-free, make sure you and your kids are up for the slog. 
On a cruise
For younger kids, and depending on the size of the ship, having a stroller aboard a cruise ship and for use in port is a good idea. If you don't want to bring your own, many cruise lines, including Carnival Cruise Line and Disney Cruise Line, have a limited number of strollers available for rent once you're on board, and they can be used in port, too. Rental strollers on cruise ships are usually single strollers, so if you require a double stroller, you should bring that along.
Related: Comparing Disney Cruise Line, Carnival and Royal Caribbean
When you're sure what you're getting yourself into
Some trips with kids are easy and you can leave your stroller at home. A nonstop flight to visit the grandparents, for example, where you plan to spend most of your time lounging around the house and they have an extra umbrella stroller stashed in the garage. When you're sure you won't need it because you know exactly where you're going and what you'll be doing, why not travel a little lighter? 
Bottom line
When it comes to strollers, if you think you'll need it, take it. If you're pretty sure you won't, don't. Do you always travel with a stroller? Tell us why in the comments section.
Featured image by Yasser Chalid/Getty Images
SPONSORED: With states reopening, enjoying a meal from a restaurant no longer just means curbside pickup.
And when you do spend on dining, you should use a credit card that will maximize your rewards and potentially even score special discounts. Thanks to temporary card bonuses and changes due to coronavirus, you may even be able to score a meal at your favorite restaurant for free. 
These are the best credit cards for dining out, taking out, and ordering in to maximize every meal purchase.
—
Editorial Disclaimer: Opinions expressed here are the author's alone, not those of any bank, credit card issuer, airlines or hotel chain, and have not been reviewed, approved or otherwise endorsed by any of these entities.
Source: Read Full Article