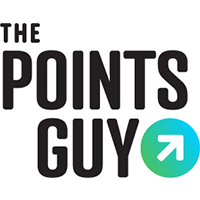 As the travel industry reopens following COVID-19 shutdowns, TPG suggests that you talk to your doctor, follow health officials' guidance and research local travel restrictions before booking that next trip. We will be here to help you prepare, whether it is next month or next year.
There's really never a bad time to visit Italy. In fact, the country has special highlights year-round, like summer's beach scene, mild winters and blossoming springs. But autumn is one of the best times to explore this Mediterranean country as you'll encounter fewer tourists while admiring the foliage change and you can enjoy the local wine and food harvest festivals. Temperatures begin to cool down, and there's a light breeze in the air — perfect weather for tourism.
Related: 7 underrated regions in Italy for the best food and wine
Here are some of the best destinations you should consider checking out for an Italy escape this autumn.
1. Rome
Italy's capital may seem like an obvious autumn choice, but since the Covid-19 outbreak hit, cities have suddenly become unfashionable. But that's precisely why it may be the perfect time to plan a trip to Rome. Many tourists and visitors have skipped over this destination in lieu of smaller villages, nature getaways or beachy, more distanced, outdoor vacations.
This may be your chance to see the Colosseum empty, Piazza Navona filled with locals (instead of tourists) and admire the leaves changing from green to red to orange and yellow at the Villa Borghese Park. And of course, lines for sights like Vatican City will be much more manageable. Plus, there's nothing like walking along the Tiber on a brisk autumn morning.
2. The lakes
Italy has more than 1,500 lakes — and any of them would make for the perfect September, October or November vacation. But the lake region, which is in the north of the country, is home to some of the largest and most beautiful. You may recognize some of these lakes: Cuomo, Garda or Lugano, but there are so many more: Maggiore, Iseo, Orta, Varese and beyond.
While these Italian lakes are popular summer vacation destinations, autumn sees less action, even though you can still enjoy boat rides, lakeside strolls and the general ambiance of peace and tranquillity well into autumn or even early winter. Plus, there's nothing more relaxing than the beautiful reflection of leaves changing tones in the rippling lake waters.
3. The Amalfi Coast
These cliffside villages just south of Naples between Sorrento and Salerno are some of the country's most coveted destinations in summer. Prices soar, and these small villages are often packed to capacity and beyond in months like July, August and even into September. That's why visiting in October or November is perfect. Although you may have a rainy or cool day, it's still possible to have some sunshine (maybe even beach weather) well into autumn along this southern Italian rugged coastline.
Prices will be much more affordable, too. While many focus on these picturesque seaside villages themselves, you may not realize that these sea cliffs are backed by forests and mountains, including the Valle delle Ferriere, a nature reserve. This means that you can head up into these hills to see the changing leaves and enjoy some beautiful autumn hikes.
Video: How To Prepare for a Cozy Winter RV Trip (Buzz60)
Must See! 21 Skydivers Form Up For Synchronized Freefall

Buzz60


Watch This Unbelievable Underwater Footage of Kingfisher Catching His Next Meal

Buzz60


American Parents Want To Raise Confident Kids

Buzz60


Americans Do Not Want Thoughtless Gifts for Valentine's Day

Buzz60


Shake Off Financial Stress

Buzz60


Why Do I Feel Like This After Getting the COVID-19 Vaccine?

Buzz60


Canon's New Website Lets You Take Control of Their Satellite And Snap Amazing Pictures of Earth

Buzz60


The Most Important Valentine's Day Do's and Don't… Mostly Don'ts

Buzz60


Check Out This Weird Friendship Between a Baby Lion and a Chimpanzee

Buzz60


This One Adorable Puppy Gives Children at School Another Reason To Show Up

Buzz60


How Much to Tip for Food in the Pandemic and the Most Effective Way to Support Restaurants

Buzz60


Daredevil Stuntmen Perform Insane Acrobatics On a Ledge Over 1,000ft Off the Ground

Buzz60


This Funny Footage of a Cat Riding on a Roomba Inside a Box Is About to Brighten Your Day

Buzz60


Puppy Power! Funny Footage Shows Dog Doing Push Ups With Owner!

Buzz60


Genderless Playing Cards Created by Woman To Battle Gender 'Inequalities'!

Buzz60


Graduate Your Social Scene From Zoom Happy Hours

Buzz60


Must See! 21 Skydivers Form Up For Synchronized Freefall
It's an incredible feat of skill and nerves. Buzz60's Tony Spitz has the details.


Buzz60



Watch This Unbelievable Underwater Footage of Kingfisher Catching His Next Meal
Wildlife photographer Will Hall patiently shot footage of a kingfisher and captured the amazing moment where the bird dramatically dived to catch its next meal. Buzz60's Maria Mercedes Galuppo has the story.


Buzz60



American Parents Want To Raise Confident Kids
American parents want to raise confident kids. Buzz60's Keri Lumm shares the results of a new study conducted by OnePoll on behalf of Stokke.


Buzz60

4. Piedmont
Piedmont is famous for food and wine, so why not get an early start on that winter bod? The area is known for its white truffle hunting season from September to January. You can actually head out in the forest (a gorgeous plethora of autumn-hued trees) to forage for them, or simply enjoy these seasonal delights at restaurants. Serious truffle enthusiasts (or simply hungry travelers) should plan to stop at the 90th edition of the Truffle Festival in Alba, a town famous for the rare funghi from mid-October to mid-December.
And Piedmont is home of the slow food movement, so there are plenty of other Piedmontese delights to indulge in while there, such as eggy pasta and full-bodied Barolo wines, perfect gastronomic choices for the incoming cooler weather autumn brings.
5. The Italian Alps
Also known as the Dolomites, the Italian Alps are located in the northern Trentino-South Tyrol region of Italy. The area, which borders Switzerland, is known for skiing — and you may actually be able to at the end of November when a few of the ski lifts open for the season. If you head over earlier, seeing these famed mountains swathed in autumn colors is just as breathtaking as seeing them covered in snow.
Plus, the area is chockablock with vineyards, castles and organic Alpine farms, all perfect activities to do during an autumn vacation. And if inclement weather hits, the region also has many spas and thermal baths to enjoy to warm up.
6. Tuscany
Most people don't have to be convinced to visit Tuscany at any time of year, but autumn can be an especially idyllic time to enjoy the region. Temperatures are pleasant and it's harvest season — think mushrooms, chestnuts, olives and, of course, wine. Many villages have local sagras (festivals celebrating whatever local food or drink has been harvested or cultivated) and it's generally a gorgeous time for long hikes, long drives or long leisurely meals.
You can enjoy the changing tones of the leaves in many areas, but the Foreste Casentinesi is one of the best. The 228-square-mile national park is mainly woodland, so be ready for some seriously stunning foliage. The best times to see the massive color changes are the last few weeks of October and the first few of November.
7. Veneto
If you can face the possibility of rain and floods, Venice sees a significant drop in tourism during the autumn months, making it a much more relaxing place to explore the canal city. But the Veneto region offers a lot more than just Venice. A road trip through Prosecco Road, a 20-mile stretch of rolling vineyards between the towns of Valdobbiadene and Conegliano is truly idyllic as this cooler season breezes in.
If you need to warm up, the region is also full of thermal and mineral spas. Montegratto Terme is one of the best thermal baths in Veneto and also home to the Butterfly House and Fairy Forest, where you can admire hundreds of butterfly species and explore the unique paths of the forest — just keep watch for ogres, trolls and fairies!
Bottom line
You really can't go wrong with a visit anywhere in Italy this autumn, but there are some spots that may be just a little more beautiful than others. Take into consideration that as autumn evolves, you'll see fewer tourists and lower prices, meaning a more affordable vacation if you're on a budget. Besides seeing the autumn colors, Italy's seasons are often marked by specific foods and wine, so make sure to enjoy all of these culinary delights when visiting this autumn, too.
Featured photo by Sol de Zuasnabar Brebbia/Getty
SPONSORED: With states reopening, enjoying a meal from a restaurant no longer just means curbside pickup.
And when you do spend on dining, you should use a credit card that will maximize your rewards and potentially even score special discounts. Thanks to temporary card bonuses and changes due to coronavirus, you may even be able to score a meal at your favorite restaurant for free. 
These are the best credit cards for dining out, taking out, and ordering in to maximize every meal purchase.
—
Editorial Disclaimer: Opinions expressed here are the author's alone, not those of any bank, credit card issuer, airlines or hotel chain, and have not been reviewed, approved or otherwise endorsed by any of these entities.
Source: Read Full Article