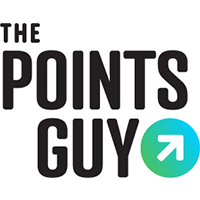 In a year of more limited travel, the value of airline elite status is reduced by its very nature.
After all, you can't use loyalty benefits when you're not in the air. That's why we've seen every major airline extend perks through the entirety of the 2021 status year, with some carriers even reducing elite qualification requirements for 2022.
However, slower travel also becomes the perfect opportunity for airlines to poach customers — and get them into a loyalty ecosystem for the years ahead. Delta did exactly that with its targeted status match opportunity in the fall of 2020.
And I took the bait. As a years-long American Airlines Executive Platinum member, I wanted to get a better sense of the competition. So I matched my American status to Delta, becoming a newly-minted Diamond Medallion through (at least) March 31, 2021.
For more TPG news and reviews delivered each morning to your inbox, sign up for our daily newsletter.
With two nearly equivalent statuses in-hand, I took several flights on both American and Delta for work trips and an outdoor getaway. Here were five things that I learned while flying these two airlines during the pandemic.
In This Post
Delta takes COVID-19 precautions way more seriously
The pandemic has changed the way people look at travel, especially when it comes to flying. While price and schedule remain important factors for choosing an airline, cleanliness and safety have taken on a new importance, for obvious reasons.
I've been impressed with Delta's commitment to COVID-19 precautions, and while not inherently a benefit of elite status, it did convince me to book a flight with Delta instead of the competition. Elite status, combined with safety measures, made it an easy choice.
Both Delta and American have COVID-19 sanitation standards in place, with similar messaging about how they care for passengers during every step of the journey. However, on paper, Delta already does two things better. First, Delta has blocked middle seats through at least March 30, 2021, which limits capacity on flights. Second, it boards aircraft from back to front, limiting crowding on the plane's aisles.
In practice, I noticed these to be tangible benefits to the flying experience. My flights on Delta not only felt more comfortable, but I observed Delta employees enforce mask-wearing and distancing during boarding and deplaning. Sanitizer was provided on Delta flights but not on American.
The biggest surprise here was that American didn't nearly have this same level of exacting attention from flight attendants and gate agents. The difference was night and day.
Related: 9 ways the pandemic has transformed the American Airlines lounge experience
Upgrades are plentiful for both airlines
Business travelers often make up the bulk of the first and business class cabin. With fewer passengers flying for work, upgrades were readily available on both Delta and American. In fact, that meant an upgrade on every single one of my Delta and American flights, including on the premium transcontinental route between New York (JFK) and Los Angeles (LAX).
Video: Why Spirit Airlines is falling behind (CNBC)
Here's why drone delivery startup Zipline made the CNBC Disruptor 50 list for the second straight year

CNBC


Group of bipartisan senators to discuss $1.9T Covid relief package this weekend

CNBC


Bitcoin falls back from its all-time highs — Here's what four experts are watching

CNBC


Biden: If we act now our economy will be better, stronger

CNBC


NEC Director Brian Deese: Economy at a very precarious moment

CNBC


Microsoft and Green Bay Packers team up to invest in Black and Latinx entrepreneurs

CNBC


Dr. Devi on the logistical challenges facing the Covid-19 vaccine rollout

CNBC


Why Home Depot is a buy at these levels, according to trader

CNBC


How to retire at 45 with $50,000 per year in passive income

CNBC


TGI Fridays CEO on stimulus and raising the minimum wage

CNBC


Pandemic hammers higher education

CNBC


Here's how restaurants are planning for worker vaccine eligibility

CNBC


Why Biden's Covid relief plan may need to be more targeted

CNBC


Schumer: Senate will receive Trump article of impeachment on Monday

CNBC


CNBC Disruptor 50 returns after a record number of companies go public

CNBC


'We need more manufacturing capacity' for Covid vaccines, expert says

CNBC


Here's why drone delivery startup Zipline made the CNBC Disruptor 50 list for the second straight year
Zipline, a drone company that started in Rwanda and has expanded to Ghana delivers lifesaving medical supplies, is expanding access to health care by delivering medical supplies to remote areas. Zipline CEO Keller Rinaudo joins


CNBC



Group of bipartisan senators to discuss $1.9T Covid relief package this weekend
Ben White, chief economic correspondent at Politico, says President Biden wants to work senators on both sides to quickly pass his $1.9 trillion coronavirus relief package.


CNBC



Bitcoin falls back from its all-time highs — Here's what four experts are watching
Bitcoin dropped as much as 17 percent on Thursday, briefly dropping below the $30,000 level. The digital currency had been on a tear up until two weeks ago, climbing over $40,000 on Jan. 7. But it's fallen more than 12 percent so far this week and is 25 percent off its all-time high. Here's what experts are watching now.


CNBC

A post shared by Chris Dong (@thechrisflyer)
A post shared by Chris Dong (@thechrisflyer)
 I was particularly surprised to see these upgrades clear in advance on Delta for two reasons.
First, with Delta's blocked seating policy, there are fewer seats available in the first-class cabin for upgrades. In fact, for any narrowbody plane, your odds of an upgrade are reduced by half with only two seats occupied per row (instead of four). Second, I was even upgraded to the highly-coveted Delta One cabin between JFK and LAX — and those upgrades only clear on the day of departure.
These upgrades, as both a Delta Diamond and an American Executive Platinum, show just how few elite passengers were flying in 2020 and how empty planes have been.
Related: How to upgrade your American Airlines flight using miles
Delta has a more polished experience
While it was a small sample size of just a few flights, I was surprised to see how much more polished the Delta experience has been during the pandemic. These may seem minor but in the grand scheme of things, make a significant difference in the flying experience — especially if you take to the skies often.
For instance, Delta emails passengers about 48 hours prior to their flight to notify them of COVID-19 safety procedures. The airline also texts passengers immediately upon landing (and before arriving at the gate) with a simple, yet effective message. This is the text that I received from Delta upon landing in Los Angeles.
Welcome to LAX! To help your flight crew provide a safe experience for everyone, please allow some extra space between you and your fellow passengers when exiting the plane.
Additionally, Delta gate agents, crew and Sky Club staff consistently recognized my status and thanked me for my loyalty. This was notably lacking for all of my flights with American in 2020.
Related: Successfully completing a status challenge: AA Executive Platinum to Delta Platinum
American has much faster, more reliable Wi-Fi
As a frequent American flyer, I had never purchased Wi-Fi with Delta before last year. American has streamlined its Wi-Fi offerings, with almost all flights having a high-speed, gate-to-gate option (at least for narrowbody aircraft).
This is an element of the American experience that I had taken for granted. After being onboard several Delta flights with Gogo 2ku service, I found the Wi-Fi experience to be consistently slower and less reliable than comparable American flights.
However, Delta recognizes this as its Achilles' heel and plans to lay the groundwork for better (and eventually free) Wi-Fi by partnering with ViaSat.
American has a significantly better premium transcon product
Earlier this fall, I flew back to back on both American and Delta between New York and Los Angeles, a long-time premium route but one that has also seen significant schedule and service cuts during the pandemic.
A post shared by Chris Dong (@thechrisflyer)
A post shared by Chris Dong (@thechrisflyer)
American excelled on this flight with hot meals, full service and an experience that rivaled that of before the pandemic. Delta, meanwhile, retains a reduced onboard experience in Delta One — even on its most premium domestic route — with snack boxes, beer, wine and water served only.
While an upgrade is appreciated to a lie-flat bed, American clearly came out ahead. I'm surprised to see Delta remain staunchly against the return of meal service and full catering onboard.
Related: Is American Flagship First still the most exclusive domestic flight during the pandemic?
Bottom line
Overall, as a new Delta elite member — and infrequent Delta flyer — I've been impressed with the Atlanta-based airline. However, one sore point remains: Delta SkyMiles.
While the flying experience during the pandemic (except for catering and Wi-Fi) was in Delta's favor, I much prefer earning and redeeming American AAdvantage miles. What does this mean for the future of my loyalty to a specific airline?
Well, with travel remaining in flux in 2021, I have yet to decide which airline to throw my money at. For now, Delta and American are neck-in-neck for a share of my wallet. Stay tuned.
Featured photo by Chris Dong / The Points Guy. 
SPONSORED: With states reopening, enjoying a meal from a restaurant no longer just means curbside pickup.
And when you do spend on dining, you should use a credit card that will maximize your rewards and potentially even score special discounts. Thanks to temporary card bonuses and changes due to coronavirus, you may even be able to score a meal at your favorite restaurant for free. 
These are the best credit cards for dining out, taking out, and ordering in to maximize every meal purchase.
—
Editorial Disclaimer: Opinions expressed here are the author's alone, not those of any bank, credit card issuer, airlines or hotel chain, and have not been reviewed, approved or otherwise endorsed by any of these entities.
Source: Read Full Article