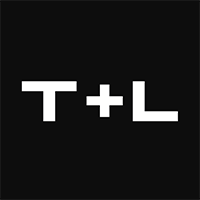 A pair of men BASE jumped off a Nashville hotel on New Year's Day, giving patrons on its rooftop bar a scary start to 2021, according to reports.
The two men, who were guests at the Grand Hyatt Nashville, donned parachutes and climbed up on the glass ledge of the 25th-floor bar at about 6 p.m. on Jan. 1 before leaping to the ground, the city's WSMV TV reported. The daring jump was caught on video by New Year's Day revelers.
After jumping from the building, the daredevils were seen floating away with their parachutes, hurtling toward the street below. The video has since been viewed more than 529,000 times.
"They had all the gear and just brazenly walked out there like they knew what they were doing," the woman who posted the video told the TV station.
BASE is the abbreviation for "building, antenna, span and earth," where participants jump from fixed points like buildings or cliffs.
The jumpers have since been "evicted and banned from the hotel," a spokesperson for the hotel told CNN on Sunday. "We vehemently condemn this kind of reckless behavior."
The incident came just days after an explosion rocked downtown Nashville on Christmas Day, damaging dozens of buildings, injuring three people, and killing the suspect who apparently set it off, The Associated Press reported. The Grand Hyatt Nashville sits less than a dozen blocks from the incident.
This isn't the first time people have tried to scale buildings or jump from places that were off-limits. In 2019, a man was banned from Royal Caribbean cruises for life after he jumped off the 11th floor of a ship into the water when it was docked in Nassau, Bahamas.
And in 2014, a teenager was arrested for climbing the World Trade Center.
Alison Fox is a contributing writer for Travel + Leisure. When she's not in New York City, she likes to spend her time at the beach or exploring new destinations and hopes to visit every country in the world. Follow her adventures on Instagram.
Source: Read Full Article