The Czech Republic's second largest city offers a welcome respite from the constant crowds of Prague. A renowned university town, locals and students are extremely well catered for in this burgeoning gastronomic and cultural hub. Brno's history of nurturing young talent dates back to 1769, when an 11-year-old Mozart conducted at the Reduta, Central Europe's oldest theatre.
Often referred to as the Moravian Manchester – referencing its industrial heritage and plethora of textile mills in the late 19th Century – Brno's moniker is doubly appropriate as, akin to its northern UK counterpart, Brno has its own definitive personality, holding its own alongside the Czech capital.
What to do
This is a city designed for walking around in. A stroll through the labyrinthine centre displays Brno's investment in preserving its history and future, with a keen eye on both modern and classic design.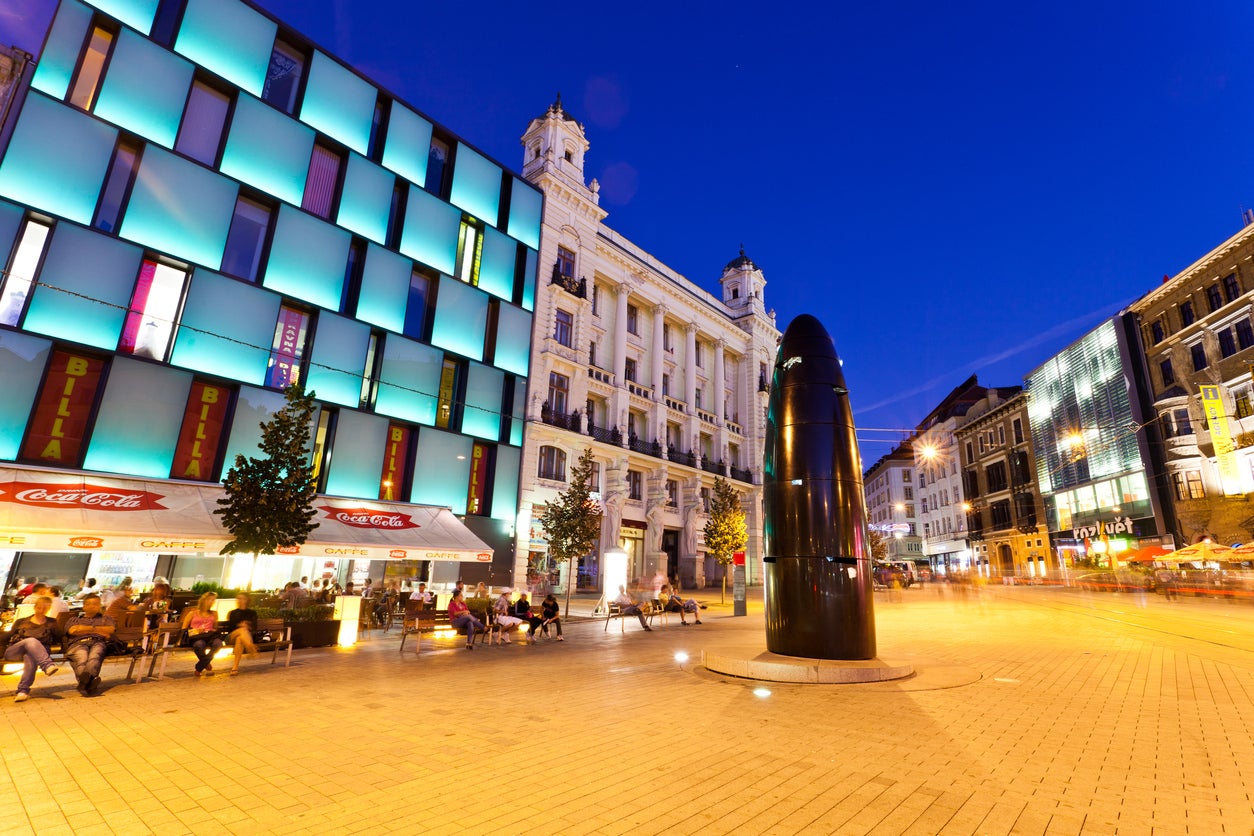 Tell the time at the astronomical clock
Since installation in 2010, Brno's main square, Náměstí Svobody, has been dominated by a 6m-high black granite bullet. The clock attracts crowds early in the day as people position themselves by one of the four openings in an attempt to catch the commemorative glass marble, which drops daily at 11am, signifying the end of the 15-week battle with a Swedish invading army in 1645.
Go underground at St James' Church
Much that's fascinating about Brno's past is subterranean. In 2001, the remains of approximately 50,000 diseased and embattled humans were unearthed in St James' Church during the renovations of the Square. This 17th century three chambered discovery is the second largest ossuary in Europe. Entry CZK 140 (£5); open Tuesday to Sunday, 9.30am-6pm.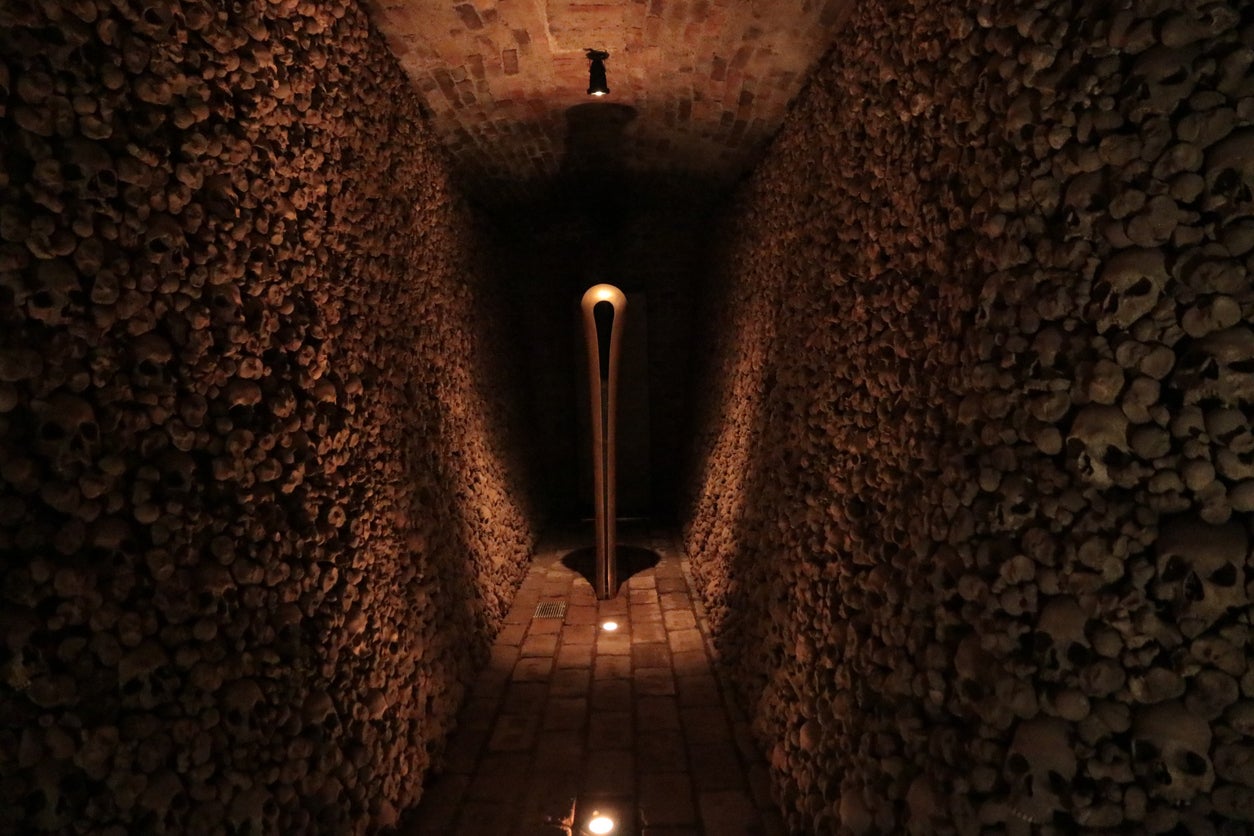 Visit Špilberk Castle
The sprawling 13th century Špilberk Castle has served many purposes during its long history. During the 17th and 18th centuries, it was used as a military fortress and latterly a prison for the country's most notorious criminals and political opponents. Entry CZK90 (£3); open Monday to Sunday from April to September, 10am-6pm, Tuesday to Sunday from October to March, 9am-5pm.
Where to stay
The centrally located five-star Brno Barcelo Palace was originally designed as an apartment building in 1855, housing some of the city's most affluent residents. The hotel has preserved many of the key features including the light-filled atrium. Rooms are spacious, modern and elegantly designed. Extra points for offering a pillow menu. Doubles from €72, room only.
Brno's only other five-star, Hotel Grandezza, sits in prime position in the Cabbage Market. The former bank is muted in design with a classic style throughout. The lobby's hand-painted glass ceiling has the wow factor and a climb to the third floor of the Onyx Suite rewards guests with panoramic views of the city. The hotel's Momenta Café is a lovely spot to watch the city go by. Doubles from €100, room only.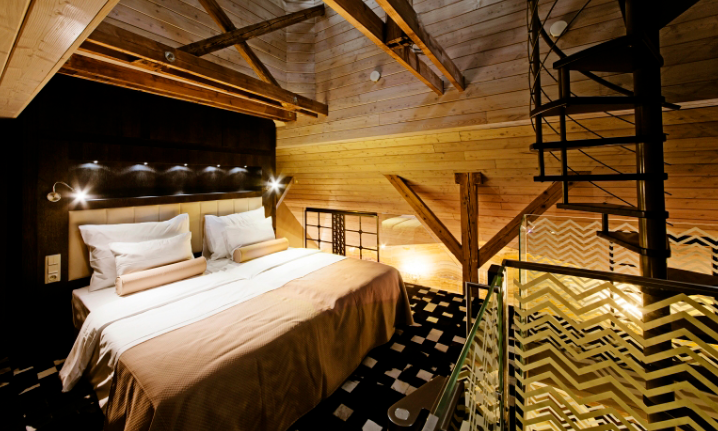 Hostel Mitte in the heart of the city offers a selection of shared and private rooms or apartments. For those sharing, a fully equipped room with microwave, fridge and cooker is available at all times. The popular in-house café is also a firm favourite with locals; hostel guests receive a 20 per cent discount on coffee. Prices start at €18 for a bed in a six-bed dorm, and €54 for an apartment with private bathroom and kitchen for two people.
Where to eat
The speciality of Kohout na Víně is, as you'd expect from the translation, coq au vin. This and other classic dishes are regularly reimagined on a compact seasonal menu. The eight-course tasting menu starts at 995 CZK (£35); on requesting the wine list, you'll be led inside to the wine "library" – an ever-changing wall of their finest offerings with a focus on the Moravian region.
Koishi owner Janko Martinkovic decided to branch out into sushi 10 years ago – but only if it was done right. He tracked down and secured the services of a Japanese Sushi Master; that and a keen eye on quality control and the freshest of fish ensures Koishi is a regular on best restaurants in the Czech Republic lists.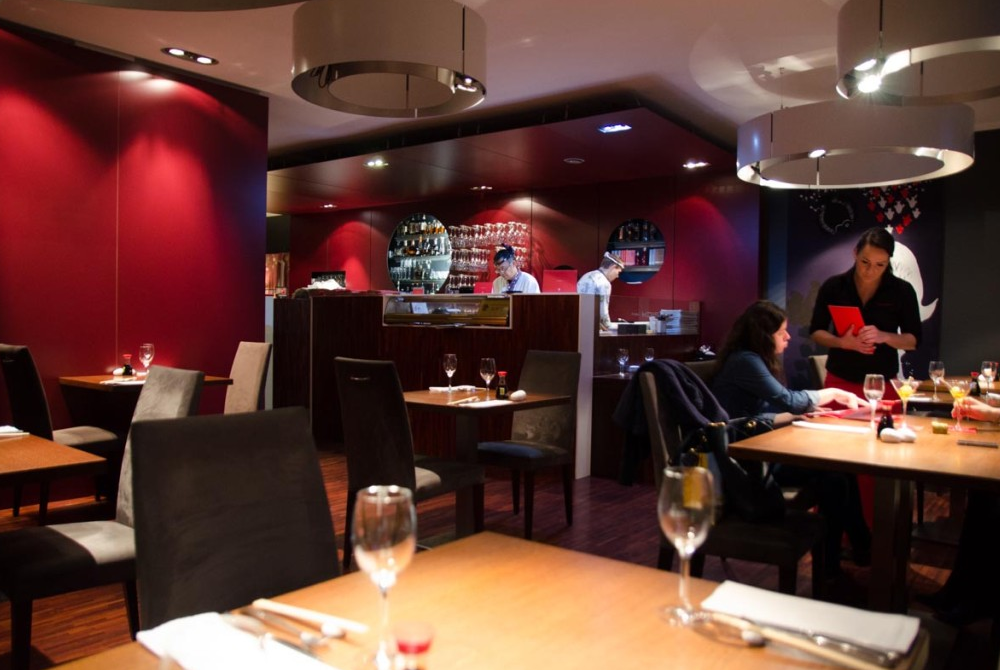 Celebrating its 10th year, Borgo Agnese is a consistently good Mediterranean restaurant focusing on beautifully presented food, made with the finest ingredients.
Where to drink
So many of Brno's establishments blur the lines between bar and bistro as they change their personality and menus depending on the time of day or night. The most notable in this category is the round-the-clock popular 4pokoje (4 Rooms). Many kick off their nocturnal adventure here, enjoying the various cocktail concoctions devised by the talented bar staff, before returning bleary-eyed in the wee hours, rounding off the night with a hearty breakfast.
Atelier may be a recent addition to Brno's nightlife scene, but it's quickly established itself as a major player. Owner Milan relishes the challenge of pairing wines with co-owner and chef Jacob's excellent selection of small plates, such as the rabbit terrine and moreish furikake seaweed popcorn.
The success of a stall in the Christmas market selling home-made apple juice led to the eventual opening of The Bar Which Doesn't Exist. Drinks are taken very seriously here and they stock an impressive collection of whiskies. It gets very busy at weekends so it's worth reserving a table.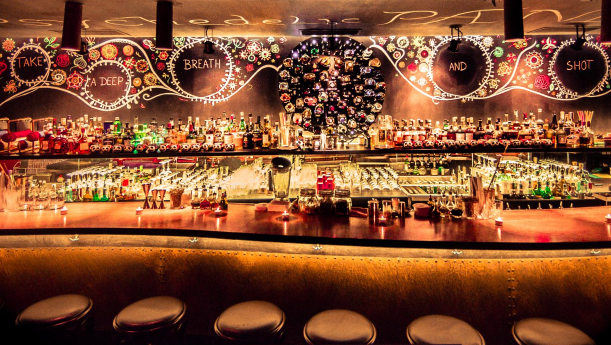 If you're fortunate enough to stumble across the entrance to Super Panda Circus Bar and are bold enough to ring the doorbell, you'll enter Brno's most fun drinking den. Give way to destiny to determine what cocktail to imbibe. What's not to love about a bar that serves your cocktail in a ram's horn perched in a pirate's chest?
Quality beer is a must here and there are many excellent pubs to choose from. Vycep Na Stojaka so-called as it's a standing only venue, is a constant favourite. Other recommended pubs include Zelená kočka Pivárium, winner of the Czech Bar Awards 'Best Beer' category.
Attracting a largely student crowd, the stock exchange concept behind Pivni Burza adds an element of fun when ordering beer. The fluctuating price of a pint corresponding to demand is shown on screens throughout the bar.
There are more coffee houses in Brno than anywhere in the Czech Republic, so the standard has to be high to survive the competition. One of the best cafes is the light and airy SKØG. They serve their own roasted coffee and a vegetarian menu.
Where to shop
Take a taste of Moravia back home and pick up a four-pack of beer from Pivotéka U Modrého lva. For a fantastic choice of Moravian wine, Petit Cru wine bar and shop holds weekly tastings so you can try before you buy.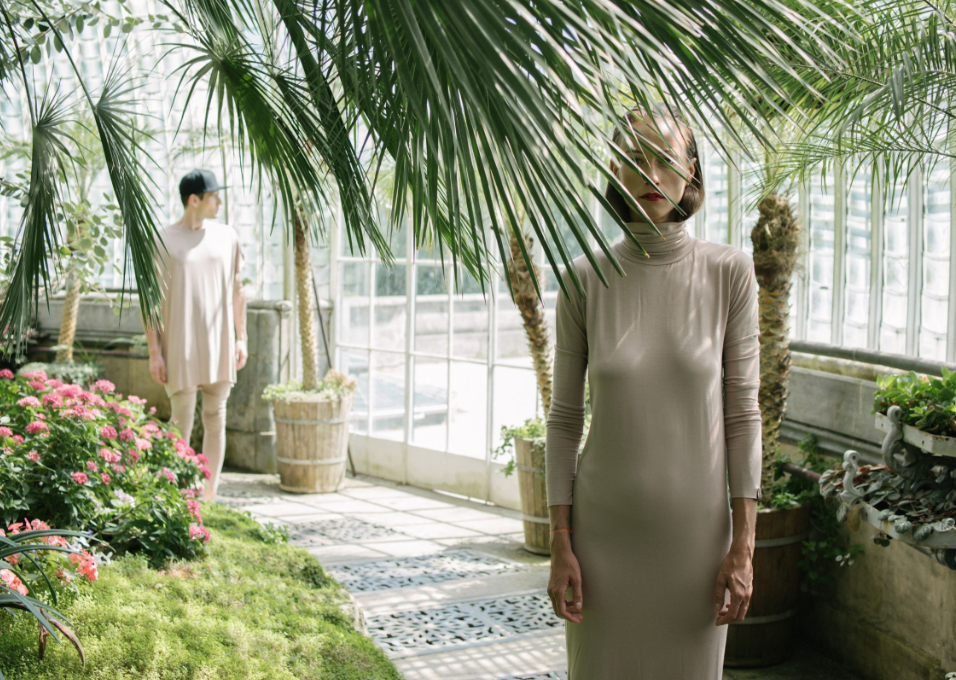 A five minute walk from the main train station leads to Galerie Vankovka shopping mall, containing all the usual European suspects plus leading Czech shoe shop chain, Bata.
For cutting edge fashion, city centre boutique DNB showcases local talent; MUSE stocks well-curated directional designs; and Wolf Gang specialises in stylish casual wear.
Architectural highlight
In 1929, Grete and Fritz Tugendhat commissioned Mies van der Rohe to design "a modern spacious house with clear and simple shapes". Villa Tugendhat remains the Czech Republic's sole Unesco World Cultural Heritage modern architecture listing, and is one of the finest examples of Functionalism. Entry 350kc (£12) for a 90-minute tour; open Tuesday to Saturday, 10am-6pm.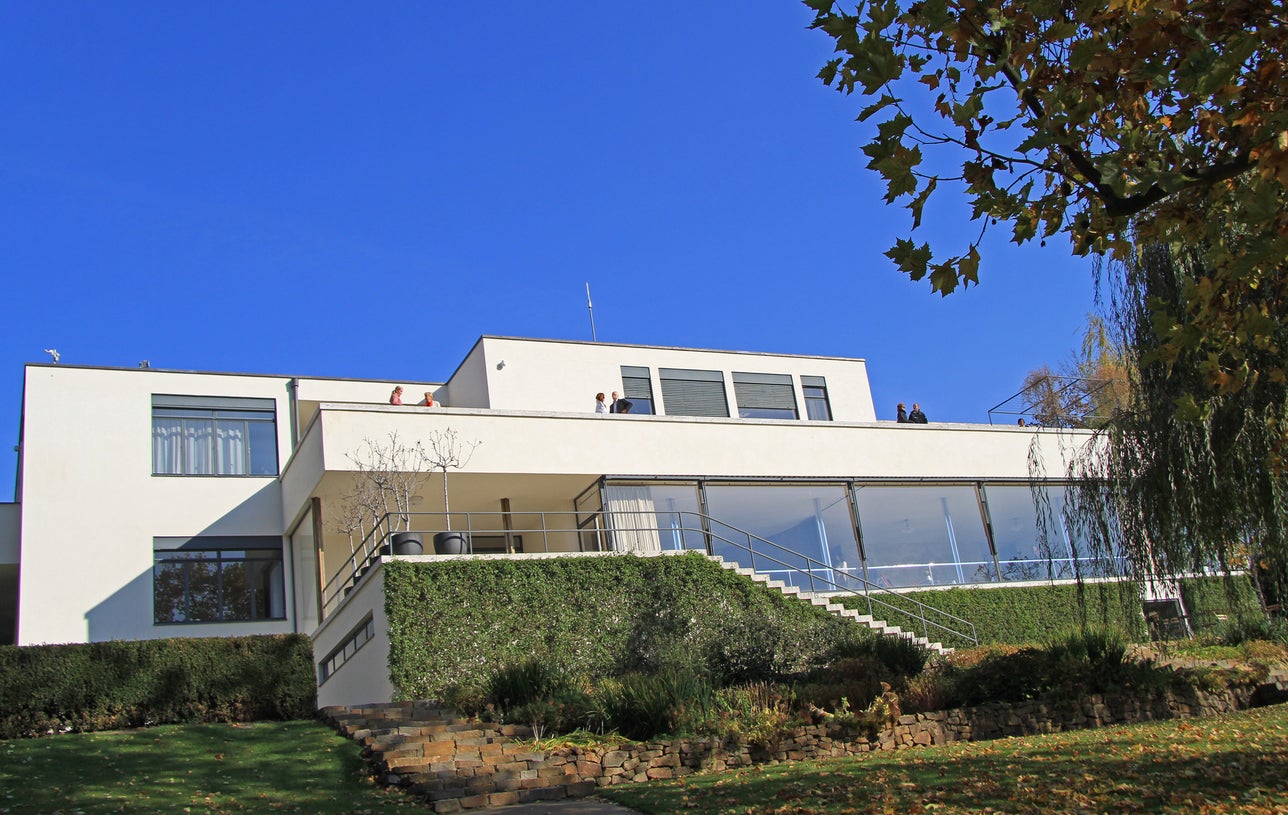 Nuts and bolts
What currency do I need?
Czech koruna.
What language do they speak?
Czech.
Should I tip?
Yes, 10-15 per cent.
What's the time difference?
One hour ahead of the UK.
What's the average flight time from the UK?
Wizz Air flies daily from Luton to Prague in one hour and 45 minutes; from £23 one-way.
Public transport
As the city centre is so compact, it's best to go on foot here. If travelling further afield, trams are easy to navigate or take a cab. Unlike their Prague neighbours, taxis in Brno are reasonably priced and metered.
Best view
Head to the top of the 63-metre tower in the Old Town Hall for a fine vista of the city.
Insider tip
For increased chances of being the lucky recipient of an Astronomical Clock marble, head to Brno during the Christmas Markets, when these prized collectibles drop hourly from 11am-11pm.
Source: Read Full Article