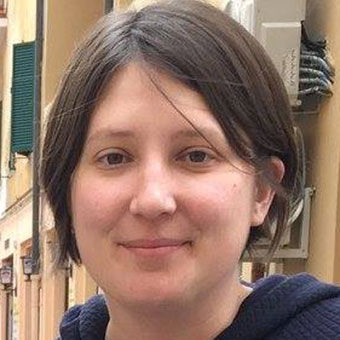 Here is some more evidence that leisure travel is booming right now: New York-based agency First in Service (F1S) has reported that sales are up 25% compared to 2019.
Considering that, up until now, 2019 was considered most leisure travel sellers' biggest year ever, that number is significant. And it's at least in part driven by international bookings, which is particularly good news as those commission checks tend to be bigger than those of domestic trips.
Related: Travel resurgence expected for the rest of 2022
 
F1S asked its travel advisors in the U.S. to compare 2022 international bookings with international bookings in 2019, 2020 and 2021.
Compared to this time last year, 80% said bookings were up (65% "up significantly"). 
Eighty percent also said bookings were up compared to 2020 (75% significantly). If that number seems higher than you'd expect, the survey actually closed at the end of April, and advisors were asked to compare the same time periods — 2020 had started off as a strong year. 
Sixty percent said bookings were up compared to 2019, with 40% saying they were up significantly. 
Canadian advisors also reported increases in international bookings.
"We were very pleased to find our advisors largely experiencing the same kind of boom as we have had companywide," CEO Fernando Gonzalez said in a release. "The results show that the overwhelming majority are experiencing significant growth in sales, particularly for international travel from both Canada and the United States."
Gonzalez attributed the boom to pent-up demand. While he expected the agency's sales numbers to surpass 2020, he was surprised that they seem to be eclipsing even 2019.
Luxury demand is strong
Demand for luxury travel, in particular, has been strong lately, according to Internova Travel Group's luxury division, Global Travel Collection (GTC).
The U.K. is the top international destination for GTC advisors. Also popular, according to a GTC release: Italy, France, Israel, Spain, Switzerland, Mexico, the United Arab Emirates, Greece, Germany, South Africa, Ireland, Australia, the Dominican Republic and Portugal.
GTC's advisors said things like bucket-list trips and multigenerational travel are trending among their clients right now, and they're willing to pay big bucks to do it. That is, if they can find the space.
"The greatest challenge in selling luxury travel right now is the severely limited space and availability for flights and hotel rooms in the most desirable destinations," said Leslie Tillem, an affiliate of GTC brand Tzell Travel Group. "We are seeing extraordinary demand in luxury travel across the spectrum, leading to a lack of availability at any price."
Source: Read Full Article