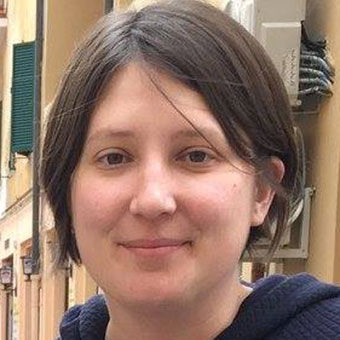 Luxury travelers have long been an important client base for travel advisors. And, thanks to wealth accumulated during the pandemic and an increasing desire to travel well, they are arguably more important than ever.
There's good news about luxe travelers, too. Despite the potential economic downturn facing the U.S. today, they still want to travel, and they increasingly want to use an advisor, according to a survey from Strategic Vision and the Affluent Consumer Research Company.
The survey was fielded in late June and targeted affluent neighborhoods in the U.S. to find participants. All respondents have incomes of $250,000 or more and range in age from 25 to 74; the survey results represent 8 million affluent households in the country with an average income of $914,000.
More than half, 52%, said their budgets were higher than they were pre-pandemic. Close to half, 42%, said their budgets were higher than the previous year.
Unchanged is the vast majority, 98%, of survey-takers who said they planned to travel within the next 18 months. More said they planned to go abroad this summer compared to last (42% and 30%, respectively).
Travel to Europe is on the uptick, with more than half, 54%, planning a trip to the Continent, compared with 43% last year. North America is a strong destination, and 34% are planning trips to Asia, compared with only 18% last year.
Cruise travel is also popular, with 55% planning on cruising during their next trip. Two-thirds of those surveyed said they are planning a multigenerational trip in the next 18 months, with 20% planning more than one multigenerational trip.
Finally, some good news for travel advisors: During last year's survey, 40% reported using "a patchwork of advisors to make plans." This year, that number has decreased to 22%, while the number of those working with one advisor rose to 43%. Also, 5% more survey-takers said they were likely to use an advisor in the next 18 months.
Popular destinations from First in Service
New York-based First in Service Travel (styled F1S) last week released the top destinations its advisors are booking and recommending.
F1S recently surveyed its advisors, and the top three international destinations they are booking are France, Italy and Greece. The majority of all respondents, 55.6%, are booking France and Italy. Nearly half, 44.4%, are booking Greece.
F1S CEO Fernando Gonzalez attributed the interest in European destinations to both pent-up demand, the destinations themselves and the Euro's parity with the American dollar.
Additionally, F1S asked its advisors to share the top destination by major region. 
In Africa, that was South Africa; in Asia, India and the Maldives; in Australia/New Zealand/South Pacific, Australia and Tahiti; in the Caribbean, St. Barts; in Central America, Costa Rica; in Europe, the aforementioned France and Italy; in the Middle East, the United Arab Emirates; in North America, Mexico; and in South America, Argentina, Ecuador (specifically, the Galapagos Islands) and Peru.
Source: Read Full Article