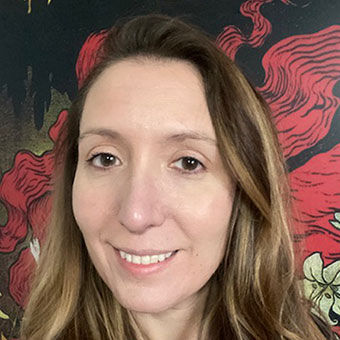 My sister was so sad to leave the Valiant Lady this weekend that she gave our cabin an "air hug" before she left it for debarkation.
She had just spent the last four nights sailing the Caribbean with Virgin Voyages on her first cruise. Leaving her husband and three children at home, she sailed out of Miami for a chance to see what these cruise vacations are all about. She was my guest, but tripped up by a canceled flight, I hopped on the ship in Key West two days later to join her.
She hadn't sworn off the idea of a cruise, although we both grew up thinking cruises weren't for people like us. We thought they were expensive and maybe a little hoity-toity. And we were from the Midwest, about as far from cruise culture as someone can get.
Almost all of her vacations had been road trips, aside from a few vacations to Puerto Rico and jaunts with friends to Las Vegas. But by the time she disembarked on Sunday, she'd already told her husband and her mom group — which was following her daily activities and selfies on Snapchat — that they all need to book a getaway on Virgin Voyages together.
This reaction is what cruise lines are hoping for. As I wrote in this week's Travel Weekly cover story, some cruise companies are actively looking to rebuild that new-to-cruise interest in hopes of stealing away business from land vacations and create a larger market of cruisers. Case in point: Carnival Corp., which was the official cruise sponsor for New Year's Eve at Times Square, is planning a big investment in advertising all year with a goal of attracting the new-to-cruise market.
In my sister's case, this Virgin Voyages sailing, which called in Key West and the Bahamian island of Bimini for a day at the line's private beach club, was nothing like what she expected. No kids. No buffets. No stuffy vibe.
Related: Traveling in style on the Scarlet Lady
She was enthralled by risque shows like "Never Sleep Alone" that featured a sex therapist who drew audience members into playful interactions on stage, and she loved the welcoming LBGTQ+ vibe of the "Mis Behave" show. By day she worked out at the gym, made friendship bracelets in a Summer Camp Arts and Crafts class and sunned herself on a round daybed by the pool, although she wished the pool was bigger.
She appreciated the attractive designs of various spaces, like the science-themed Test Kitchen with its beakers for vases and silverware that made her think of scalpels. The food there and throughout the ship was delicious, she said, and she had never experienced better service than she had on the Valiant Lady.
She took a selfie every time she walked through the star-lit mirrored hallway outside The Manor, where we both took fun photos while dressed in red for Scarlet Night. While unimpressed by the design of the casino, that didn't stop her from wandering there three times to spend some quality time with the roulette wheel.
As we sat at a table at a coffee shop in PortMiami recalling moments from the trip, she looked up at the towering Carnival Celebration docked nearby. She asked about the ribbon of rollercoaster track on the top deck, and her eyes widened in awe as I explained that yes, cruise ships have toys like roller coasters, go-karts and drop slides. It seems this trip may have introduced her to a whole new world. 
Source: Read Full Article