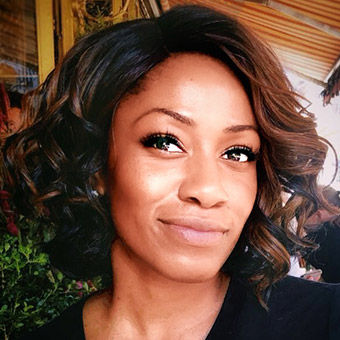 River cruise companies are breathing sighs of relief as one of the few remaining pandemic-era barriers to international travel to the U.S. was lifted on June 12 by the Biden administration.
The expiration of the rule requiring that travelers heading to the U.S. present a negative Covid-19 test taken within one day of traveling to the U.S. was welcome news to the river cruise industry, much of which operates outside U.S. borders and relies heavily on U.S. travelers.
"The testing requirement was an unwelcome and unpredictable end to a
cruise for passengers planning to return to the U.S.," said Marcus
Leskovar, executive vice president of Amadeus River Cruises. "We hope
that some passengers and even groups that were on the sidelines because
of the testing requirement will come back and book their European river
cruise with us now."
"Dropping testing requirements to re-enter the United States is a clear indicator of travel confidence," said Steve Born, chief marketing officer for the Globus family of brands, the parent company of Avalon Waterways. "We've been waiting for this welcomed news for a long time and are thrilled that the day to drop these requirements has finally arrived!"
Proof of a negative Covid test has been required of travelers bound for the U.S. since January 2021. Originally, the rule required a negative test within 72 hours of traveling to the U.S. That window was shortened to 24 hours this past December, during the height of the omicron variant spread.
"There is a huge pent-up demand in the U.S. for international travel," said Kristin Karst, executive vice president and co-founder of AmaWaterways. "We expect our river cruise sales for the remainder of 2022 to experience a considerable boost from this news."
The predeparture testing requirement had prompted river cruise lines to provide the means of onboard or in-destination testing for passengers returning to the U.S. Many lines have also offered Covid-era booking insurance policies that cover the costs of hotel stays if passengers happened to test positive abroad and needed to be quarantined before being cleared to return to home.
Testing was a deal-breaker
The chance of testing positive abroad, be it three days or one day before departure, had been a deal-breaker for many travelers who preferred not to take their chances on international travel while the testing requirement was still in place.
"I recently had a group I took to Peru and Ecuador, and half of my group tested positive and had to quarantine for several days until they could get a doctor's letter clearing them for travel," said Toni Lanotte-Day, a river cruise travel advisor and owner of Toni Tours. "It put such a damper on what was an amazing trip up until that point. After that happened, all members of my group said the testing piece was too stressful and they wouldn't do any more international travel until the inbound testing requirement was removed."
"Although we stopped testing onboard last month already, we still offered tests to passengers needing a negative Covid test certificate for their flight back home," Amadeus' Leskovar said. "A good number of passengers and groups decided against traveling to Europe because of that reason."
"Since the start of the pandemic, our U.S. customers expressed that the testing requirement for re-entry is the No. 1 thing holding them back from traveling internationally," added Ellen Bettridge, CEO and president of Uniworld.
New challenges exist
Still, even with the burden of the return-testing requirement lifted, there are still some challenges ahead for suppliers and travel advisors.
"I see a huge number of people calling in the next few weeks to book international travel now that the testing barrier is removed. But the new challenge will be finding flights and available space on river cruises and hotels at the last minute," Lanotte-Day said.
The news has prompted many companies to celebrate the release of the return testing burden with special promotional deals and predictions as to how consumer travelers will respond.
"The timing is perfect as we kick off the summer with special savings on our most loved European itineraries," said Uniworld's Bettridge. "For a limited time, we're giving back to travelers that want to get back out there and explore with even more family and friends with two-for-one priced trips."
Source: Read Full Article