I'm walking between two sandstone cliffs, the cool rock providing respite from the sun as I hike toward Petra. The ancient city may be Jordan's most visited site, but there are few people around me this morning. Most visitors enter through the front and face throngs of salespeople pushing donkey rides; I'm coming in from the back, via a hiking trail that's Jordan's newest attraction.
The Jordan Trail, which launched at the end of March, is a 400-mile trek across the country, running from Umm Qais in northern Jordan all the way to the Red Sea in the south. Tackling the whole thing takes dedication – it takes a biblical 40 days. Luckily, it's been designed with amateurs and holidaymakers in mind as well as serious adventurers, and has been broken into eight sections, each across diverse and dramatic landscapes. You can easily strike out for one or two nights, or even do a day trip.
The section I've chosen is just over five miles, making it an easy day hike. It runs to Petra from Little Petra – another 2000-year-old, rock-carved Nabataean city that's smaller and less crowded than its bigger sibling. The hike isn't new – it was named one of National Geographic's "best hikes in the world" in 2011 – but is sure to be the most popular stretch of the trail. Over the course of two hours, we walk through shaded gorges where flowers line the path, and across arid hills with spectacular mountain panoramas. After walking through desert and climbing red sandstone steps – pretty much having the back route to Petra by ourselves – a final turn opens out onto the intricately carved monastery and the rest of the tourists in Petra.
Another stand-out portion of the trail is the 55-mile stretch from Petra to Wadi Rum, across vast expanses of desert with majestic sandstone mountains in the distance. One for those with a little more time, it takes about five days to hike, camping out in the desert, accompanied by some of the world's best stargazing. The area was Lawrence of Arabia's favourite spot because of the uninterrupted views of the night sky; today, you'll walk through mountains and wadis, hike down cliffs and through dunes. Bedouin camps offer tea and souvenirs en route.
The Jordan Trail may be new, but it's been a long time in the planning. In 1984, British couple and avid climbers Tony and Di Howard watched Lawrence of Arabia and were inspired to visit Jordan. They were some of the first climbers in Wadi Rum outside of the native Bedouins, and helped develop tourism in the area.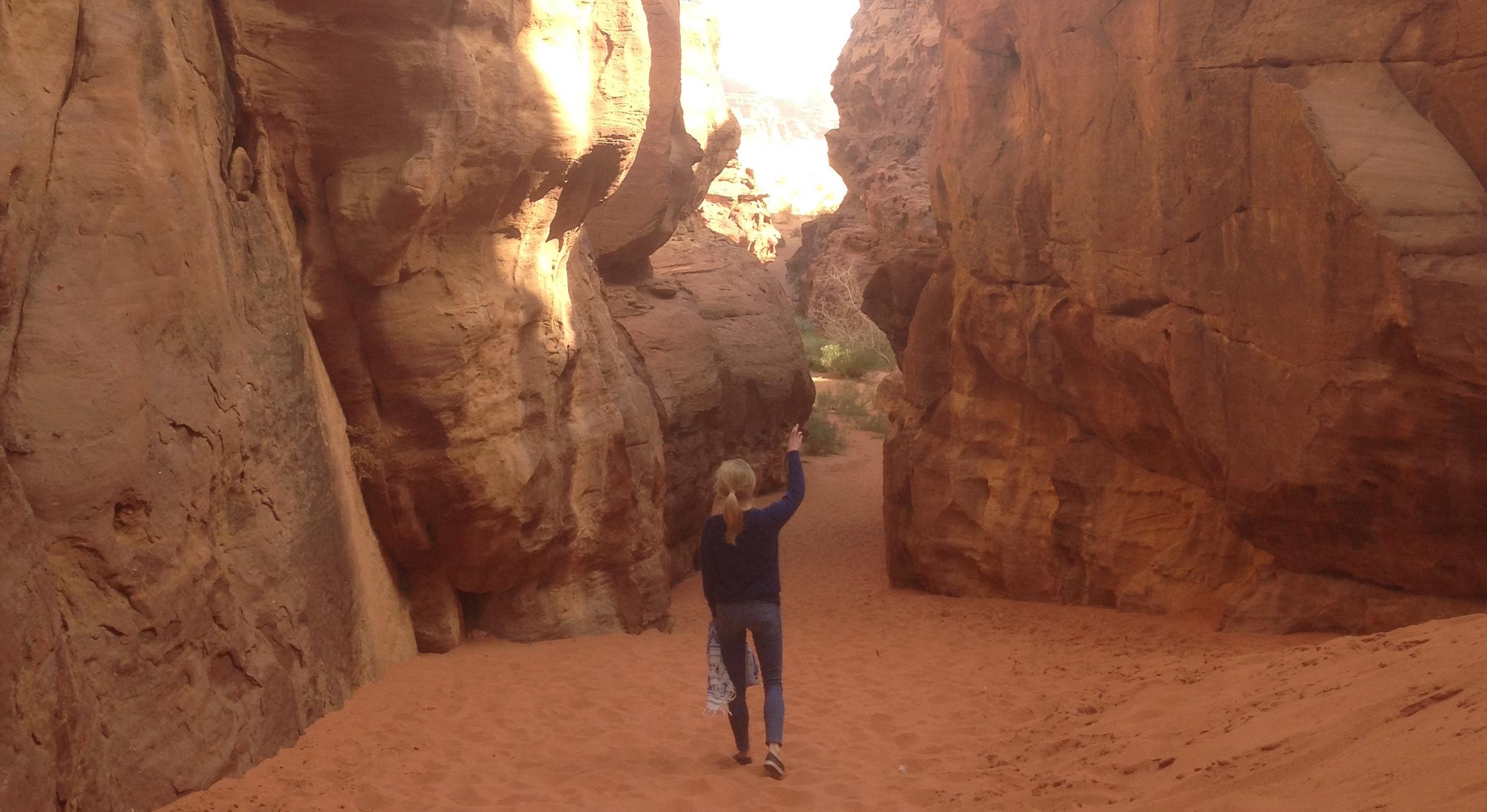 With funding from former Queen Noor in the late 1980s, the couple began exploring beyond Petra, eventually walking through much of the country and coming up with the idea to build sustainable tourism, linking hiking trails from north to south and benefitting rural villages in the process. The Howards proposed the idea for the Jordan Trail in the 1990s, but it wasn't until 2016 that it received funding.
Today, the trail winds through 52 settlements; hikers are encouraged to spend time in local communities, talking and eating with residents. Most camp along the route, but you can also stay in Bedouin tents in some areas, or small hotels in bigger towns like Petra.
The launch of the trail has come at a critical time for Jordan, as tourism has plummeted more than 60 per cent since 2010, largely due to safety concerns sparked by conflict in surrounding countries. But will it pull in the punters? Tony Howard thinks so.
"It's very unique and takes you through various ecosystems, from forests in the north with olive groves, to historical sights like Umm Qais and Islamic castles, to massive canyons in the Rift Valley over 1000m deep. It's truly spectacular scenery," he says.
From the canyons, you'll hike into hill villages and wetlands, then across the southern desert into Petra, across sand dunes and through Bedouin villages, eventually ending up at the Red Sea.
"It's constantly changing scenery, and then you have the interaction with village people," Howard says. "It has all sorts of things going for it."
The Jordan Trail Association, which manages the trail, has celebrated the opening with the first annual 'thru-hike': a group hike of the whole route, accompanied by the Howards, which started on 31 March and ends 14 May. Not that you have to go the whole hog – hikers can register on the website and join the group at any point, either for a full section or even just a day. And while the thru-hike is guided, the trail has been designed to be hiked alone, or with one of the many tour guides who have set up shop since its creation. The Jordan Trail Association itself offers private guides for all parts of the trail – rates start at around £34 per day.
So far, only two people have completed the entire trail. Mohammad Zayyadeen and Mohammad Homran from Madaba in Jordan hiked it in 2016 and celebrated by leaping into the Red Sea. But there's no need to do it all to get a feel for the country – even for me, on a day trip, it was a chance to see the lesser trafficked parts of south Jordan's most famous sights.
Top walks on the Jordan Trail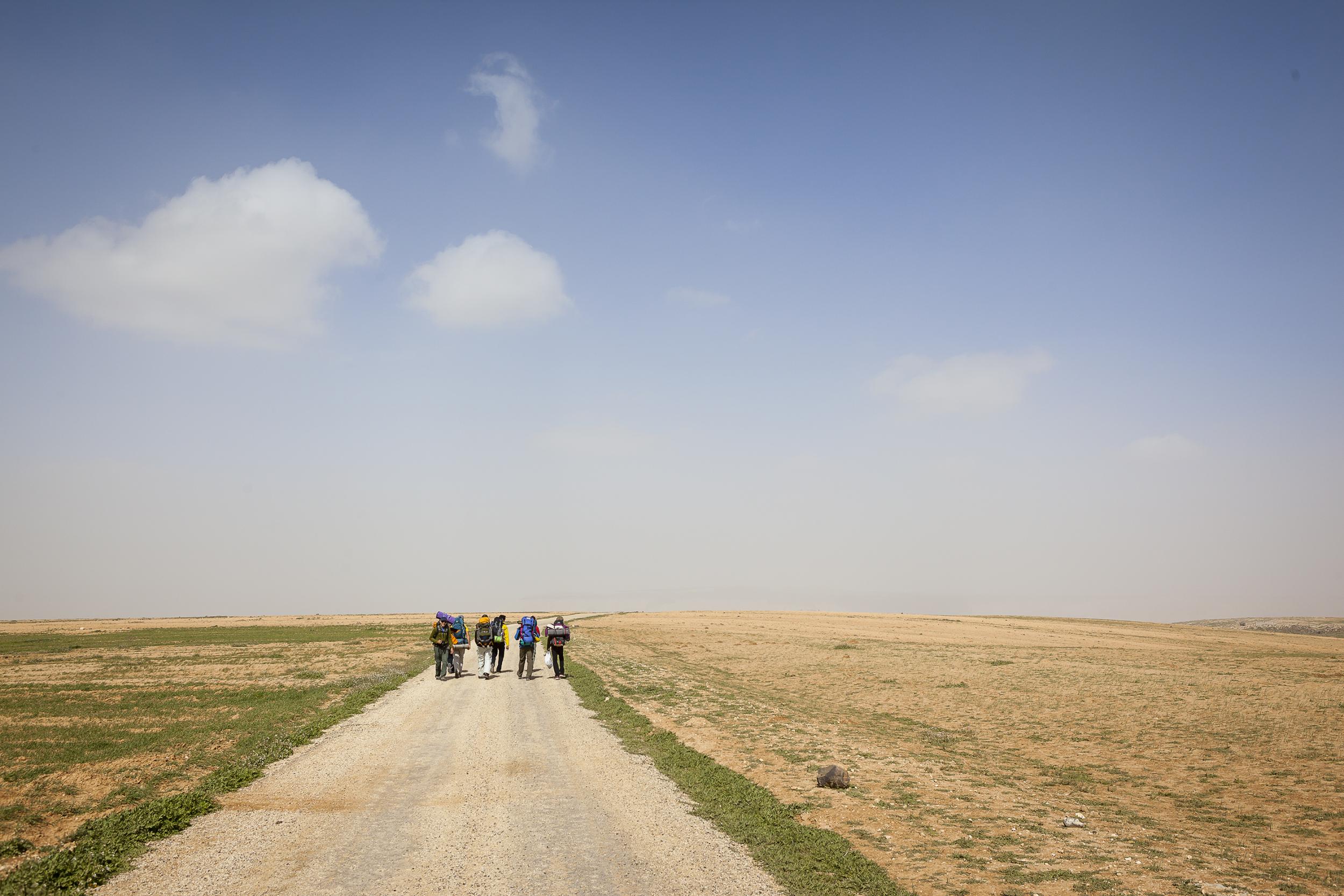 Umm Qais to Ajloun
This 50-mile stretch at the start of the trail takes you through the greenest part of Jordan, across hills sprinkled with remains of ancient civilisations. Walk through olive groves, prehistoric caves, hot springs, ancient Roman cities, a Byzantine monastery, and rural villages before ending at the medieval Ajloun Castle.
Best for: History lovers, nature lovers
Level: Moderate
Time needed: 4 days
Rasoun to Ajloun Castle
An easy walk through rural villages, this hike is great for those who want a taste of local culture. Aside from passing through forests and ancient ruins, you can stop at one of Al Ayoun's homestays for lunch (prearrange through the Jordan Trail Association), or visit a soap maker and calligraphy house. End at the Islamic castle of Ajloun where you can take in views of the town below while sipping coffee or tea at one of several cafes.
Best for: Those interested in local culture, day trippers
Level: Easy
Time needed: 4-5 hours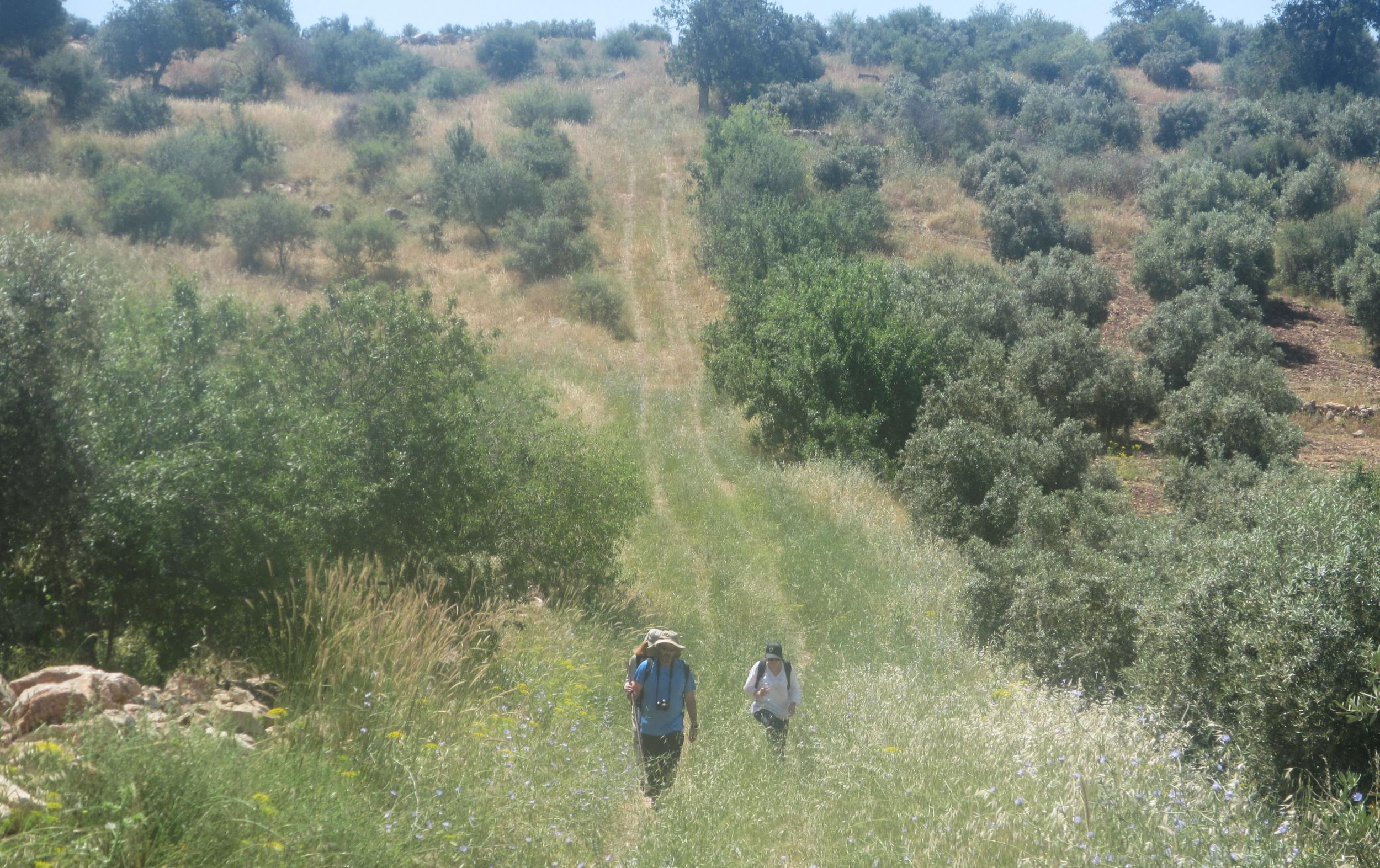 Three Wadis to Karak
Hike 47 miles through three large wadis in the Dead Sea region. Wadi Wala, Wadi Hidan, and finally Wadi Mujib (known as the Grand Canyon of Jordan) are challenging to hike but offer spectacular scenery. Between the deep wadis, walk through red soil plateaus and Bedouin farmland. End at Karak, a huge crusader castle.
Best for: Serious hikers, adventure seekers
Level: Difficult
Time needed: 4 days
Little Petra to Petra
This easy hike follows the walk the Nabataeans would have taken between these two archaeological sites. You'll walk through a valley and over a rock terrace, entering narrow Wadi Siyyagh, where you're surrounded by cliffs. Exit the chasm and hike sandstone steps, emerging to views of the famed Monastery at Petra. If you want to continue on the trail and see more of Petra, purchase a pass ahead of time online, as they can only be bought in person from the front entrance.
Best for: Archaeology lovers, nature lovers
Level: Easy
Time needed: 2-3 hours
Petra to Wadi Rum
This 57-mile stretch takes you from the much-visited Petra to the desert silence of Wadi Rum. Walk through deep wadis and orange, sandy plains, stop for tea in Bedouin villages, and relax at night with uninterrupted views of the stars.
Best for: Ticking off your bucket list, astronomy lovers
Level: Moderate
Time needed: 5 days
Travel Essentials
If you're not an experienced hiker or don't like the thought of camping alone, visit with a guide (book through the Jordan Trail Association) or go for a day hike. Remember that much of the trail runs through the desert, and can get very, very hot. It's best to visit between October and April, and you should always bring more water than you think you'll need.
Getting there
British Airways and Royal Jordanian fly direct for around £500 from the UK to Amman, where you'll have to take a bus or private taxi to your hiking destination. Many other airlines offer one-stop flights at a cheaper price. The Jordan Trail website gives information on how to get to each portion of the trail from Amman.
More Information
jordantrail.org
experiencejordan.com
Source: Read Full Article