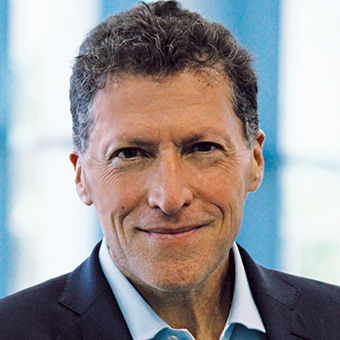 The epigraph of E.M. Forster's novel "Howards End" is, simply, "Only connect."
I wonder if he would have changed his mind had he lived through the summer of 2022.
Forster, of course, was talking about interpersonal relations, but one pandemic change-of-habit that has stuck with me is that I will now pay a bit more — sometimes a bit more than a bit more — to fly nonstop.
I suspect I'm not the only traveler who suffered during our recent summer of aviation dysfunction and who has likewise made that change. And flying out of New York City-area airports, I have the luxury of choice: I can fly nonstop to most destinations, domestic or international.
But not every traveler can, and this week I learned more about what that means not only for travelers but destinations and airports when I moderated the panel "Enhancing Connectivity in the Americas" at the World Travel and Tourism Council Global Summit in Riyadh, Saudi Arabia.
Among the panelists were Anayansy Rodriguez Castillo, the minister of tourism of Guatemala, and William Rodriguez Lopez, the minister of tourism for Costa Rica. Costa Rica is fairly well served by U.S. airlines; in fact, in the Western Hemisphere it is behind only Mexico and Canada in the number of flights landing from U.S. cities. It also has a handful of nonstop flights from European and South American capitals.
But many who travel to that world-renowned ecotourism destination from Europe or South America, and every visitor from Asia, Africa and Australia, must change planes, usually in the U.S., to get there.
Although most of those travelers arrive in the States at New York's JFK, their onward flights may depart from Newark, more than 30 miles and a couple of bridges or tunnels away. Not a particularly convenient connection.
But at least Costa Rica has multiple nonstop flights from Europe. Guatemala has but one flight from outside the Americas, from Spain.
Also on the panel was James Hogan, former CEO of Etihad Airways and currently executive chairman of Knighthood Global, an international advisory and investment company. He touted the virtues of preclearance in other countries when entering the U.S., and indeed, that experience, which allows international visitors to clear U.S. customs and immigration in the country they're departing from so that they can arrive as domestic travelers, is a wonderful thing.
(If you ever wondered why preclearance is not offered in Mexico, the largest U.S. inbound source market, it's because a Mexican law forbids foreign military or police from bearing firearms on Mexican soil, and the U.S. insists that their agents be allowed to carry them.)
Paraphrasing former House speaker Thomas "Tip" O'Neill, Dallas-Fort Worth Airport CEO Sean Donohue told the audience, "Everything's local." (O'Neill actually said, "All politics is local.") And Donohue explained the lengths he goes to in order to ease connections for international visitors.
Some airport procedures are federally mandated and cannot be altered: For instance, the U.S. requires that all incoming passengers with onward flights collect their bags upon arrival and recheck them, an anxiety-inducing practice for anyone with a tight connection.
But Donohue makes an E.M. Forster-like effort to connect with both passengers and border control officers, and he works with the latter to keep bottlenecks to a minimum. He will even have DFW pay their overtime if he knows there might otherwise not be enough officers on duty to keep lines from getting long.
It's an expense that some of his own board disapproves of because they feel it takes pressure off the federal government to provide adequate staffing. But he does it anyway because he wants to keep arriving passengers, whom he views as his customers, happy.
Not all U.S. airport CEOs do this. In fact, DFW has established a positive reputation among international travelers for this very reason, and he said some choose to connect through DFW because it's regarded as visitor-friendly.
My final question to the panel was what change they would make, policy or infrastructure, if they could. Donohue's wish was that countries would establish higher levels of trust in each other's security protocols so that, for instance, transiting passengers would not have to go through another carry-on bag inspection upon arrival at an intermediate airport.
My wish would be that, although "everything is local" works for DFW, many of Donohue's passenger-friendly procedures were federally mandated: that metrics be established, for instance, for maximum wait times to clear immigration and customs, and that airports and border control officers establish closer working relationships.
I've noticed that, in some countries, immigration officers are clearly trained to be a welcoming presence; in my experience when returning to the U.S., it's hit or miss. (When Jay Rasulo headed Walt Disney Parks and Resorts, he offered hospitality training for TSA officers; the Department of Homeland Security declined the offer. More's the pity.)
In reality, aviation connectivity would be improved if there were a blending of airports' and E.M. Forster's use of the word.
And that it be deployed, nonstop. 
Source: Read Full Article