NEW YORK — At a Global Wellness Summit media event here on Jan. 31, wellness analysts and experts shared insights from GWS's latest Future of Wellness trend report.
Chief among the trends for 2023 is a focus on solving "the loneliness epidemic," said Beth McGroarty, vice president of research and forecasting for GWS and sister organization Global Wellness Institute.
"The number one predictor of health and happiness is our social relationships," said McGroarty. "But the wellness market over the last decade-plus has an avalanche of at-home products and digital wellness, [which has] kept us lonely on our endless journey of self-care. The future of wellness is a move from solo to social self-care."
McGroarty added that travel wellness brands in particular are tapping into a longing for human connection and community-building with social club-style concepts. Recent entrants in this space include the wellness-focused Aman New York, which offers its members-only Aman Club, and Canyon Ranch, which announced a foray into private clubs late last year.
The search for wild swimming spots
Also popular in wellness travel is "wild swimming." Jane Kitchen, editor at large for Spa Business, told media attendees that the concept, which first began trending as a pandemic-era wellness activity in the U.K., generally involves swimming in a pond, river or lake, or even a cold ocean in the winter. 
"We're seeing an absolute explosion of interest in wild swimming," said Kitchen. "In the hospitality field, we're seeing some innovative things happening as a result of resorts dipping their toes into it."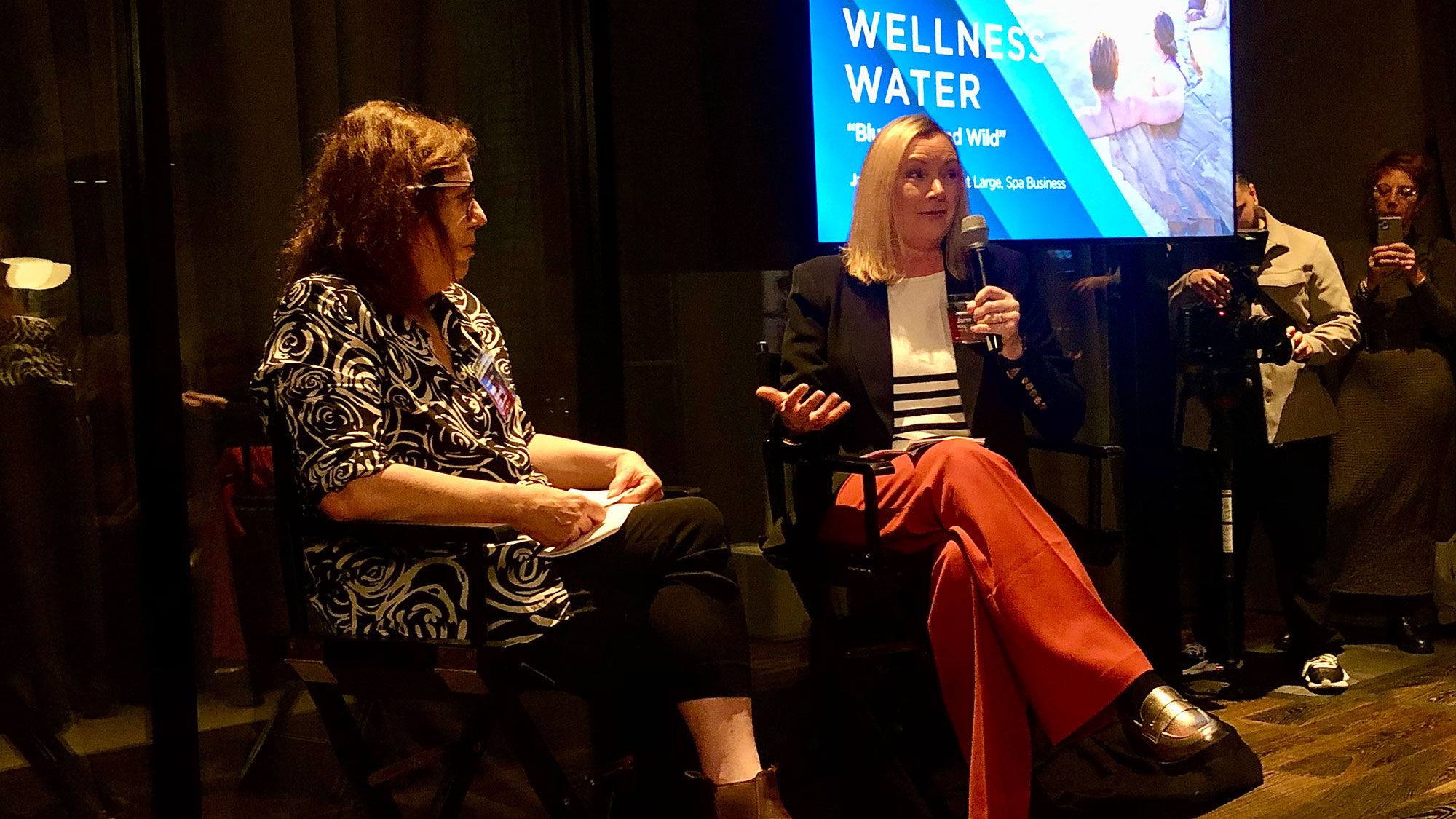 Among the hotels offering wild swimming as part of their wellness programming are the Hotel J in Sweden, which offers guided wild swimming, as well as upstate New York's Mohonk Mountain House, which is home to a "lakeside immersion program."
Kitchen also highlighted an uptick in interest and investment in hot springs-centric resorts, citing Six Senses' recently announced plans to redevelop the former Aetna Springs Resort in California. The site will be home to the future Six Senses Napa Valley, which is expected to debut in 2026. 
Fitness continues to be a trend
Hotels that feature expansive, top-tier fitness amenities as their centerpiece are expected to continue to be in high demand. 
Lisa Starr, principal for spa consulting and education group Wynne Business, said that many properties are taking fitness and sports-oriented focuses more seriously than ever, pointing to the Equinox Hotel in New York and the SIRO brand, which plans to debut its wellness-meets-hospitality concept in Dubai and Montenegro.
"You will be able to go to your hotel and work out better than you do at home, and recover better than you do at home," said Starr. 
Source: Read Full Article