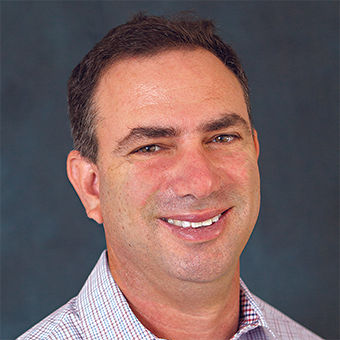 For too long, flyers with disabilities have had to struggle through an air travel system that must simply feel indifferent to their challenges.
But maybe, just maybe, that page has begun to turn.
In this column last November, I wrote that the large U.S. airlines, through their trade group Airlines for America, had issued a pledge to improve accessibility. But I wondered if that pledge would prove to be more than just lip service.
In the short time since then, there's early evidence that the airlines meant what they said.
Of particular importance was the revelation in June by the Delta Air Line subsidiary Delta Flight Products of a prototype seat design that would enable travelers who use a powered wheelchair to remain in that chair while flying. Such passengers would still have access to the tray table, armrest and headrest while flying. And the convertible seat would be available for standard use when not booked by a wheelchair user.
Delta Flight Products expects the development and certification process for the product to take another year and a half. And there's no guarantee the prototype will ever come to market. Still, the design is an important early attempt to tackle a huge pain point for many flyers with disabilities who rightfully fear that their own chair could be damaged during transport and who also worry about the process of transferring into an airline chair and then into a standard seat during boarding and deplaning. 
Another welcome announcement came in late July from United, which plans to outfit its entire mainline fleet with Braille signage by 2026. The Braille will denote seat numbers and be deployed within and outside of lavatories. United is the first U.S. carrier to utilize Braille in cabins, having already put the feature on a dozen planes. 
Beyond the airlines themselves, recent weeks have brought good news from regulators, and potentially from Congress, for flyers with disabilities.
Late last month the DOT finalized a long-awaited regulation that will require mainline aircraft with more than 125 seats to have at least one wheelchair-accessible lavatory. The bad news is that it will be another decade until the rule takes effect for new aircraft orders. But that's still eight years sooner than the DOT had previously proposed.
In the meantime, requirements that lavatories have assist handles and accessible call buttons will take effect in three years for new deliveries.
Congress, too, appears to be giving flyers with disabilities a close look these days as it moves toward a five-year reauthorization of FAA funding. Accessibility-related measures in the House version of the bill, which was passed in mid-July, include requirements that the DOT develop minimum training standards for workers who assist passengers with wheelchairs and for workers who load wheelchairs into cargo areas. Both measures are responsive to concerns of disability rights advocates.
The Senate FAA reauthorization bill was stalled as Congress went on its August recess. But both those measures were in the bill initially put forward by the Senate Transportation Committee in June. The House bill and the proposed Senate bill would also direct airlines to publish cargo stowage dimensions for wheelchairs on their websites so that flyers can see whether their chair would be especially vulnerable.  
For an industry that pales from an accessibility standpoint compared with bus and train travel, these are important steps. 
Source: Read Full Article