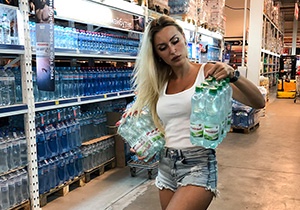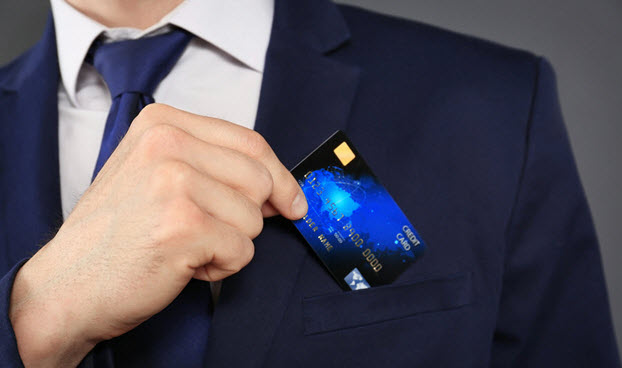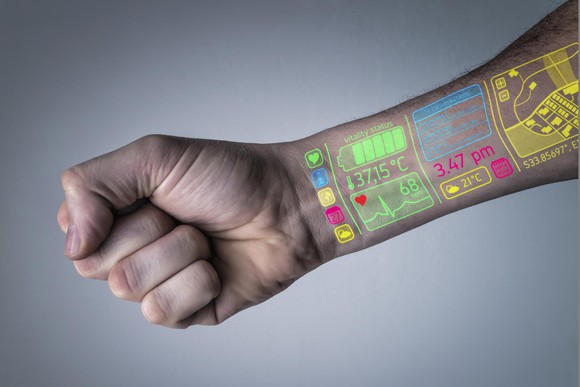 Where to go to get more bang for your buck
In the last 12 months, the world's economies have had a shake-up. The tables have turned for currencies that were once strong against the dollar, and so adventurous Americans today can travel further for less. Got a bucket list trip in mind? Or perhaps you're just in the mood for something a bit different. We've sought out some of the incredible places where, as of September 2019 and compared to 2018, the dollar has grown in strength. Here are some great value destinations for American travelers this year.
Kenya: 2.9% more affordable
A near 3% rise in affordability might not seem like much, but when you're spending thousands on a safari holiday that 3% can make a big difference. Kenya is a wildlife lover's dream – the vast Maasai Mara is teeming with big cats, enormous elephants and towering, elegant giraffes. And so splashing some cash on a safari here is well worth it – especially with the favorable exchange rates today. Expect to pay $150-$250 a day for full-board in lodges, and around $40 to share wildlife drives with other travelers. 
Kenya: 2.9%
Hire a driver and guide and take to the country's national parks, from the Mara in the south to Mount Kenya in the north. Head to Lake Nakuru to see world-climbing lions, and take walking safaris with local tribespeople in the Samburu National Reserve. Even the capital has its own national park, where you'll spot zebra and even giraffes roaming with a backdrop of skyscrapers. 
Check out the best wildlife experiences in the world
Kenya: 2.9%
Kenya is a fantastic beach destination too. There's Diani Beach, south of Mombasa, where white sands are walked by Maasai men in traditional garb selling jewelry and blankets, and cheeky Colobus monkeys bound through the forests behind the seafront. Or the pleasingly laid-back town of Lamu to the north, where the pace of life is so relaxed you'll be forced to slow down. Inspired? We've got a guide to taking the family on safari here.
Canada: 3.1%
At present visitors will get 1.32 Canadian bucks for each US dollar, an increase of 3.1% compared with the same time last year. Cost per day to rent a car starts from $26, while ski passes are around $38. However internal travel can be expensive, especially if you're heading to more remote locations, so most people either pick one area and stick to it, or opt for shorter trips and city breaks such as in Vancouver (pictured). 
These 50 photos will make you fall in love with Canada
Canada: 3.1%
From hiking the Rocky Mountains to remote parts of the Yukon, as well as a firmly established ski scene – Whistler was one of the areas that hosted the 2010 Winter Olympics – Canada was made for adventure. Even in the capital of Ottawa, locals love spending time outside and the city's Winterlude festival (held in February) makes the most of the freezing temperatures with ice sculptures and the Rideau Canal Skateway. 
Canada: 3.1%
Don't forget about the Atlantic Coast. Prince Edward Island (pictured) is making the most of its locally produced food and drink with noted suppliers such as Raspberry Point Oysters and Copper Bottom Brewing attracting serious foodies the world over. And if you need more excuses to book a visit, check out our feature offering 12 beautiful reasons why everyone wants to go to Canada. 
Croatia: 5.7%
Europe has its fair share of idyllic isles and Croatia is well known for having a good number sprinkled just off its Adriatic coastline. And now, with a 5.7% rise in affordability for Americans, there's not been a better time to visit Croatia. Head to the likes of Split, Šibenik and Zadar to catch ferries out to some of the best islands, such as Brač, Lošinj or Korčula, where translucent waters lap pretty shingle beaches and gorgeous seaside towns glow golden at sunset. You'll pay around 500-900 kuna ($75-$135) for a night in a good hotel, and a great meal can set you back as little as $18. 
Croatia: 5.7%
Game of Thrones fans will love Croatia – its capital Dubrovnik starred in the show as King's Landing, the capital of the Seven Kingdoms. It was here that Queen Cersei met her fate with brother and lover Jamie, and where Daenerys lit up the skies with the fiery breath of her dragons. Spend a day walking the city's medieval walls, with fantastic city views to one side and endless ocean vistas to the other, before settling in for an evening of exceptional Croatian food and wine. 
Croatia: 5.7%
Inland, Croatia rivals Italy for gorgeous hilltop towns and excellent wineries. Take to the Istrian Peninsula (or Istria), where the likes of Livade and Motovun have truffle shops galore, gorgeous little B&Bs and pretty bucolic views. For wine, head to Momjan, where you'll find family-run wineries welcoming visitors for tastings of the region's Malvazijas variety. We've got a guide to the Istrian Peninsula's best towns here.
Italy: 5.8%
European countries such as Italy whose currency is the Euro, are a little more wallet-friendly for US travelers than in previous years. In particular the southern island of Sicily, with resorts such as pretty Cefalù (pictured), is less developed than Northern Italy but equally beautiful, with food and accommodation costing less than the mainland. Expect large portions of pasta, seafood and pizza for $11 a go, while wine is ridiculously cheap – $4 will get you a respectable glass of red, made on the island. 
Italy: 5.8%
The countryside of Tuscany is where Italy truly comes into its own: from cozy accommodation at agriturismos (farm stays) to tiny restaurants tucked away in hilltop villages, you're sure to have the chance to sample locally produced treats from truffles to wine. The medieval cities of Florence and Pisa are also in this region, but our top tip is to squeeze in a visit to the often underrated Siena, a UNESCO World Heritage Center.
Italy: 5.8%
Of course Italy's coastal towns are also a big draw. For a dash of glamor and sea-based fun, Portofino (pictured) and the island of Sardinia (further west from Sicily) are top spots for seafood, sunbathing and sailing. 
Check out more of the world's most beautiful small towns here 
Portugal: 5.8%
With the Euro weak against the dollar these days, Europe is ripe for the vacation picking – and we pick Portugal. This small, western European nation has lots to offer Americans, and even more so now your cash is worth 5.8% more here. That means a daily budget of just $90 is needed to cover good hotels and restaurants, with daily car hire starting from $5 a day. The Algarve is Portugal's most famous destination, with wide sandy beaches tickled by blue Atlantic waves. The likes of Tavira, Albufeira and Lagos have excellent resorts, while inland you'll find white-washed towns and villages brimming with fruit trees and historic churches.
Portugal: 5.8%
Lisbon, the capital, is a stunning, hilly city with beautiful neighborhoods, old retro-style trams and gorgeous views out to the ocean. Spend a few days here enjoying its walkable streets, get inspired at the design and fashion museum, MUDE, and climb up to the 11th-century hilltop castle, Castelo de São Jorge, for glorious city vistas. Make it a double city break by heading to Porto, too, where its ramshackle collection of colorful buildings tumble down to the waters of the Douro. Drink port in riverside bars, eat traditional custard tarts and don't miss a stroll around the city's oldest district, the Ribeira.
Portugal: 5.8%
For something completely different, you could take to the waters for your entire trip – a river cruise down the Douro is one of the most relaxing and enjoyable ways to see Portugal. You'll sail past pretty rural villages, watch vineyards pass by as you glide down the river and stop off in medieval towns for sightseeing and sampling of the local food. 
Discover more about Portugal's regions here
Bulgaria: 6%
It's not the most obvious holiday destination in Europe, but Bulgaria offers exceptional value for Americans these days and there really is plenty to keep you busy for a week or two. Good hotels range from $35 to $50 a night, and you can dine out in fancy restaurants for as little as $30 a head. Sunny Beach is one of the most famous destinations in this Balkan country, often cited as one of Europe's most affordable summer vacation destinations. Expect a wide sandy beach, some good hotels and nearby historic towns and cities.  
Bulgaria: 6%
But there's more than sand and sunshine here. Come wintertime, Bulgaria is also an incredibly affordable European ski break. And while it doesn't have the luxury resorts of France or Switzerland, it does have some decent ski slopes and plenty more to do in the snow. February brings Valentine's Day, but also the day of the Patron Saint of Vineyards – St Trifon. It's a perfect excuse to get acquainted with the country's interesting viticulture. Also in February is the Kukeri festival of Pernik – a huge party where locals dress up as fur monsters, decked with horns and fangs and heavy bells, and dance to ward off evil spirits.
Bulgaria: 6%
The UK: 6.1%
The dollar has enjoyed a great year against the pound, and with Britain's currency plummeting in value, there's never been a better time to hop across the pond. Most travelers from the US are likely to land in London, and while the exchange rate is favorable it's still an expensive city to explore. Move out to other dynamic British cities like Bristol, Birmingham – the city where hit TV drama series Peaky Blinders is set – or Liverpool, home of The Beatles, and you'll see your dollars going even further and accommodation will be far cheaper (around $100 a night). 
The UK: 6.1%
Head up north to Scotland for gloriously green landscapes and glassy lochs. The train from London to Edinburgh had a makeover in 2019, so book a sleeper berth and enjoy the romantic luxuries of overnight rail travel, leaving London late at night and arriving in Edinburgh come sunrise. And don't miss a glance at some of Scotland's best beaches – the islands of the Hebrides have some of the finest sands on Earth, and you won't have to fight for space on them either. 
Read more: 66 of the prettiest towns and villages in the UK
The UK: 6.1%
You could strike out into Wales for hiking up Snowdon or across the Brecon Beacons, zip-lining in old quarries and even trampolining in enormous caves. Not to mention the many castles strewn across the country with hundreds of years of history to soak in. Alternatively, embrace the luck of the (Northern) Irish across the water and visit Belfast, where a lively pub scene will keep you busy by night and the Titanic museum continues to compel visitors from across the world. 
Discover more of the world's most historic ships you can visit
Australia: 6.8%
Although Australia is by no means a cheap destination, their dollar has been in decline for the last few years, with 1.48 Australian dollars to every American. It's still fairly cheap and well set up for backpackers, but it can get pricey when it comes to internal flights and food. Best to budget for around $130, with food setting you back around $30, a day. However, it's still a standout destination that offers experiences no other place can… and it's still nearly 7% better value now than last year.
Australia: 6.8%
Australia: 6.8%
South Korea: 8.3%
Exchange your dollars for some Korean won and you'll get 8% more than you would have in October 2018, so what better time to plan a trip to South Korea? A land of modern metropolises, thickly forested mountains, beautiful beaches and intriguing remote villages, this Asian nation is enthralling. Budget $100 a day and you'll get to sleep in good hotels, eat delicious Korean food in decent restaurants and enjoy the country's many cultural attractions. Start in capital Seoul for art and culture galore – don't miss the National Museum of Modern and Contemporary Art, as well as countless small boutique galleries throughout the city. 
South Korea: 8.3%
South Korea: 8.3%
Colombia: 16.6%
As a whole, South America is great for getting more for your dollar, but Colombia is currently really worth adding to your wish list. It's not just that there are 3,478 Colombian pesos to the dollar either, as the county is undergoing a revival of food, art and eco-tourism, yet still remains uncrowded. The average cost for travelers per day is low, at around $29 dollars. Basic accommodation can start around $12 a day, while food can be around $8 a day. Tours in cities are a little more costly, so expect to spend $40 for a good quality half-day tour.
Colombia: 16.6%
Colombia: 16.6%
Uzbekistan: 16.7%
Uzbekistan: 16.7%
Uzbekistan: 16.7%
Argentina: 39%
Unfortunately for Argentina, the peso had a major devaluation in 2015, from which it has never really recovered. You'll now get 57 Argentinian pesos for every dollar, which is 39% more than last year (And last year saw a 115% rise on 2016!). The government has made amendments to attract more tourists to help boost the economy. They've suspended the $160 reciprocity visa fee, and you can get a refund for value-added tax on hotels. Three-star hotels are around $75 upwards per night, while an average meal comes in around $10 per person.
Argentina: 39%
Buenos Aires is the most common starting point for newbies to Argentina, and the exchange rate means beautiful wine and steak for less. You can immerse yourself in the history of the tango, tour around the National Congress building and Teatro Colón and, if you're in the city on a Sunday, hunt for antiques at the Feria de San Pedro Telmo market. 
Read more: You won't believe these 60 places are in America
Argentina: 39%
Outside Buenos Aires, explore the vast contrasts the country has to offer. Hikes in Patagonia (pictured), the Iguazu Falls and the warm, temperate lowlands that comprise the Pampas region with its rolling fields, are just some of the highlights.
Source: Read Full Article