British Airways is permanently cutting 13 long-haul flight routes from its summer 2021 schedule.
After a difficult year in which the pandemic and accompanying travel restrictions has grounded planes worldwide, BA is also suspending flights to Sydney, Bangkok and San Jose until October 2021.
"We are sorry that, like other airlines, due to the current coronavirus pandemic and global travel restrictions we are operating a reduced and dynamic schedule," the UK flag carrier said in a statement.
"We will be in touch with any customers whose flights are affected and advise customers to check ba.com for the latest flight information."
Read more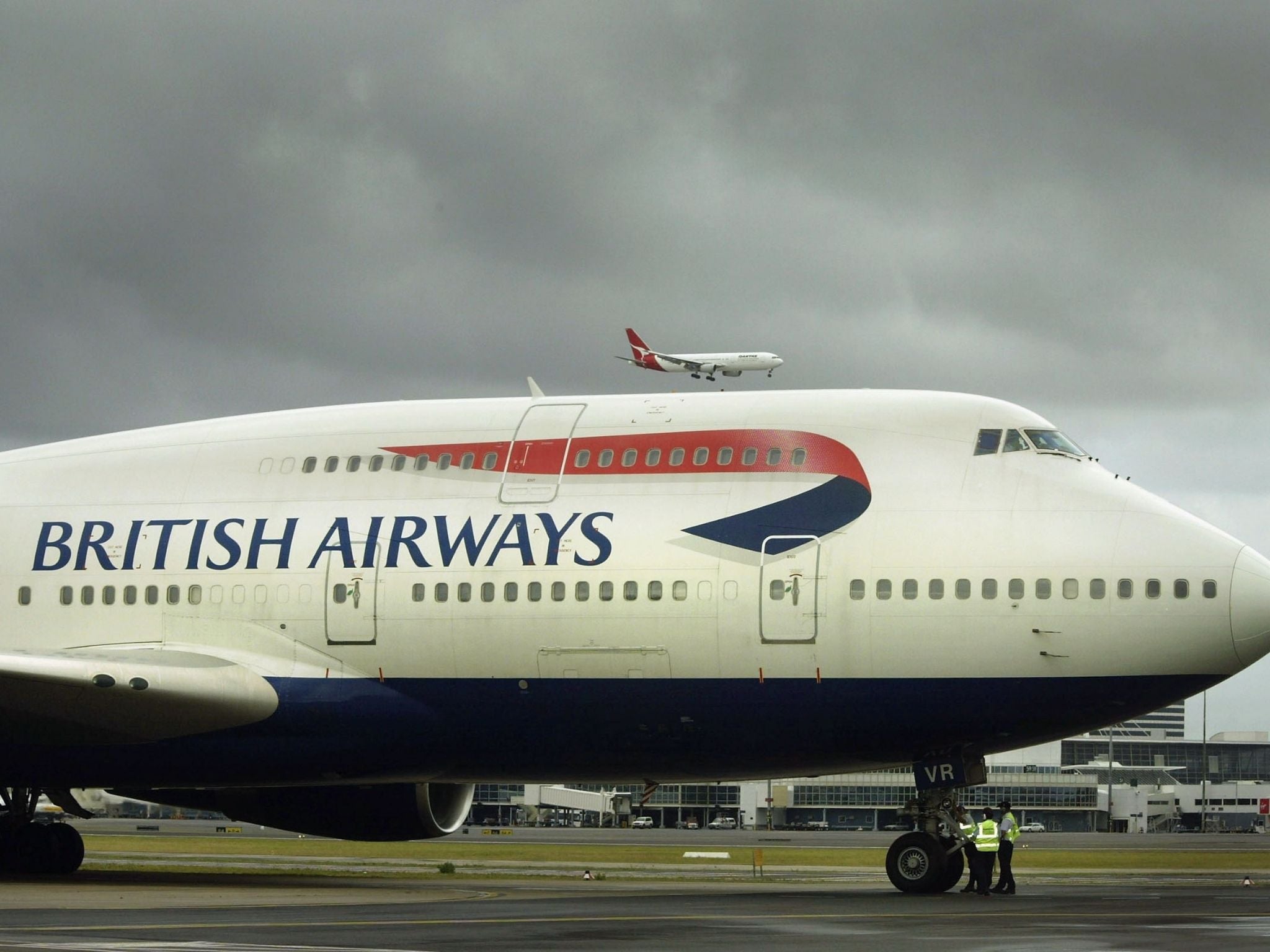 From the end of March, the start of the summer season, BA will no longer serve Charleston or Pittsburgh in the US, Calgary in Canada, Durban in South Africa, Dammam in Saudi Arabia or Abu Dhabi.
Also culled from the summer schedule are: Lima, Peru; Muscat, Oman; Kuala Lumpur, Malaysia; Osaka, Japan; and Seoul, South Korea.
Beginning 24 April, flights to the Seychelles will be axed, along with services to Jeddah in Saudi Arabia. However, a "short ad hoc" service to the latter will continue during Hajj, the annual Islamic pilgrimage to Mecca, which takes place 17-22 July.
INDY/
GO Weekly Newsletter
TIME TO TRAVEL!
Read our full mailing list consent terms here
INDY/
GO Weekly Newsletter
TIME TO TRAVEL!
Read our full mailing list consent terms here
Flights to Bangkok and Sydney are to be suspended between late March and 30 October, while the San Jose route is off from 17 April until autumn next year.
It follows the news that EU rules dictating that airlines must operate a certain percentage of flights or risk losing their airport slots are likely to come back into force next year.
The regulations, which stipulate that if less than 80 per cent of slots are used a carrier must forfeit some to rival airlines, were temporarily suspended during the pandemic.
It followed many airlines being forced to operate "ghost" flights – services with few or no passengers – simply to keep hold of their slots.
Aviation sources told the news organisation that major airlines are "not happy" with the EU's proposed rule that they must use 40 per cent of slots, which could be introduced in spring 2021.
Although this is lower than the threshold of 50 per cent advised by airline trade association Iata, it doesn't factor in another key demand that airlines have been pushing for: that they can temporarily return slots, and need only to operate half of the slots they've held onto.
Source: Read Full Article