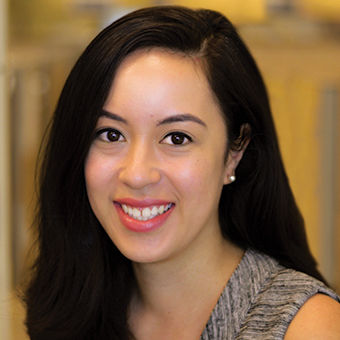 Romance is alive and well at the Dreams Macao Beach Punta Cana in the Dominican Republic, which currently hosts more weddings than there are days in the year.
During a recent tour of the all-inclusive resort, sales manager Wenny Sanchez told me that the resort does around 385 weddings annually, frequently holding more than one ceremony per day.
In fact, during a three-night stay at the resort, which I visited as part of AMResorts' Amazing Agent Celebration event in early December, I stumbled upon three separate beachfront wedding ceremonies. Two of the three were held on the same stretch of beach on the same day, at slightly staggered times. 
But the Dreams Macao Beach Punta Cana is far from an outlier when it comes to doing a brisk wedding business. During a presentation held as part of the Amazing Agent Celebration program, an AMResorts representative told advisors that sister resort Dreams Onyx Punta Cana is hosting around 400 weddings a year. 
By now most resorts and travel advisors have worked through the extensive backlog of weddings that had to be rescheduled or postponed due to the pandemic as well as the many "sequel wedding" celebrations that served as follow-ups to Covid-era courthouse weddings and other more scaled-down, socially distanced affairs. 
In the wake of that backlog, however, is an off-the-charts level of demand for destination weddings.
During a panel discussion, Kim Goldstein, president of Virginia-based Journeys Travel, told Amazing Agent Celebration attendees that today's biggest trend on the destination wedding front is simply the fact that "it's exploding."
"The amount of destination wedding requests coming in is crazy," Goldstein said. "The groups are bigger, they all want to travel together and our groups are booking out over 80% to 85% of the room block that we're securing, which is pretty impressive." In other words, more guests than ever are RSVPing yes.
Likewise, Laurie Keith, a wedding and honeymoon specialist and owner of Ontario-based Romantic Planet Vacations, told me that when she founded her romance travel-focused agency in 2004, destination weddings accounted for just around 4% of the total wedding market in Canada. This year, she estimates that that share hovers at around 20%.
And much like the broader all-inclusive sector, destination weddings at all-inclusive resorts are becoming more popular — and more sophisticated.
But while tried-and-true all-inclusives in Mexico and the Caribbean remain top picks for many of Keith's wedding clients, a growing number of couples are seeking all-inclusives a bit farther off the beaten path.
"We have wedding couples who kind of want to trump their friends," Keith said. "They've already been invited to friends' weddings in Mexico or the Dominican Republic multiple times. They're like, 'OK, I'm not going to do the same thing,' so they're looking for more unique destinations."
As Hyatt's AMResorts portfolio and other all-inclusive brands familiar to North American travelers make further inroads into Europe, Keith sees an opportunity to bring more destination weddings to markets like Spain and Greece. 
AMResorts has a presence in both destinations, with a pair of properties in Greece and more than 40 across Spain. In 2024, the company will debut a Portugal property, the Dreams Madeira Resort Spa & Marina, and has also announced a foray into Bulgaria, where it plans to plant five flags over the next two years.
Does that mean that Bulgaria could one day be an all-inclusive, destination wedding hot spot for North American couples? Maybe, but a lot will continue to hinge on how easy it is for friends and family to fly in for the festivities.
"It's really about how much direct airlift there is," said Keith. "There are a lot of direct flights to [other parts of] Europe, but with Bulgaria, I'm not sure how strong that airlift is. But if we're talking countries like France, Italy, Greece, Spain, then absolutely." 
Source: Read Full Article