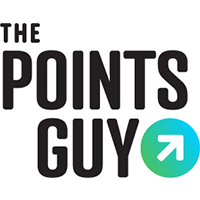 Editor's note: This post has been updated with new information. The original was published on July 6, 2020.
As the travel industry reopens following COVID-19 shutdowns, TPG suggests that you talk to your doctor, follow health officials' guidance and research local travel restrictions before booking that next trip. We will be here to help you prepare, whether it is next month or next year.
In early July, the Bahamas Ministry of Tourism & Aviation unveiled a five-phase plan to reopen the country to international travelers.
After a brief surge in cases, the country made up of 700 islands and cays is once again open to international visitors and U.S. residents — with a simplified entry process that I recently experienced firsthand.
For more TPG news delivered each morning to your inbox, sign up for our daily newsletter.
When will the Bahamas reopen?
The Bahamas is now open to international tourists once again.
Which hotels are reopening?
Many properties in Nassau have once again reopened and are welcoming guests from all countries. Some of the reopened resorts include the famous Atlantis, Paradise Island, The Ocean Club, a Four Seasons resort, the Baha Mar complex and more.
All of these resorts have flexible cancellation policies, so you can book with peace of mind, knowing you'll receive a full refund or future credit if plans don't proceed accordingly.
Related: U.S. Virgin Islands reopening
What to expect on arrival
All incoming travelers are required to take a COVID-19 RT PCR nasal swab five days prior to arrival. Armed with your negative results, you'll then apply for a Bahamas Health Travel Visa at travel.gov.bs.
The only exception to the test requirement is for children age 10 and under.
You'll need to purchase mandatory health insurance after the visa is approved, at the following rates, effective Jan. 8, 2021:
$40 – Visitors staying up to four nights and five days.
$40 – Citizens and returning residents.
$60 – Visitors staying more than four nights.
Free – Children 10 years and under.
Upon arrival, you'll need to comply with local protocols including temperature checks at airports and seaports. Social distancing will also be enforced and you must wear a mask in the terminal, during security checks, customer screenings and baggage claim.
You'll also need to submit a daily health questionnaire online each morning for symptom tracking purposes.
If you're staying for five days or longer, you'll need to take a COVID-19 rapid antigen test on the fifth day, which is included in the COVID insurance policy. Any visitors departing on or before five days will not be required to obtain this test.
The rapid tests will yield results in 60 minutes or less with results being provided electronically via text message and email. Hotels will be required to provide relevant information on the testing arrangements, and some will even facilitate the test in the hotel itself.
Guests traveling to the Bahamas will be able to leave their resorts to go on excursions and shopping trips – with some precautions. In order to adhere to social distancing rules, there will be limits on the number of customers allowed in stores and touching of merchandise is highly discouraged unless you're ready to purchase.
When it comes to excursions, travelers are encouraged to bring their own gear while tour operators will be required to cut capacity and clean everything on a set schedule.
Related: A country-by-country reopening guide to the Caribbean
My experience visiting the Bahamas
I recently visited The Ocean Club, a Four Seasons resort on Paradise Island. Prior to travel, I went to New York University's Langone hospital to receive a PCR test.
Armed with my negative result, I then filled out the travel health visa form on the country's website. I first needed to create a profile, which included personal details like my birthday, sex and passport information. Once finished, I was prompted to create a trip.
I entered all the flight and hotel details, as well as my negative PCR result.
And then I waited. About 26 hours later, I received an automated email notifying me that my visa was approved and it was time to purchase health insurance. (The Bahamas promises a 48-hour turnaround on reviewing visa applications.) I quickly logged back into the system, paid the health insurance fee and printed my visa.
When I checked into my United flight at Newark two days later, I was asked for a copy of my visa and negative PCR test. Moments later, I had a boarding pass in hand.
When landing in Nassau, arriving passengers were corraled (at a six-foot distance) to complete a temperature check, before clearing immigration.
Once my passport was stamped, it was time to head to customs and get on my way to the resort.
All in all, the pre-travel screening process was seamless, if not a bit stressful with the promised 48-hour turnaround. Fortunately, the contact center (242-502-0829) was quite helpful and reassured me that my visa would be processed at least a full day before my scheduled flight departure.
Once at The Ocean Club, COVID precautions were taken seriously as part of the chain's Lead with Care program. Mask wearing was enforced and guests were required to complete a daily temperature check at breakfast. Additionally, every staff member gets tested once a week for the coronavirus.
Each morning I woke up to an automated email from the travel compliance unit with a link to the daily, five-question symptom tracker survey, which took no more than three minutes to complete.
Departing the islands was a breeze — my visa wasn't checked and I was through security and immigration in no time.
Bottom line
The Bahamas is among a shortlist of countries reopen to U.S. residents.
Whether you should travel right now is a personal decision. We advise our readers to heed the advice of health organizations to determine whether it is in fact safe to travel again.
Featured photo by Pola Damonte via Getty Images/Getty Images.
SPONSORED: With states reopening, enjoying a meal from a restaurant no longer just means curbside pickup.
And when you do spend on dining, you should use a credit card that will maximize your rewards and potentially even score special discounts. Thanks to temporary card bonuses and changes due to coronavirus, you may even be able to score a meal at your favorite restaurant for free. 
These are the best credit cards for dining out, taking out, and ordering in to maximize every meal purchase.
—
Editorial Disclaimer: Opinions expressed here are the author's alone, not those of any bank, credit card issuer, airlines or hotel chain, and have not been reviewed, approved or otherwise endorsed by any of these entities.
Source: Read Full Article