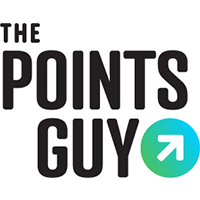 Load Error
British Airways has extended the expiration dates of all valid Companion Vouchers and Gold Upgrade Vouchers yet again. This time around, BA has extended the vouchers by an additional six months as passengers delay travel due to the continued coronavirus pandemic. The airline confirmed to TPG that all Companion Vouchers and Gold Upgrade Vouchers with an expiration date before Dec. 31, 2021, have been extended by a further six months.
Sign up for the free daily TPG newsletter for more airline news!
Executive Club customers can check their accounts where the expiration date for all valid Companion Vouchers and Gold Upgrade Vouchers will be changed to a date six calendar months later, allowing passengers with no immediate travel plans more time to use them.
If you have not yet earned your annual Companion Voucher, but do so before Dec. 31, 2021, your new Voucher will also have an additional six months added to its expiration date.
This is also great news for anyone who has a British Airways Visa Signature® Card — Travel Together Tickets are included in this extension.
You can earn a Travel Together Ticket by spending $30,000 each year, but right now you can earn two in your first year through the card's current sign-up bonus. New cardmembers can earn 50,000 miles after spending $3,000 in the first three months of account opening, plus a Travel Together Ticket after spending $20,000 within the first year of account opening. Typically, you have 24 months to use these companion vouchers, but this extension will give you a total of 30 months (two and a half years) to take advantage of your Travel Together Tickets from the time you earned them.
Video: What to know about travel insurance, cancellations and refunds (NBC News)
US, China and UAE take big steps in space race to Mars

NBC News


Impeachment managers complete presentation of evidence against Trump

NBC News


ISIS 'Beatles' face justice in America for deaths of US hostages

NBC News


Chinese New Year festivities kick off under shadow of coronavirus

NBC News


Federal government to deliver Covid vaccine doses to 'select' pharmacies across U.S.

NBC News


Aerial and ground footage shows extent of deadly pileup on Texas interstate

NBC News


'So much for backing the blue': Cicilline shows video of rioters targeting law enforcement

NBC News


Head of Tokyo Olympics criticized for comments seen as sexist

NBC News


Chicago reaches tentative deal to reopen public schools

NBC News


Trump's United Arab Emirates deal betrays the Palestinians

NBC News


Rep. Clark: 'We are at this place with impeachment … to protect our democracy'

NBC News


Lt. Gov. Fetterman expected to run for U.S. Senate in Pennsylvania

NBC News


August: Police disperse thousands of protesters in Berlin

NBC News


House impeachment team previews its arguments, says Trump 'primed' supporters

NBC News


Study shows AstraZeneca Covid vaccine may lower transmission

NBC News


South African Covid variant reported in second U.S. state

NBC News


US, China and UAE take big steps in space race to Mars
Three spacecraft are now starting to arrive on Mars, including one from NASA and two others from China and the United Arab Emirates. NBC's Tom Costello reports for TODAY on the latest developments in the race to the red planet.


NBC News



Impeachment managers complete presentation of evidence against Trump
Donald Trump's legal team begins their case Friday in the former president's impeachment trial after Democrats closed their case with an emotional plea for accountability. NBC chief White House correspondent Kristen Welker reports for TODAY.


NBC News



ISIS 'Beatles' face justice in America for deaths of US hostages
Two suspected ISIS militants known as "the Beatles" for their British accents are in U.S. federal court to face charges for their alleged roles in the murders of American hostages. NBC chief foreign correspondent Richard Engel reports for TODAY.


NBC News

Related: Check out these new offers on the British Airways, Iberia and Aer Lingus cards
If you wish to cancel an existing Companion Voucher booking given the new, extended expiration date, you can do this online in your Executive Club account. You will receive the Voucher, Avios and most fees, charges and taxes back when you cancel, to use at a later date.
Remember, you must book and travel before the expiration date of your Companion Voucher.
Monday's announcement marks the third time that British Airways has extended its Companion Vouchers. It first extended them in  March 2020 at the onset of the pandemic, followed by a six-month extension in October 2020.
Ultimately, it's great to see British Airways continue to extend its valuable perks, given the ongoing lockdown and travel restrictions in the U.K., rendering travel illegal. At this time, it remains unclear if the airline will also extend status for members, though it is likely.
Featured image by Ben Smithson / The Points Guy
SPONSORED: With states reopening, enjoying a meal from a restaurant no longer just means curbside pickup.
And when you do spend on dining, you should use a credit card that will maximize your rewards and potentially even score special discounts. Thanks to temporary card bonuses and changes due to coronavirus, you may even be able to score a meal at your favorite restaurant for free. 
These are the best credit cards for dining out, taking out, and ordering in to maximize every meal purchase.
—
Editorial Disclaimer: Opinions expressed here are the author's alone, not those of any bank, credit card issuer, airlines or hotel chain, and have not been reviewed, approved or otherwise endorsed by any of these entities.
Source: Read Full Article