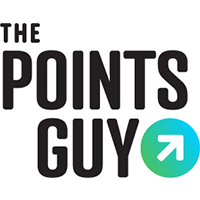 The World of Hyatt is a fan favorite among award travelers thanks to its well-priced award chart (which will see some changes in July 2021) and ease with which you can earn points. However, the World of Hyatt loyalty program also offers some very valuable elite status benefits.
Aside from making it significantly easier to qualify for status in 2021, one area where Hyatt is much more generous than its competition is with upgrade certificates — both to posh suites and club-level rooms. Today we'll take a look at the ins and outs of Hyatt upgrades, including the different types you can earn and when to use them.
For more TPG news, deals and points and miles tips delivered each morning to your inbox, subscribe to our daily newsletter.
Types of upgrade certificates
Hyatt differentiates its upgrade certificates by eligible room types, meaning that club upgrades and suite upgrades are treated separately. In addition, while these are partly tied to World of Hyatt elite status, they've been based on reaching certain milestones since 2019.
You'll earn your first two club upgrades at 20 nights or 35,000 base points ($7,000 in spending) and another two at 30 nights or 50,000 points ($10,000 in spending). In normal times, Explorist status typically requires 30 nights or 50,000 base points a year, so at a minimum, Exploriststs usually get at least four of these certificates annually. This benefit can be especially valuable at properties with well-stocked club lounges, as Hyatt Explorist elites are not normally eligible for complimentary upgrades to club rooms.
Then, you'll earn two suite upgrades at 50 elite-qualifying nights or 80,000 base points ($16,000 in spending) plus another two at 60 nights or 100,000 base points ($20,000 in spending). This is the point where you'd normally qualify for Globalist status, though Hyatt offers additional incentives for surpassing this amount. You'll earn another suite upgrade for every 10 additional nights, up to 100 nights in total.
Finally, World of Hyatt Lifetime Globalist members receive four suite upgrade awards per year — no matter how many elite-qualifying nights they complete.
Note that although Hyatt slashed elite status requirements by 50% for the 2021 qualification year, it didn't adjust the requirements for these milestone rewards. So, this year, qualifying for Explorist or Globalist status will not (on its own) earn you the full number of upgrade certificates you'd get in a typical year.
Related: Hyatt makes it easier to earn elite status in 2021 and extends lucrative promotions
Remember too that holders of The World of Hyatt Credit Card will enjoy five elite-night credits every year, and they'll also be able to earn another two for every $5,000 they spend on the card. And with legacy Hyatt cardholders being converted to the new version as of Jan. 11, 2021, this is a simple way to progress toward the above upgrade certificates without actual Hyatt stays.
Everything else about these awards, other than which room they upgrade you to, is identical:
Each one is valid for a single stay of up to 7 nights.
The upgrades will automatically appear in your Hyatt account after you earn them.
Each one expires 14 months after the end of the year in which it was earned and must be attached to a stay that is completed before its expiration date. (Unused awards with expiration dates between March 1 and Dec. 31, 2020 have been extended to Dec. 31, 2021.)
When applied, they confirm you into an upgraded room immediately.
These upgrades can only book you into a regular club level room or standard suite, as designated by the property, meaning you aren't going to end up in a two-story penthouse suite this way.
In addition, club upgrades are (naturally) only available at properties that have club-level rooms. Suite upgrades, meanwhile, are subject to the same list of excluded properties as regular suite awards:
"No Suite Free Night Award is valid at Park Hyatt Maldives Hadahaa, Park Hyatt Sydney, Andaz Tokyo Toranomon Hills, Hyatt Regency Kyoto, Hyatt Regency Wichita, Hyatt Paris Madeleine, Hyatt Herald Square New York, Hyatt Key West Resort and Spa, Hyatt City of Dreams Manila, Hyatt Centric South Beach Miami, Spirit Ridge at NK'MIP Resort, Hyatt Rosemont, Hyatt Regency Suites Atlanta Northwest, Hyatt Regency Lisle near Naperville, Hyatt Regency John Wayne Airport Newport Beach, Thompson Seattle, Chicago Athletic Association, The Talbott, Hotel Revival Baltimore, Hotel Avatar, Hotel del Sol, Waterfront Hotel, Park South, The Laurel Inn, Hotel Kabuki, Alila Manggis, Studios at Alila Sminyak, Alila Villas Uluwatu, Ventana Campground, or Destination Residences, Caption by Hyatt, or Hyatt Place hotels or resorts."
The last caveat deals with how you book your stay. You must pay for the room in cash, redeem points for an award stay or book a Points + Cash reservation in order to use these upgrades. Other types of free-night awards (including those from The World of Hyatt Credit Card) aren't eligible.
Video: 8 U.S. Wellness Retreats That Offer Incredible Spas, Outdoor Activities, Meditation Experi (Travel + Leisure)
Olay Wants to Help Science Teachers With This Epic Skincare-Themed Experiment

Travel + Leisure


Delta CEO Confident There Is a 'Turning Point' for Travel This Year

Travel + Leisure


These Beautiful Lego Flower Bouquet and Bonsai Tree Sets Are Perfect for People Who Always

Travel + Leisure


This 'Queen's Gambit'-Inspired Hotel Room in Kentucky Will Make You Feel Like You're in th

Travel + Leisure


Southwest's Latest Sale Has Fares As Low As $29

Travel + Leisure


JetBlue Launches Winter Sale With One-Way Fares From $59

Travel + Leisure


This Luxurious Train Journey Through Scotland Comes With an Onboard Spa, Whisky Tastings,

Travel + Leisure


This Airline Was Just Ranked Safest Airline in the World for 2021

Travel + Leisure


New Strain of Coronavirus Found in UK Discovered in New York

Travel + Leisure


How to Plan a Family Adventure Vacation None of You Will Ever Forget

Travel + Leisure


England, Scotland Entering Lockdown Again Due to Rise in COVID-19 Cases

Travel + Leisure


5 Really Good Things That Happened in the Travel World in 2020

Travel + Leisure


You Can Visit Every National Park for Free on These 6 Days in 2021

Travel + Leisure


A Truly Wild Immersive Art Experience Is Opening in Miami This Year

Travel + Leisure


This Is Why the Sky Turns Red, Orange, and Pink at Sunset

Travel + Leisure


Canada to Require Negative COVID-19 Tests for All People Entering

Travel + Leisure


Olay Wants to Help Science Teachers With This Epic Skincare-Themed Experiment
Nominate a teacher for their chance to win a science-lesson-in-a-box.


Travel + Leisure



Delta CEO Confident There Is a 'Turning Point' for Travel This Year
Ed Bastian detailed what 2021 may look like in a published memo to employees.


Travel + Leisure



These Beautiful Lego Flower Bouquet and Bonsai Tree Sets Are Perfect for People Who Always
The kits are also a great way to relax and unwind this year.


Travel + Leisure

Related: Your guide to the World of Hyatt award chart
How to use Hyatt upgrade certificates
Unlike booking upgraded rooms with points, unfortunately, the only way to use Hyatt's club and suite upgrade certificates is to contact World of Hyatt customer service. As noted above, you must have an existing reservation with an eligible rate (paid, award or Points + Cash) before you can even think about using them. It's also a good idea to search for rooms at the property where you're hoping to use the certificates, as that can give you a good idea of availability.
For example, let's say you wanted to take a trip to the Grand Hyatt Berlin. This is a property with both a club lounge and standard suites, so you could use either Club Upgrade Awards or Suite Upgrade Awards to confirm a better room right after booking. However, the hotel must have rooms available at each level. The club room question is easy, as you'd be looking for a standard room with club access:
For suites, you'll want to find the phrase "This is a standard suite" in the room description. At this particular property, there are two options: the Grand Suite and the Grand Suite View.
Note, not all properties list this in the room descriptions. If that's the case, toggle your search to show the points rates and see which rooms are listed under the "Standard Suite Free Night" tab. Alternatively, you can contact World of Hyatt and ask.
If you're looking to use a suite upgrade (or even redeem points for a standard suite), you should be able to select either one of these rooms. However, if they weren't available and the only suites listed for your dates include "This is a premium suite" in the description, you're out of luck for your certificate.
Related: You can now book Hyatt suites with points online and save big
Once you've confirmed availability and your preferred room type, call customer service at 1-800-544-9288 or direct message Hyatt over social media. Have your confirmation number and World of Hyatt account number handy, as the agent will need both of those to confirm your upgrade. You should then receive an updated confirmation email showing that you're confirmed in a suite.
Remember, these need to be attached to a reservation with a checkout date on or before their expiration dates. If you earn these anytime in 2021, they'll be valid through the end of February 2023, so you should have plenty of time to put them to good use.
Maximizing your upgrades
As noted above, Hyatt is incredibly generous with these certificates, as a one-night stay is treated the same as a week-long trip for the purpose of its upgrades. This is in stark contrast to a program like Marriott Bonvoy which requires top-tier Platinum and Titanium elites to redeem one Suite Night Award for each night of your stay. Obviously, this means you should try and save your upgrades for the longest stays you have. While you might not take four week-long trips in a year to get a full 28 nights in a club room or suite, a short overnight or weekend getaway may not be the best time to burn your hard-earned awards.
Another good strategy — especially for the club level upgrades — is to save them for when you're traveling with family or friends. Free breakfast, drinks and hors d'oeuvres, and even the extra space of a suite is a lot more valuable when you have another guest (or two or three) with which to share it. Especially if you're already booking plane tickets for multiple people, this is a great way to squeeze even more value out of your hotel stay.
Related: How to get free hotel breakfast
Last but not least, you should try and combine this with other benefits such as the fourth night free on the Citi Prestige® Card or luxury hotel programs like Amex Fine Hotels & Resorts with The Platinum Card® from American Express. Reservations made through these booking channels should be eligible for upgrade certificates, and this ties into the general idea that you should also save upgrades for use at more luxurious properties. A suite at the Park Hyatt New York is likely a much more memorable experience than a suite at an airport hotel and will give you a better value — both on paper and in real life.
The information for the Citi Prestige card has been collected independently by The Points Guy. The card details on this page have not been reviewed or provided by the card issuer.
Related: The best hotel credit cards
Bottom line
Hyatt makes it relatively easy to qualify for mid- and top-tier elite status in the World of Hyatt program through organic stays and spending on cobranded Hyatt credit cards. If you find yourself coming into some well-deserved Hyatt upgrade certificates this year, make sure to use these tips to maximize your value.
Ethan Steinberg contributed to this story.
Screenshots courtesy of Hyatt.
Featured photo courtesy of Park Hyatt New York Sky Suite.
SPONSORED: With states reopening, enjoying a meal from a restaurant no longer just means curbside pickup.
And when you do spend on dining, you should use a credit card that will maximize your rewards and potentially even score special discounts. Thanks to temporary card bonuses and changes due to coronavirus, you may even be able to score a meal at your favorite restaurant for free. 
These are the best credit cards for dining out, taking out, and ordering in to maximize every meal purchase.
—
Editorial Disclaimer: Opinions expressed here are the author's alone, not those of any bank, credit card issuer, airlines or hotel chain, and have not been reviewed, approved or otherwise endorsed by any of these entities.
Source: Read Full Article