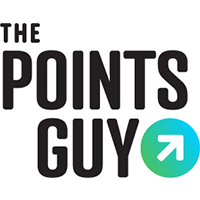 Editor's note: This post has been updated with additional information. 
Clifftop towns that cascade down the mountains, azure water that sparkles in the sun, Aperol Spritzes on the beach and some of Italy's most luxurious — and pricey — hotels. It's no wonder the Amalfi Coast is one of the world's most alluring destinations on Earth. What was a collection of humble fishing villages until the 1950s has become an international symbol of glamor, the epitome of la dolce vita.
So, how do you plan a trip to this glitzy destination without breaking the bank? And which hotels, restaurants and experiences are actually worth splurging on? Read on to find out.
Getting There
The closest airport is Naples International Airport (NAP) and from there you can take a ferry, train or car to the coast. In 2019, United launched seasonal direct flights from Newark Liberty International (EWR) to Naples International (NAP). Award flights are available from 33,000 miles each way. Delta has some award flight availability for upwards of 93,000 points round trip, but you'll have to make at least one stopover in Rome. Other mileage redemption options include Air Canada's Aeroplan, American Airlines AAdvantage and Iberia Avios.
From Naples, the absolute best way to get to the coast is by private car transfer, but that'll cost you between €100 and €120 ($112 to $135) each way. The cheapest way to get to Sorrento — the gateway to the Amalfi Coast — is to take the Circumvesuviana train, but it's also the least comfortable way to go. A good alternative is to take the ferry from the port of Napoli to Sorrento, which will cost a much more reasonable €13.20 ($14.83) one way. Renting a car is another option, but be aware that the sharply curving, narrow coastal roads are not the easiest to navigate — and drivers from this part of Italy are notoriously bad.
Also keep in mind that when you go — and how far in advance you book — will affect the price of flights and hotels. Summer is high season on the Amalfi Coast, so you can expect flights and hotels to be most expensive then. Most hotels close for the winter, usually from the end of October until Easter. Your best bet for reasonably priced hotels and flights is to go in the spring or fall. According to Skyscanner, the best time to book a flight to Italy is 12 weeks out.
Where to Stay
Though the Amalfi Coast is known for having some of Italy's glitziest hotels, you can find budget options for less than $50 per night by searching OTAs like Booking.com. Unfortunately, points-based hotels are extremely limited. Marriott only has one hotel in Naples and Hilton has just one hotel in Sorrento.
However, it might be worth becoming a member of the Leading Hotels of the World's Leaders Club if you want a truly extraordinary stay in this part of the world. Several of the Amalfi Coast's most storied and glamorous hotels — including Le Sirenuse in Positano, Palazzo Avino in Ravello, Hotel Santa Caterina in Amalfi and the Grand Hotel Excelsior Vittoria in Sorrento — are LHW members.
If your budget allows it, you could spend a few nights in an Airbnb or low-cost hotel and then splurge on a night or two at one of those properties, which are truly the crème de la crème of the Amalfi Coast. Going during the shoulder season will also help you save on rates at these hotels, which can double or triple during the high season.
Where to Eat and Drink
Another way to soak up some of the glamor of the area's most gorgeous hotels without splurging on a room is to stop by for drinks or a meal. At the al fresco Franco's Bar at Le Sirenuse, an Aperol Spritz will set you back €12 ($13) — a pittance compared to the nightly room rates, which can run you €1,632 ($1,830) per night.
The Michelin-starred Rossellini's Restaurant at Palazzo Avino is one of the best places on the coast for fine dining. A tasting menu dinner there will cost between €150 and €180 ($168 to $202), which isn't cheap but is a lot less than paying upwards of €770 ($864) for a room. Here, waiters donning white jackets glide around the restaurant depositing artful dishes like Mediterranean lobster alla catalana and saffron risotto. If you like fine wines, ask the sommelier for a tour of the hotel's wine cellar and he or she will certainly oblige.
Of course, there are plenty of moderately priced restaurants, like Ristorante Da Costantino in Positano and Kasai in Praiano, which serves delicious food in a charmingly rustic environment.
For a quick espresso and a pastry, stop by the historic Pasticceria Pansa in Amalfi. And remember, if you want to save your hard-earned cash, drink your espresso standing up at the bar like the Italians do. Normally, an espresso costs €1 to €2 ($1.12 to $2.24) at the bar, but the price spikes if you sit and get table service. The same goes if you want to grab a panino at lunchtime. Many bars and cafés offer premade panini that they'll heat up for you to take out or eat at the bar.
Featured photo by Sandra Fernandes / Unsplash
SPONSORED: With states reopening, enjoying a meal from a restaurant no longer just means curbside pickup.
And when you do spend on dining, you should use a credit card that will maximize your rewards and potentially even score special discounts. Thanks to temporary card bonuses and changes due to coronavirus, you may even be able to score a meal at your favorite restaurant for free. 
These are the best credit cards for dining out, taking out, and ordering in to maximize every meal purchase.
—
Editorial Disclaimer: Opinions expressed here are the author's alone, not those of any bank, credit card issuer, airlines or hotel chain, and have not been reviewed, approved or otherwise endorsed by any of these entities.
Source: Read Full Article