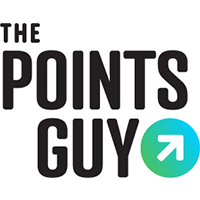 At Pueblo Bonito Pacifica Golf & Spa Resort, an adults-only all-inclusive near downtown Cabo San Lucas, Mexico, COVID-19 prevention almost looks like something out of a science fiction flick.
Staff members and guests are required to wear masks in public areas, of course, and the resort collection has peppered its properties with social distancing markers. But that's just where the preventative measures start.
Terry Ward, a Tampa-based writer and TPG contributor, stayed at Pueblo Bonito Pacifica in early December, and experienced the property's Bio Armor Zone guest sanitation cabins, which are stationed like sentinels around the resort complex anywhere you might enter an indoor space.
"It looks kind of like a [glass] telephone booth," she said, describing the booth to me on the phone.
Upon arrival, Ward said, guests must part with their bags, which are sent through a separate external sanitation system. And then guests, too, are disinfected.
Inside the sanitation booth, which you must use every time you enter the property — not just at check-in — your temperature is taken using your thumb. And then, Ward said, "an electronic voice tells you to turn around … [and] it sprays this fine, odorless mist."
After you spin around twice, the light turns green and you can exit the booth.
For more TPG news delivered each morning to your inbox, sign up for our daily newsletter.
Sanitation booths, like the ones Ward experienced during her trip to Mexico, can be seen in action on Instagram. And they're just one of the flashy, almost theatrical products travelers might experience during the pandemic. (Hello, Naomi Campbell in a hazmat suit.)
So, what's the benefit to walking through a sanitation booth before your next hotel stay?
Kumi Smith, assistant professor of epidemiology and community health at the University of Minnesota in Minneapolis, says it has "a whiff of security theater since the microorganism that we should be concerned about [SARS-CoV-2, the virus that causes COVID-19] colonizes our nasopharyngeal passages, not our skin."
Once the coronavirus enters your body, explained Yohann White, a travel health specialist and immunologist based in Kingston, Jamaica, "it's going to run its course."
Decontaminating surfaces is a start, of course, and sanitation cabins can help with that.
But if you've already contracted the virus, "no [ultraviolet] light, no washing … nothing you can do superficially will hasten the clearance of the virus" beyond in-hospital care, he explained.
If a traveler has already fallen ill with COVID-19, these sanitation booths aren't going to suddenly cure them.
In recent years, hotels and airlines have turned to germ-zapping robots, self-cleaning rooms, electrostatic disinfectant sprayers and high-tech ultraviolet cleaning machines to keep travelers safe — and, more importantly, to make travelers feel safe. As you can imagine, that's been kicked into overdrive during the pandemic, with travel providers scrambling to improve cleanliness standards and demonstrate that commitment to customers.
Appearances are important as the industry looks to rebuild confidence with travelers, who want to trust that, when they check in to a hotel room or board an airplane, their health is a top priority. And it can be difficult to convey a sense of well-being when so many precautions, such as enhanced cleaning guidelines, are invisible.
That's why companies are quick to promote cleaning procedures and may be attracted to performative displays of hygiene, like mist-spraying booths with color-changing lights and thermal scanners.
After all, the Bio Armor Zone cabins at Pueblo Bonito Pacifica are certainly eye-catching and visible, and — as part of a robust cleanliness program — signal to guests that the resort is very serious about protecting people.
"Some of us [at the resort] talked about [if the sanitation booth] was just for optics," Ward said. But combined with other, more familiar precautions such as mask-wearing, temperature-taking, even staff members in gloves and goggles, the booth became just one extra step toward stopping the spread of the coronavirus.
Related: TPG's favorite face masks and where to buy them
In general, Ward wonders if a lot is being done to improve the perception of safety across the country, since Mexico is so dependent on tourism. At Pueblo Bonito Pacifica, Ward said, the precautions were "a step beyond the big chains in the U.S." where it's not uncommon to see guests wandering around public spaces unmasked.
Back in May, Pueblo Bonito Golf & Spa Resorts issued a statement about its cleanliness and safety protocols.
"We understand how crucial it is to establish new standards of cleanliness, hygiene and social distancing," said Alberto Coppel, CEO of Pueblo Bonito Resorts. "To ensure a safe environment for our guests and staff, we have partnered with various medical specialists and … a global leader in hotel consulting."
Coppel said the "hygiene practices at the resorts will meet or exceed the recommendations of local and international health authorities. At all times, our priority is the health and safety of our owners, guests and coworkers."
And that's not to say these tools aren't effective at killing bacteria and viruses. According to details acquired by Ward, the sanitation booths at Pueblo Bonita Pacifica apply a safe "microspray" of antiseptics that can't be absorbed or inhaled and have "broad-spectrum efficacy" proven against "bacteria, viruses, fungi, yeasts [and] protozoa."
But health experts say sometimes it's best to "keep things simple."
"You want to rely on measures we know work," said White. He recommends focusing on the "simple, inexpensive, effective steps that make sense" when it comes to preventing the spread of the coronavirus, including basic hand hygiene with soap and water (and hand sanitizer when necessary), physical distancing and wearing a mask properly over your nose and mouth. 
White said "another good prevention technique is [to avoid] touching the face," since that's "how the virus enters the body."
Who needs a sanitation booth when you can break the habit of touching your eyes, nose and leaning on your hands?
Related: 10 ways coronavirus could forever change the future of travel
Dr. Saskia Popescu, an infectious disease epidemiologist and Clorox spokesperson, shared White's sentiment.
"While ultraviolet [and] antimicrobial 'booths' have become popular as a potential tool to help stop the spread of germs, facilities should focus on enforcing social distancing, mask-wearing, hand washing and frequent disinfecting of high-touch surfaces with an EPA-approved disinfectant …."
Even some of the more common technological interventions may not be as effective as we'd like to think. White says temperature checks [and thermal scanners] are very common but can give you "a false sense of security," since many people who have COVID-19 don't present a fever.
But in tandem with other, more reliable safety measures, germ-fighting technology isn't necessarily a bad thing.
Related: What your hotel stay will look like in a world after coronavirus
For Ward, sanitation booths were part of "a layer of things [the resort was] doing," down to the individually wrapped towels at the pool.
Because it's more of a spectacle than a thorough, overnight wipedown — or the absence of paper amenities in your hotel room — sanitation booths and other innovations are likely to stick around.
"I'm traveling and taking precautions and following the rules they're giving us," Ward said. "So [the sanitation booth] was just one more thing that I was happy to do."
Featured image by Christopher Furlong/Getty Images
SPONSORED: With states reopening, enjoying a meal from a restaurant no longer just means curbside pickup.
And when you do spend on dining, you should use a credit card that will maximize your rewards and potentially even score special discounts. Thanks to temporary card bonuses and changes due to coronavirus, you may even be able to score a meal at your favorite restaurant for free. 
These are the best credit cards for dining out, taking out, and ordering in to maximize every meal purchase.
—
Editorial Disclaimer: Opinions expressed here are the author's alone, not those of any bank, credit card issuer, airlines or hotel chain, and have not been reviewed, approved or otherwise endorsed by any of these entities.
Source: Read Full Article