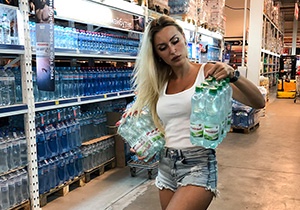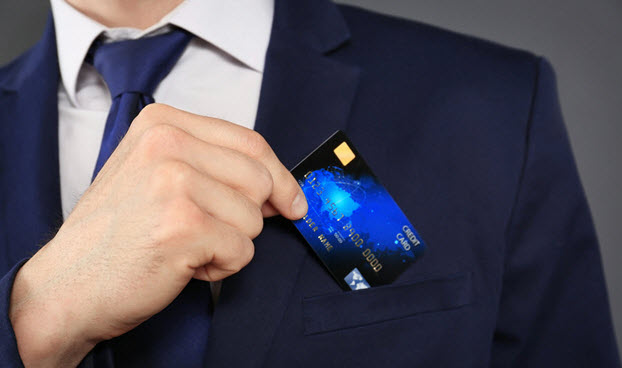 If you want to truly shock your senses, visit an amusement park in autumn. You can spend the day taking in the colorful costumes and delicious candies. But by night, be prepared to hear the enthusiastic screams of roller-coaster riders, mixed with shrieks leaking from haunted houses. With scents of great food always nearby and loads of hands-on activities, these outstanding theme parks are a fully immersive experience, no matter how you want to celebrate All Hallows' Eve.
Walt Disney World Magic Kingdom — Orlando, Florida
Premiering a fresh fireworks show this year, the Magic Kingdom theme park at Walt Disney World in Orlando, Florida, is where every kid wishes they could celebrate Halloween. Promoting a family-friendly environment with all the fun and none of the fright, Mickey's Not-So-Scary Halloween Party runs on select nights until November 1. Candy can be collected all over the park, grownups can feast on ghoulish gourmet food, and supervillains like Cruella De Vil roam the night in an especially friendly mood.
Cedar Point — Sandusky, Ohio
At Cedar Point in Sandusky, Ohio, HalloWeekends run from mid-September until the end of October. In the daytime, the entire family can enjoy activities together, such as treat-or-treating with Peanuts characters and visiting the Magical House on Boo Hill. There's even variously themed HallowTween Mazes in the afternoon. Those with a higher terror tolerance should stick around until nightfall, when Haunt at HalloWeekends awakens more sinister characters, opens up frightful attractions, and turns those tween mazes into fields of haunted corn stalks.
Knott's Berry Farm — Buena Park, California
Billing itself as the largest Halloween experience in Southern California, Knott's Berry Farm in Buena Park is terrifyingly transformed into Knott's Scary Farm from September 19 – November 2. Thrill rides come with an added chill when monsters and zombies join nighttime festivities. Bring the kiddies to a less intimidating Knott's Spooky Farm, a daytime weekend event where wee ones can grab all the candy they can carry and participate in a daily costume contest.
Legoland California — Carlsbad, California
In Carlsbad, California, not only does a ticket to Legoland's Brick-or-Treat Party Nights get attendees into the AstroBash Dance Party, it also includes admission to the Sea Life Aquarium. Rides and attractions throughout the park will be open, and with the otherworldly decorations, live shows, and Lego characters, Halloween can be celebrated family style. The event happens every Saturday in October, with more than a million pieces of candy promised to costumed party goers.
Universal Studios — Orlando, Florida
Voted the best Halloween event for 11 years running by Amusement Today, Halloween Horror Nights at Universal Studios in Orlando, Florida, is one of the scarier celebrations in the country. This year, the '80s are a part of the frightening night, with ghouls and monsters that seemingly traveled over three decades through time. With designated scare zones and 10 haunted houses, including one based on Jordan Peele's film Us, attendees should expect to be petrified for a long time to come, even after the exhibit ends on November 1.
SeaWorld — San Diego, California
Halloween brings out the best of SeaWorld in San Diego, California. Not only that, but a spirited Dia de los Muertos area, stocked with vibrantly colorful ofrendas, invites visitors to learn more about the holiday and share the celebration of life. Parents and kids can also go on a special pumpkin hunt together, watch the Sesame Street parade, and join the park-wide costume party. Seasonal live shows, like Clyde and Seamore's Big Halloween Bash, hosted by the comical sea lion duo, make this event one of a kind.
Six Flags Great Adventure — Jackson, New Jersey
The separate day and night celebrations at Six Flags Great Adventure in Jackson, New Jersey, make it a premier Halloween hot spot. When the sun is still out, kids can join in on Scarey-oke, a sing-along show with fun Halloween songs. Get the kids out of the park before darkness falls, when the undead roam the streets. As if the roller-coasters weren't enough of a thrill, scream-inducing scare zones set in a post-apocalyptic world turn up the heat on this chilling night.
Great Wolf Lodge — LaGrange, Georgia
Near Atlanta, in LaGrange, Georgia, Great Wolf Lodge offers exceptional entertainment for the entire family. The indoor water park hosts Howl-O-Ween, a less than scary event where little ones can participate in the Monster Bash Dance Party, Spooktacular Story Timem or collect loads of candy on the Trick-or-Treat Trail. With multiple restaurants and a spa on resort grounds, adults aren't limited to the water park for a good time of their own. Visit or stay by Halloween night for a howling holiday.
Busch Gardens — Williamsburg, Virginia
October days at Busch Gardens in Williamsburg, Virginia, have a hint of Halloween, like the spooky character face paintings that are offered, but the real event happens when the sun goes down. While the park is peppered with pumpkins in the daytime, Howl-o-Scream nights include darkly entertaining live shows, horrifying escape rooms, and screams from haunted streets. These delightfully dreadful nights continue through November 3.
Six Flags Magic Mountain — Valencia, California
From mid-September through the last week of October, visitors to Six Flags Magic Mountain in Valencia, California (near Los Angeles), can expect a ghouly gathering of monsters. Though kiddies can collect candy in Bugs Bunny World during the day, Fright Fest takes over afterward, bringing creatures of the night spilling onto dark streets. This year, the new and nightmarish Vault 666 Unlocked, a seemingly possessed antiques shop, has been added to the long list of eerie attractions.
Disneyland — Anaheim, California
Of course Disneyland in Anaheim, California, knows how to boo-gie. Attendees of the Oogie Boogie Bash can go to Mickey's Trick & Treat party, where dancing and storytelling rule the night. Everyone in the family will be amazed at Villains Grove, a walking trail with sightings, sounds, and even smells that have all been enchanted by well-known scoundrels. Access to the most impressive attractions requires purchasing tickets specifically for the Oogie Boogie Bash, so grab yours before they sell out.
Sea Life Park — Waimanalo, Hawaii
Set in the middle of the Pacific Ocean, Sea Life Park, located on the Hawaiian island of Oahu, turns into Spook Life Park every October. Combining education on ocean conservation, underwater pumpkin carvings and one-time shows, such as Clash of the Sea Lions: Part Deux, Spook Life Park has something to show everyone in the family. Keikis (kids) cruise around to collect all the candy they can, while parents enjoy the unique holiday decor and surrounding natural scenery.
Kings Island — Cincinnati, Ohio
Last year, USA Today readers voted Halloween Haunt at Kings Island, near Cincinnati, Ohio, "Best Theme Park Halloween Event." Following up with an even more elevated experience, the fog-filled streets of Kings Island feature rides that are open late into the night, with spine-tingling creatures popping out from every creepy corner. Families should show up earlier in the day, when children can listen to Peppermint Patty tell Halloween stories, travel through mini mazes, and hang out with animal friends at the petting farm.
Source: Read Full Article