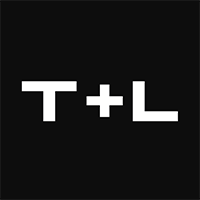 With Scotland under lockdown, a group dedicated to helping the nation reduce its travel-related carbon emissions is hard at work on the country's first hydrogen-powered train. The group plans to unveil a fully operational demo version of their project at the COP26 climate change conference later this year in Glasgow. 
Scotland has set an ambitious goal to make its passenger railways emissions-free by 2035, but officials there don't want to simply throw out their old rail cars en route to achieving that target. Instead, they want to repurpose existing trains, an approach they hope will be a sustainability game changer for the country's rail system.
"If we can bring those back into use in a carbon-neutral way, there are huge climate gains to be made," Scotland Transport Secretary Michael Matheson told Intelligent Transport.
Several companies are collaborating to repurpose a 1970s-era ScotRail Class 314 passenger train into a model of what a hydrogen-powered future could look like in Scotland, a country known for its scenic rail journeys. 
Related: 13 Virtual Train Rides From Around the World That You Can Experience Right Now
"This project is not only a crucial step in helping us understand the practical challenges of using hydrogen traction power on our railways, but an example of the type of investment Scotland needs to take advantage of the opportunity to build a secure, flexible, cost-effective and zero-carbon energy network," Clare Lavelle, a team member on the project, told The Engineer.
Scotland isn't the only country working to make train travel more environmentally sustainable. In Germany, Deutsche Bahn plans to launch hydrogen-powered trains by 2024.
Meena Thiruvengadam is a Travel + Leisure contributor who has visited 50 countries on six continents and 47 U.S. states. She loves historic plaques, wandering new streets, and walking on beaches. Find her on Twitter and Instagram.
Source: Read Full Article