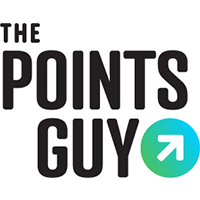 Editor's note: This is a recurring post, regularly updated with new information and offers.
A new year is finally here and it might actually be time for many of us to start to think about travel again. That doesn't necessarily mean you are getting on a plane tomorrow, but even if you are months out from traveling again, it is important to get your ducks in a row on the points and miles front. And the plans you make now can actually impact what happens during the rest of the year — and beyond.
From outlining 2021 elite status plans and completing your Southwest Airlines Companion Pass strategy to selecting the right airlines for various credit card fee credits and choosing the right elite status perks, now is the time to get serious about your strategy before January slips by.
For more TPG news delivered each morning to your inbox, sign up for our daily newsletter.
In This Post
Choose your Marriott Choice benefit
If you earn Marriott elite status at the Platinum or higher level, you've got a decision to make each year. Elites at that level and above get Marriott Choice Benefits of their choosing from the following:
Five Suite Night Awards
Gift of Silver elite status for a friend/family member
40% off your favorite mattress
Five elite night credits to your 2020 total
A $100 charity donation to WE in Kabolwo, Kenya
Titanium elites with 75 nights get another selection, including the additional option of a free night certificate (valid for awards up to 40,000 points) and the enhanced option of gifting Gold status (rather than Silver).
If you don't make a choice by Jan. 8, your choice defaults to Suite Night Awards.
Select your airline for American Express credits
Those with an American Express card that issues an annual airline fee credit have until Jan. 31 each year to select a new airline with which to redeem the credit. If you do nothing, your selection will remain what it was the previous year.
However, there have been many changes in how this credit functionally processes over the past few years, so you very well may want a new strategy for 2021. This year, you need to factor in not only which airline you are most likely to fly in 2021, but perhaps also factor in which airline makes it easiest to use the credit from home.
Related: Why you might want to change your Amex airline
Examples of Amex cards that issue these annual airline fee credits include:
The Platinum Card® from American Express  (up to $200)
Hilton Honors American Express Aspire Card (up to $250)
The Business Platinum Card® from American Express (up to $200)
Going hard for the Southwest Companion Pass
Whether you want to fly to Aruba, Jamaica, Hawaii or Omaha, generally speaking, the earlier in the year you earn the Southwest Companion Pass, the better.
Once you surpass the threshold to qualify — either 125,000 points or 100 flights — your designated companion can fly for free with you on Southwest (other than the cost of taxes) for the rest of the calendar year in which it's earned and the entire next calendar year. That means you can earn the pass now and have it all the way through Dec. 31, 2022.
Right now, there are increased offers where you can earn 80,000 points on the three personal cards, such as the Southwest Rapid Rewards Plus Credit Card (earn 50,000 after spending $2,000 on purchases in the first three months, plus an additional 30,000 points when you spend $10,000 on purchases in the first nine months from account opening), or up to 100,000 points with the Southwest Rapid Rewards Performance Business Credit Card (earn 70,000 bonus points after spending $5,000 on purchases in the first three months, plus an additional 30,000 points after you spend $25,000 in the first six months of account opening).
Just bear in mind that certain earning activities, including transfers from Chase Ultimate Rewards or the purchase of Rapid Rewards points, will not count in your quest for the Companion Pass.
Make a Delta Choice selection (carefully)
Like Marriott, Delta awards its higher-tier elite members with Choice Benefits. Platinum Medallions will earn one selection and Diamond Medallions will earn three. The options vary by tier but include upgrade certificates, bonus miles and even a Sky Club membership, so there's a lot to consider.
Unfortunately, the timing for choosing these perks isn't always clear. Delta uses the term "Medallion year" when describing this deadline, which can (understandably) lead to confusion. In short, you earn the next year of status based on the previous calendar year's worth of flying, which means:
Status for the 2020 Medallion year was earned based on your qualifying activity from Jan. 1, 2019, through Dec. 31, 2019.
Status for the 2021 Medallion year was earned based on your qualifying activity from Jan. 1, 2020, through Dec. 31, 2020.
So, what does this mean for Choice Benefits? Here it is, in as plain terms as possible:
Gallery: 13 Credit Cards That Every 30-Something Should Consider (GOBankingRates)
If you earned Platinum and/or Diamond Medallion status based on your qualifying activity in the 2019 calendar year and you HAVEN'T selected your Choice Benefit(s), you must do so by Jan. 31, 2021.
If you don't, the option(s) will disappear entirely, never to return.
It's also worth pointing out that if you still haven't made this selection, do not (under any circumstance) elect to gift Medallion status to another traveler. If you do, they'll only enjoy the perks through Jan. 31 of this year. However, any upgrade certificates you choose will be valid for 12 months from the date of your selection — a much wiser choice (in our opinion).
Finally, please note that you might also have Choice Benefits to select from your 2020 flying activity (2021 Medallion year). You're welcome to pick those now, but they will remain available until Jan. 31, 2022. However, if you received extended 2021 Diamond or Medallion status, you won't be able to select your Choice benefits until the 2021 Medallion year begins on Feb. 1, 2021.
Related: Guide to choosing your Delta Choice Benefit
Use your credit card travel credits
Not all credit card travel credits reset with the calendar year, as some operate by cardmember year (i.e., when you were first approved for the card). Regardless, this is a good time of year to see when your available travel credits reset and put them to good use. Waiting to use them until later in the year increases the risk that something goes to waste, so time to book some travel!
Chase Sapphire Reserve®: $300 annual travel credit
Citi Prestige® Card: $250 annual travel credit
Bank of America® Premium Rewards® credit card: up to $100 annual airline credit
Additionally, some credit cards are allowing the credits to be used on non-travel-related purchases. For example, with the Chase Sapphire Reserve® card, the annual credits can also be used toward gas and grocery purchases through June 30, 2021. The Citi Prestige is also allowing its $250 credit to be used toward supermarket and restaurant purchases through Dec. 2021.
Related: Which annual travel credits are easiest to redeem
The information for the Citi Prestige card has been collected independently by The Points Guy. The card details on this page have not been reviewed or provided by the card issuer.
Use up your elite status perks
In normal years, the beginning of the year sometimes serves as your final opportunity to use up those elite status perks leftover from the previous year. With most airlines and hotels, status ends at the end of January or February of the following year, giving you a month or two of "free" status.
However, due to COVID-19 many airlines and hotels decided to extend your 2019 status for another year. That means if you had top-tier status on American Airlines in 2019, but you didn't step foot on a plane in 2020, your status will still be valid another year.
With that being said, if you have some elite status perk leftover from 2019 or 2020 that expires within the next month or two, now might be your last chance to use it up. So take a look at your individual accounts and make sure you are not leaving anything on the table. Even if you aren't traveling, sometimes you can use those perks for someone who does have to be on the road right now.
Label those cards
What are your award travel goals for the year? Of course, that might be a loaded question as there are so many unknowns right now. But assuming things do get brighter (let's think positive here), do you want to earn bonus free night certificates for a hotel in Hawaii or the Maldives? If so, put more spending on cards that offer free night awards. Here are cards that award one — or more — hotel award nights each year.
Do you need more Alaska Airlines miles to snag a great deal on a partner award? If so, time to crank your Alaska Airlines Visa Signature credit card into regular rotation.
Do you know which bonus categories earn 5% cash back (5x) this quarter on cards such as the Chase Freedom Flex or Discover it Cash Back? (Hint: On the Discover card, it's grocery stores, Walgreens and CVS. This applies to the first $1,500 spent on purchases per quarter, once you activate, then 1% cash back on all other purchases)
Brush up on your current bonus categories and goals for the year. Maybe you'll realize it's a good time to pick up a new card and put some spending on it to trigger a welcome bonus. Here are some of our top reward card picks.
Whatever travel goals and credit cards you select, it's helpful to label those cards with the benefit you're chasing so you don't miss out on optimizing your spend.
Match your M life and Caesars Rewards status
If you like to travel, have almost any hotel elite status and don't yet have Caesars Rewards and/or M life status, you've potentially missed a step along the way. This is especially true if you like to visit Las Vegas, but it can be true even if you don't have Sin City on your future travel wish list.
If you have World of Hyatt elite status — whether you earn it this year the hard way or it is extended from last year — you can match your status to an equivalent M life status. Your M life status can extend many benefits, even if your Hyatt elite status came via the World of Hyatt Credit Card.
With Caesars Rewards, you can match status from Wyndham Rewards. Having Caesars Rewards status can exempt you from not only parking fees in Vegas but resort fees as well. You could also score a $100 dinner, show tickets and even a stay at Atlantis in the Bahamas.
If you don't yet have any Wyndham Rewards elite status, keep your eyes open to see if any status-matching opportunities pop up throughout the year. With hotels trying to earn business, we wouldn't be surprised to see another opportunity appear at some point.
Related: How to save hundreds in Vegas thanks to status matching
Annual limits reset
If you maxed out booking fourth-night free stays with the Citi Prestige (now capped at two per year), hit your max yearly bonus limits for 6% back at U.S. supermarkets (up to $6,000 per calendar year in purchases, then 1%) on the Blue Cash Preferred® Card from American Express or another similar card,  this is the magic time of year when many of the clocks reset.
Note that not all cards reset bonus spending limits by calendar year — Chase is by cardmember year — so be sure to carefully review your online benefits guide to make sure you don't sacrifice any bonus points.
Bottom line
There's a lot to do at the beginning of the year to set the rest of the year off right — especially when it comes to points, miles and rewards credit cards. But a little extra work now likely means more rewards to spend later. And we all know we will want to utilize those rewards this year!
Additional reporting by Jennifer Yellin
Featured image courtesy of Getty Images
SPONSORED: With states reopening, enjoying a meal from a restaurant no longer just means curbside pickup.
And when you do spend on dining, you should use a credit card that will maximize your rewards and potentially even score special discounts. Thanks to temporary card bonuses and changes due to coronavirus, you may even be able to score a meal at your favorite restaurant for free. 
These are the best credit cards for dining out, taking out, and ordering in to maximize every meal purchase.
—
Editorial Disclaimer: Opinions expressed here are the author's alone, not those of any bank, credit card issuer, airlines or hotel chain, and have not been reviewed, approved or otherwise endorsed by any of these entities.
Source: Read Full Article