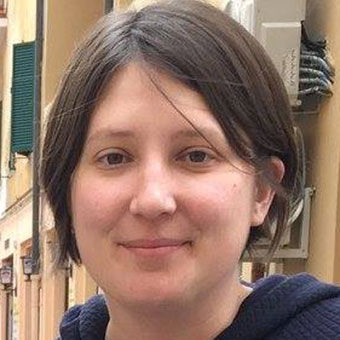 AURORA, Colo. — At Travel Leaders Network, business is booming. So far, 2022 looks like it will be a solid year, and 2023 even better, executives said during the network's Edge conference last week at the Gaylord Rockies here.
Agencies will continue to grapple with staff shortages, as will the rest of the industry (in the U.S. and the rest of the world), but phones will be ringing. And, Travel Leaders Group president John Lovell said, the sales happening are bearing a higher transactional value than before. 
Related: Travel Leaders executives are confident that travel will weather any storm
From summer air travel to social media use, here are a few tidbits I took away from the conference that you might find useful in the weeks and months ahead.
A 'perfect storm' for summer air travel
Peter Vlitas, executive vice president of partner relations for the network's parent company Internova Travel Group, told attendees the industry is in for a "perfect storm" this summer when it comes to air travel.
Airlines have staff shortages, from pilots, to flight crew, to the planes themselves, Vlitas said. Combine that with crowded airports, bad weather and mandatory reduction of flights from airport authorities or air traffic control, and you get that perfect storm.
So, he told advisors, plan air travel for clients like they used to: no tight connections, don't book the last flight of the day and avoid small planes. If your client checks a bag, advise them to bring a carry-on with at least three days' worth of clothes and all their medication. He also advised urging them to download the airline's app to track checked bags. 
"We will make money," Vlitas said. "We will be busy. No question about it."
But it might not all be fun.
Social media: 'Critical distribution channel'
Social media is no longer just a tool to connect with consumers and drive them to your website or blog. 
"As a travel advisor, social media is a critical distribution channel that drives sales," said Sara Lantto, director of digital marketing for Travel Leaders Group.
Social media is a powerful tool when it comes to influencing people and prompting bookings, Lantto said. After all, content on social media makes people dream about their next trip. According to Lantto, some 52% of consumers have made plans to visit a destination based on an image or video they saw on social media, and 87% of millennials use it for travel inspiration.
Speaking of millennials: They have money and love social media, but lack the time to plan trips. What they do have time for, Lantto said, is to find travel advisors on their favorite social media platforms and ask for their vacation-planning help.
She encouraged advisors to consider newer social platforms outside of the usual Facebook and Instagram, like TikTok.
"Good storytelling on social media brings people closer together," she said.
But, she cautioned, that storytelling has to be authentic. Users know if it's not.
"Be yourself," Lantto said. "Authentic, original, first-hand experiences are key."
Destination weddings surpass cost of local
Right now, destination weddings and honeymoons are huge, according to Carrie Brandt, director of resorts and lifestyle marketing at Travel Leaders Network.
Related: Travel Leaders adds best-practices groups
Weddings are getting smaller, but the price tag is going up. In fact, Brandt said, a destination wedding now averages a higher price tag than a local wedding at $32,000 compared with $27,000.
Destination weddings are also becoming more customized to the couple (an example Brandt offered: a first dance with Chewbacca for a "Star Wars"-loving couple).
All-inclusive resorts are trending for destination weddings, Brandt said. There is tight availability for 2022, and there are even some sold out dates for 2023 already, so this is a trend to capitalize on now.
Source: Read Full Article