It's easy to be charmed by Akureyri. This tiny city is filled with brightly painted wooden houses, cosy bars and sleepy streets leading down to the striking Eyjafjord. Even the traffic lights are cute, with stop lights in the shape of red hearts that glow at each junction.
With a population of only 18,000, it's remarkably calm in comparison to Reykjavik, where the relentless stream of tourists can feel overwhelming. This year Super Break launched the first direct charter flights from the UK, which means it's easier than ever to reach Iceland's second city.
What to do in Akureyri
Take a stroll
The city centre is easy to explore on foot, and you'll be able to get between all the major spots without getting in a car. Get your bearings with a stroll around the downtown area, then head up the steps to the distinctive spires of Akureyrarkirkja church and wander along Hafnarstræti Street. You'll pass some beautiful traditional houses, with ornately carved gables and bright facades.
Take a dip
A visit to the Akureyri swimming pool is a must, no matter what the weather is doing. These geothermic pools are kept to different temperatures, from coolish main pools to piping hot jacuzzis. There's an icy cold plunge pool too, if you're brave enough (the steam room will put the colour back in your cheeks). Entrance costs 750 Icelandic krona (£5.30).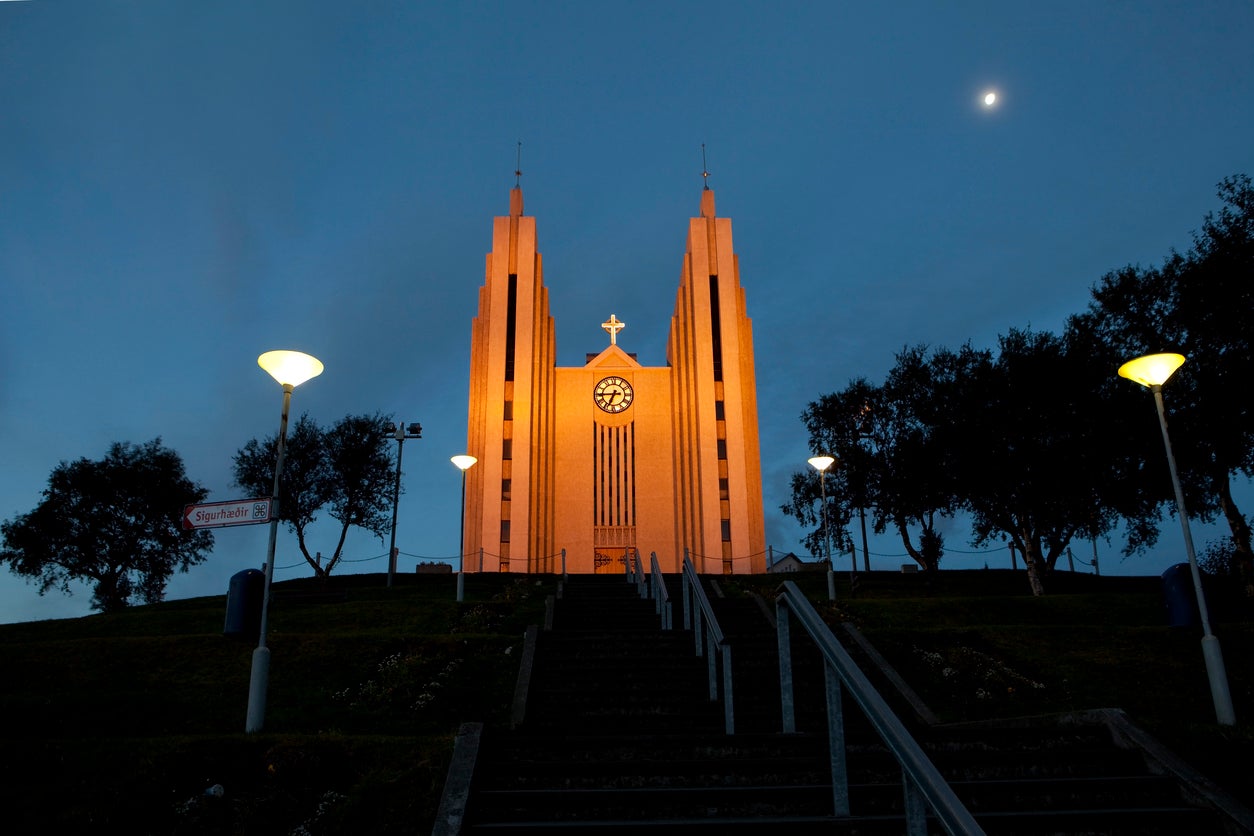 Visit the museums
The quaint little Akureryi Museum offers an interesting insight into the history of the town, as well as rotating exhibitions covering themes such as Christmas toys and the history of the Scouts. Part of the museum, located just around the corner, is the Nonni House, the childhood home of the writer Jón Sveinsson (Nonni was his pen name). Entrance is 1400 krona (£10).
Do some adventuring
If you want to get the adrenaline pumping, there are a few local spots that fit the bill. In winter, Extreme Adventures offers snowmobiling tours from Sulumyrar, about 20 minutes away from the city. You'll get kitted out with snowsuits and zip around the mountain. Private tours from 24,000 krona (£170).
Go skiing
There's skiing on the mountain too at Hlíðarfjall. Go as the sun begins to set and the lights of the city will flicker into life as you zip down the slopes. Ski gear rental starts at 5,500 krona (£39) per day, with a day lift pass costing 4,900 krona (£35).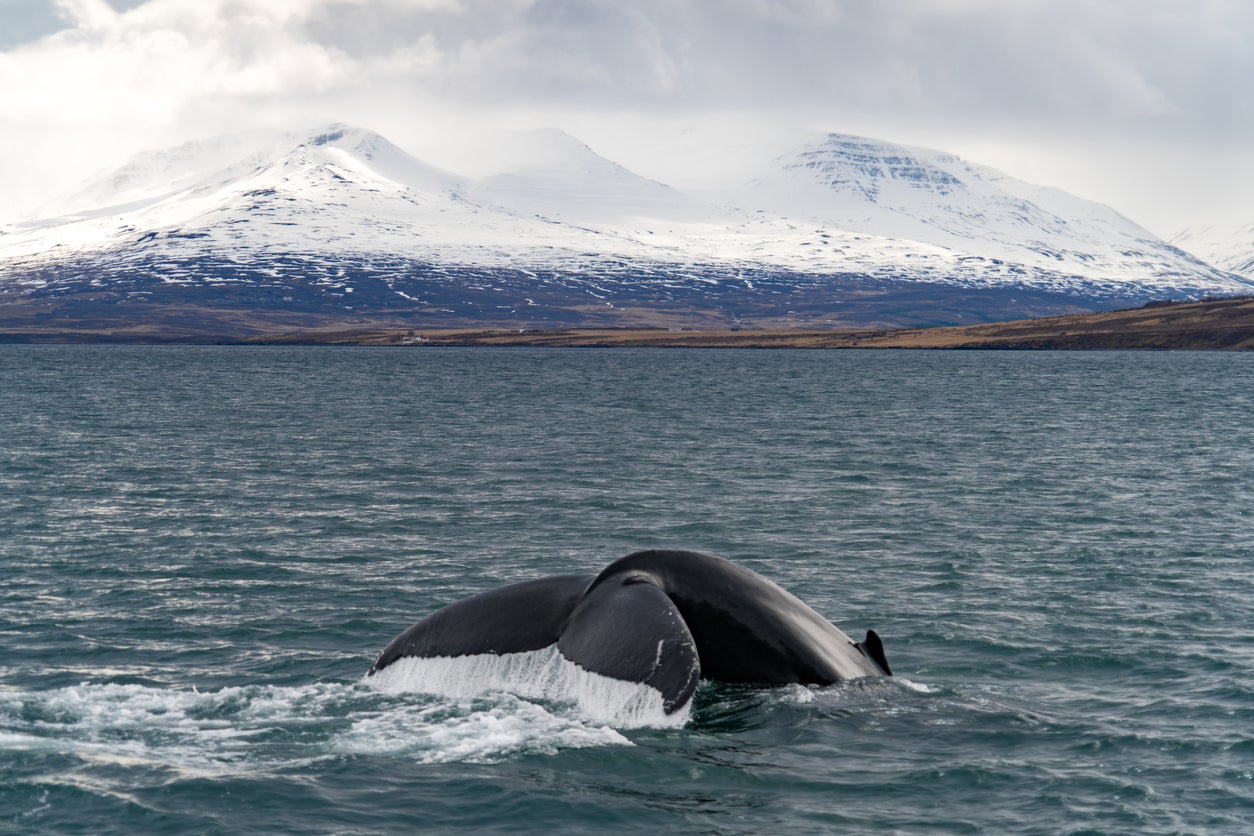 Watch out for whales
In the summer, whale watching is at its peak (though this is a year-round activity). Set out onto Eyjafjord and potentially spot humpbacks breaching, as well as minke whales, dolphins and porpoises. Prices from 10,990 ISK (£78) with Whale Watching Akureyri.
Where to stay in Akureyri
In the shadows of Akureyrarkirkja, Hotel Kea is right in the middle of the city, with some rooms overlooking the fjord. The Múlaberg Bistro & Bar is exceptional, with a menu of Icelandic dishes with a French influence. Doubles from £120, B&B.
Icelandair Hotel Akureyri is right over the road from the swimming pool, and the rooms are cosy with a note of Nordic practicality – think shaggy rugs, thick blankets and genius breakfast tables for the beds. Doubles from £86, room only.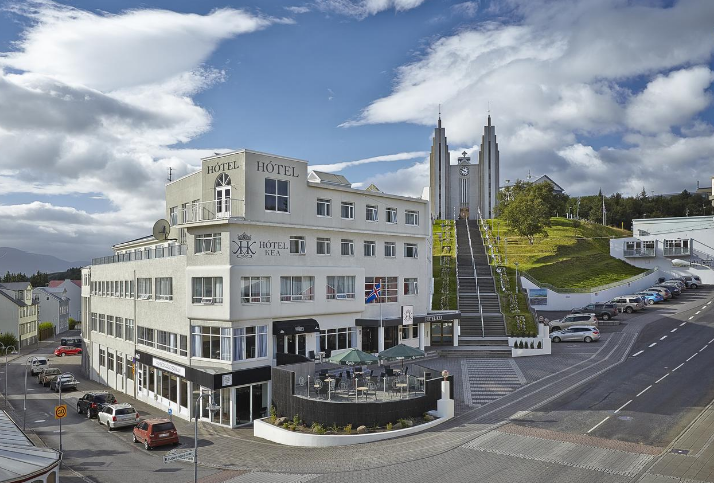 Iceland isn't known for its budget options, but Akureyri Backpackers is a great value hostel in the city. There are dorm rooms and privates, but all bathrooms are shared. Doubles from £61, room only.
Where to eat
Bautinn Restaurant is known for its burgers – the birthday burger (£20) with bacon, pepper cheese and sticky caramelised red onion is a beaut. Icelanders also love their burgers doused with béarnaise sauce, which is a delicious, if messy, revelation.
In a cute red house by the church, Rub 23 is great for sushi. Try the Crispy Spiderman rolls, with tempura soft shell crab and garlic, or the Arctic Char Nigiri. Their signature sushi pizza sounds a little bit wrong but tastes oh so good – the base layer of crispy rice is topped with cod, spring onions and a tangy sauce. Expect to pay around £35 for a sushi plate of 14 pieces.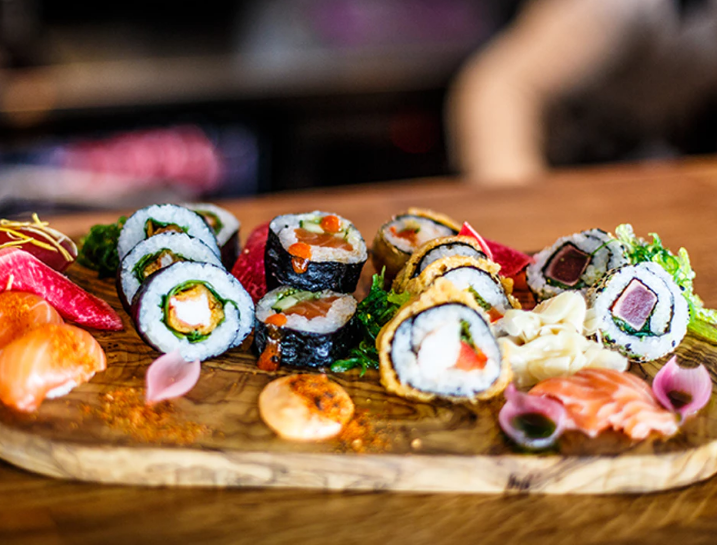 Restaurant Strikið has gorgeous views over the mountains, and a menu filled with punchy local ingredients. The surprise tasting menu is around £58 but well worth it, with sharing plates such as juicily pink seared tuna and scallops with ponzu.
It doesn't matter how much snow is piled up by the door, there's always a call for ice cream at Brynja. Made with milk, not cream, this soft serve is famous around the whole country. Try the salted caramel, topped with crushed Icelandic chocolate bars.
Where to drink
Ölstofa Akureyrar has a generous happy hour (from 6-10pm) and an extensive selection of beers on offer – there's even a brewer's lounge upstairs. Try a selection served on a "sampling axe".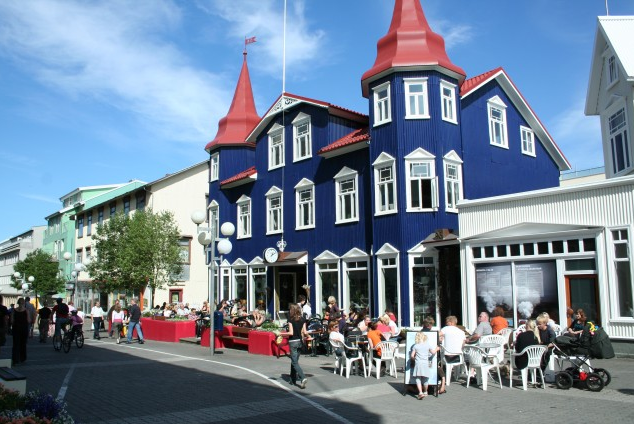 With a cosy ski chalet vibe, R5 Micro Bar is the perfect place to get comfy, with plush, battered couches and a great selection of beers (with an odd emphasis on Tuborg).
If you fancy a bit of music, you'll find regular gigs at the venue Græni Hatturinn. Upstairs is Bláa Kannan, a cosy bar in a gorgeous blue wooden building.
Where to shop
There are a few Geysir stores dotted around the country, filled with dreamily Scandi-chic clothes. The one in Akureyri is located in a preserved timber house, and has a smaller but solid collection of covetable items.
If you find yourself ill prepared for a chilly climate, duck into the 66°North outlet. You'd be hard pushed to find a warmer hat anywhere on the market, and their insulated parkas are like walkable duvets.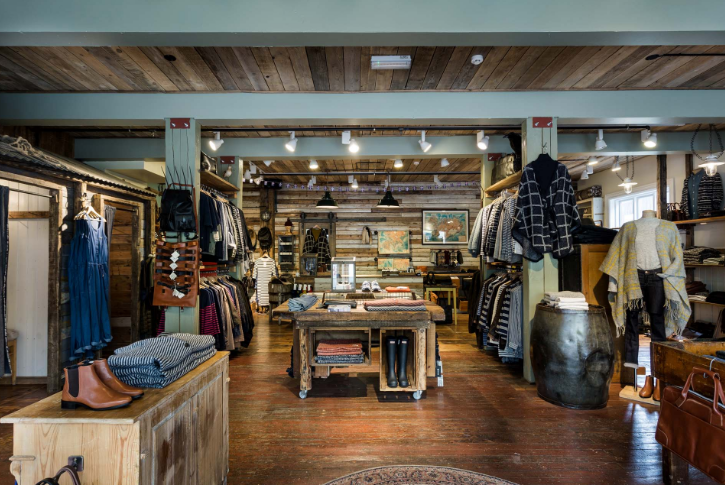 If you're one of those people who puts their decorations up in November, you'll love Jólagarðurinn aka The Christmas Garden. This festive spot is open all year round, with carols in the air, toffee apples and delicate tree ornaments for sale. You'll need a car (or bike) to get there – it's about 10 minutes drive from the city centre.
Architectural highlight
The almost-art-deco spires of Akureyrarkirkja are visible from all around town, overlooking the fjord, mountains and the city itself. At night, it's even harder to miss, illuminated a burning orange over the night sky.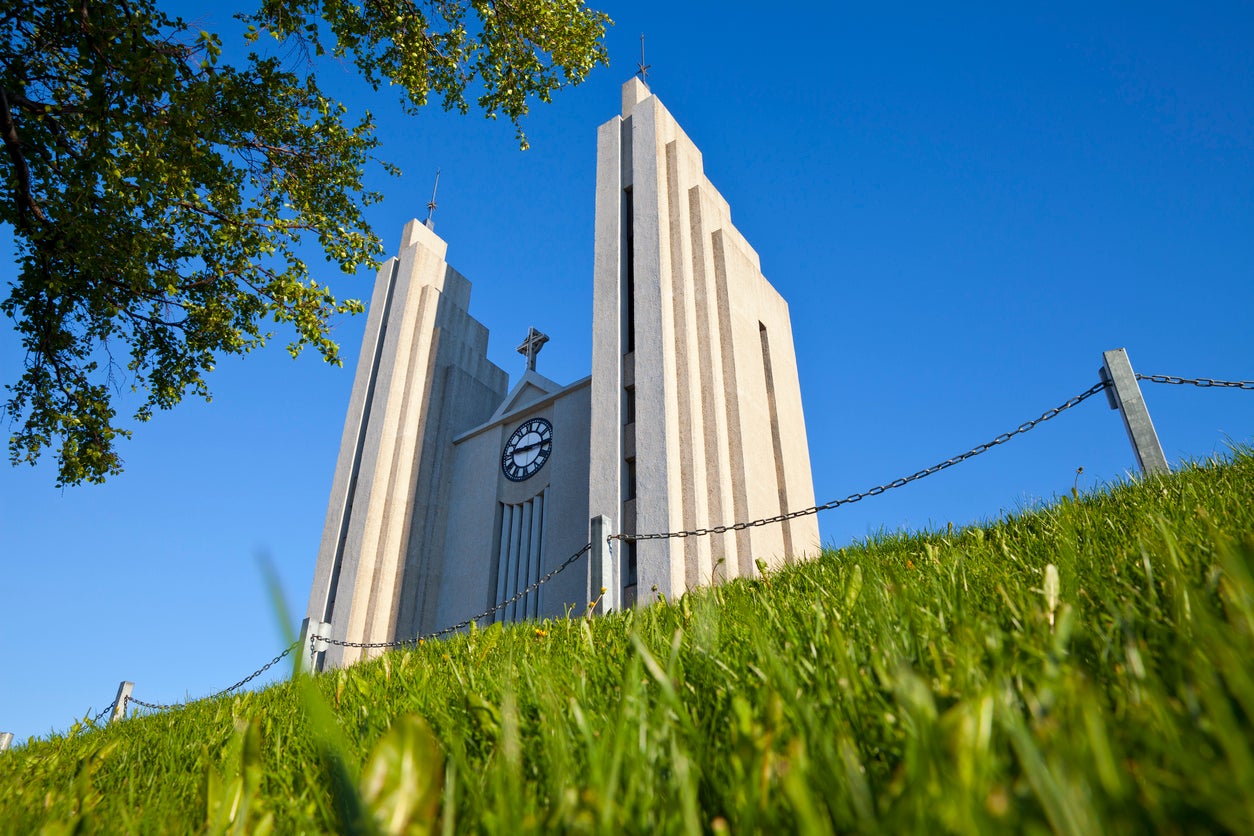 Nuts and bolts
What currency do they use?
The Icelandic krona – you'll get about 140 ISK to £1.
What language do they speak?
Icelandic.
Should I tip?
Tipping isn't customary, but to do so isn't offensive.
What's the time difference?
None – Iceland is on GMT.
What's the average flight time from the UK?
Super Break's direct flights take two and a half to three hours.
Public transport
If you're sticking to the city, you'll be fine on foot – it's tiny and great to walk around. If you want to go further afield, you're probably better off renting a car.
Best view
Head up the steps to Akureyrarkirkja and you'll get a great view of the fjord and mountains.
Insider tip
Make the most of the happy hours held in bars, usually from 6pm-8pm, to avoid an extortionate bar tab. Typically this means half-price beer, making a pint around £4, instead of £8.
northiceland.is
inspiredbyiceland.com
Source: Read Full Article