DeeAna Archer, owner of Sugar Land, Texas-based Archer Luxury Travel, would normally find herself a little bored this time of year, using a quiet booking period for tasks like updating marketing plans and budgets.
This year, she has no time for that.
"This is supposed to be the slow season, but it's not. We just keep booking!" Archer said last week. 
As the cruise industry readies itself for its first Wave season since 2019 without pandemic-era sailing restrictions and with full fleets in the water, executives and travel advisors say they see signs that Wave season has arrived early.
Norwegian Cruise Line Holdings CEO Frank Del Rio told investors during its Q3 earnings call that Wave season is already here. 
His evidence was Norwegian Cruise Line's best 10-day bookings stretch in history in early November.
"I think it will be an extraordinary Wave season. It's already started," he said. "I think that will carry on through the fourth quarter and into Wave."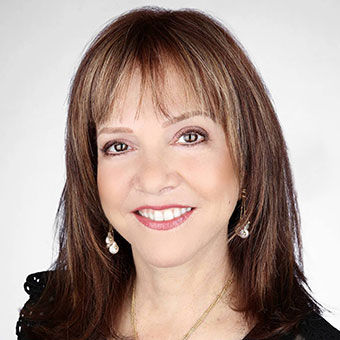 Although Vicki Freed, Royal Caribbean International's senior vice president of sales, trade support and service, insists that Wave begins in January, she said Royal is seeing "Wave-like volume now." 
And while she said it's too early to get a read on what January and February will look like, "this is a good indicator that the momentum will continue into next year with record booking levels," she said. 
At Virgin Voyages, senior vice president of North American sales John Diorio said, "We've had incredible momentum and more than doubled bookings since the summer. Every day, we're hearing from First Mates who are receiving more calls about this brand, so we're excited for what's in store," he said, referring to Virgin's name for travel agents.
Wave season is critical
The stakes are high for cruise lines to bank a robust Wave season after nearly three years of struggle from the pandemic. Among the three major public cruise companies, only Royal Caribbean Group has reported a profitable quarter since the pandemic began, in its recent Q3, although Royal expects to report a loss again in Q4.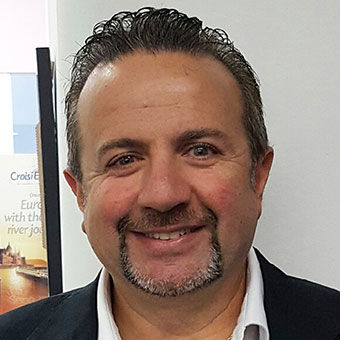 A successful Wave season can set a cruise line up to coast for the rest of the year by getting ships filled early, said Anthony Hamawy, president of Cruise.com.
"You have to come out of Q1 in a strong position," he said. "If you've come out of Q1 and you're behind, it is really, really hard to make up the rest of the year without heavily discounting."
Travel advisors believe — and hope — that this year's Wave will be different from the last. At the beginning of 2022, the CDC required cruise ships to maintain high vaccination levels and testing requirements to sail. At the time, only a fraction of ships were sailing, and many destinations were still closed or required vaccination and mandatory testing to visit. 
Despite those hurdles, Hamawy said, Wave season looked great at this time in 2021. Then the omicron variant hit. In January, typically Cruise.com's busiest time of the year, its agents were handling more cancellations than new bookings, he said. 
Bookings were so low by February, it was as if the entire cruise industry was starting over from scratch, Hamawy recalled. Bookings improved each month after that as Covid vaccination and testing regulations slowly faded and then disappeared across most lines, giving the industry hope that this next Wave season might resemble a more traditional one, he said.
Cruise promotions proliferate
One of the reasons Hamawy is optimistic about this Wave is the "aggressive" promotional activity from cruise lines before Thanksgiving to spur demand, he said. That includes kicking off Black Friday and Cyber Monday sales in mid-November instead of waiting until after the holiday. 
For example, in mid-November, Hurtigruten, Holland America and MSC Cruises were all offering Black Friday sales of up to 40% off, while Azamara began dangling $1,000 in onboard credit for European sailings and Cunard even put 10-day sailings on sale for $899 per person with up to $600 in onboard credit. In addition, both Carnival Corp. and Celebrity Cruises launched ad campaigns this fall to drum up demand ahead of Wave. 
Another factor making Hamawy feel good about Wave season is the family effect: Families with unvaccinated members who couldn't consider booking cruises during the previous Wave due to vaccination requirements no longer have that barrier.
"I think the difference this year, which is a huge difference, is you're gonna get all the family bookings that you did not get in Q1 of '22," he said.
While there are concerns that inflation could be a drag on the travel industry, Hamawy said he's not worried about that, as long as unemployment stays under 5%. (The U.S. Bureau of Labor Statistics' October unemployment rate was 3.7%.) 
"The one thing that will stop people from traveling … is being out of a job," he said, adding that contemporary cruise lines are well-positioned as a value proposition for consumers wary about vacation spending, a point many cruise company CEOs have made in recent weeks. 
Royal Caribbean Group CEO Jason Liberty said during the company's Q3 earnings call that land-based vacations now cost about 40% more than cruises, a number that has stretched from about 20% before the pandemic.
Source: Read Full Article