MSC Group's new luxury brand, Explora Journeys, unveiled the signature dishes from five of its six restaurants aboard the line's first ship, the Explora I. 
The ship is expected to sail its maiden cruise from Southampton, England, on July 17, 2023. The 922-passenger vessel will be home to 18 food and beverage venues. 
Sakura is a pan-Asian restaurant inspired by ancient tea rooms in Kyoto. The menus embrace Japanese, Thai, Vietnamese and Malaysian cuisine. A specialist sommelier will be on hand to advise on sake and shochu. 
One of the restaurant's signature dishes will be Wagyu beef tataki with a spicy smoked Madagascan pepper and wakame salad. The beef is torched, searing it at an extremely high heat. Other signature dishes include kale salad with sesame dressing and a kaffir lime pavlova for dessert.
The ship's European steakhouse will be Marble & Co. Grill. The restaurant will have a Dry Ager and a wine cellar.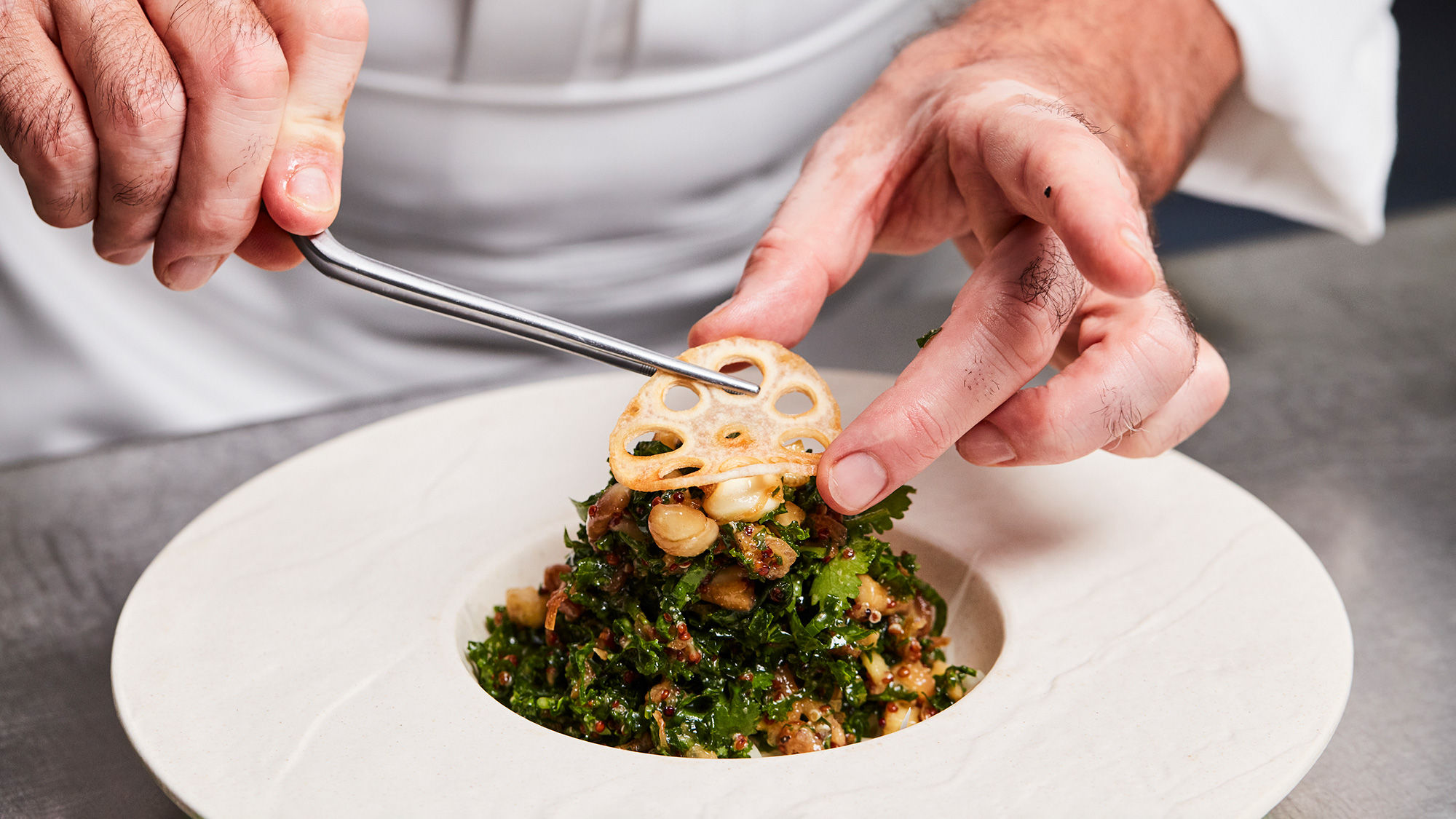 The restaurant's signature dish will be grilled prime rib aged for 30 days, topped simply with cherry tomatoes and Hollandaise sauce. The beef is sourced from a
producer of Jersiaise cattle in the Deux-Sévres region of the Loire
Valley. The breed is known for marbling in the beef. Fingerling potatoes are crushed with Le Beurre Bordier butter from Normandy and topped with Calvisius Oscietra caviar from Italy.  
The Med Yacht Club will serve as a Mediterranean restaurant offering regionally inspired dishes from Italy, Spain, Greece, France and North Africa through shared plates. The restaurant's signature dish will be grilled octopus with San Marzano tomato sauce, Taggiasca olives, green beans and parsley. Another dish will be a caprese with cherry tomatoes and strawberries, topped with burrata and pesto made from pistachios. 
The Emporium Marketplace will feature cooking stations serving destination-inspired dishes like sushi, seafood, fine meats and pasta cooked to order, such as handmade tortelloni filled with ricotta cheese and spinach and sauteed in tomato-sage butter. The Emporium Marketplace will also serve pizza, charcuterie and fromagerie, and fresh-baked bread. Also available will be a plant-based chia yogurt made daily from cashew milk. 
Fil Rouge will serve French cuisine. The signature dish will be bluefin tuna tataki with a crispy tomato-olive tart, vegetables and vanilla white pepper. The tuna will be sourced from Cartagena Bay in southeastern Spain. 
The sixth restaurant onboard, Anthology, will be a culinary stage for guest chefs to curate their own menus. 
The Explora I is the first of six ships expected from the new brand, with the Explora II due out in the summer of 2024. The Explora I was delayed about a month due to supply chain issues.  
Source: Read Full Article