"If you provoke them, they will provoke you. If you respect them, they will respect you. With hippos, there are rules," says Galaxy. He's referring to the giant mammals that are haphazardly popping their heads out the water, just like the Hungry Hungry Hippos game. I'd like to have more confidence in his wise words, but I'm sitting in a narrow fibreglass boat on the edge of what appears to be a very busy hippo pool.
Galaxy is a "poler". He's been navigating the Okavango Delta waterways by mokoro (traditional dugout canoe) for over 20 years – something his parents did, too. During the annual flood season, mokoro is the only mode of transport for many locals. When the waters gush down from the highlands of Angola into Botswana, creating the unique wetland ecosystem that is the Okavango Delta, they form the world's largest inland delta, with 18,000 square kilometres of winding channels and waterways bringing life to an otherwise dry and thirsty landscape.
Galaxy knows each and every single one. He also partakes in the annual mokoro race, which takes place on 20 October each year and aims to integrate cultural tourism – sharing traditional transportation, art, entertainment and games – with the more popular wildlife tourism. "In Botswana we are proud of tourism," he tells me as we glide through the reeds past the grunting of the hippos, the dust of the buffalo and the swishing of the distant elephants.
And so they should be. After diamond-mining, "tourism is the second [largest] income earner," says Sehenyi Tlotlego (known as Shex), philanthropy coordinator at Abercrombie & Kent in Botswana. "We have a really strong industry that's bringing in a significant amount of money – and a sizeable chunk of that money is going back to finance our anti-poaching unit and department of wildlife and national parks."
Dave Smeerdijk, former guide and co-founder of Natural Selection (a collection of owner-operated African lodges), concurs. "Botswana was the first country to see the potential of the high quality, low impact tourism model," he tells me. "By encouraging high-end tourism, the country has been able to set the standard both for tourism experiences and conservation."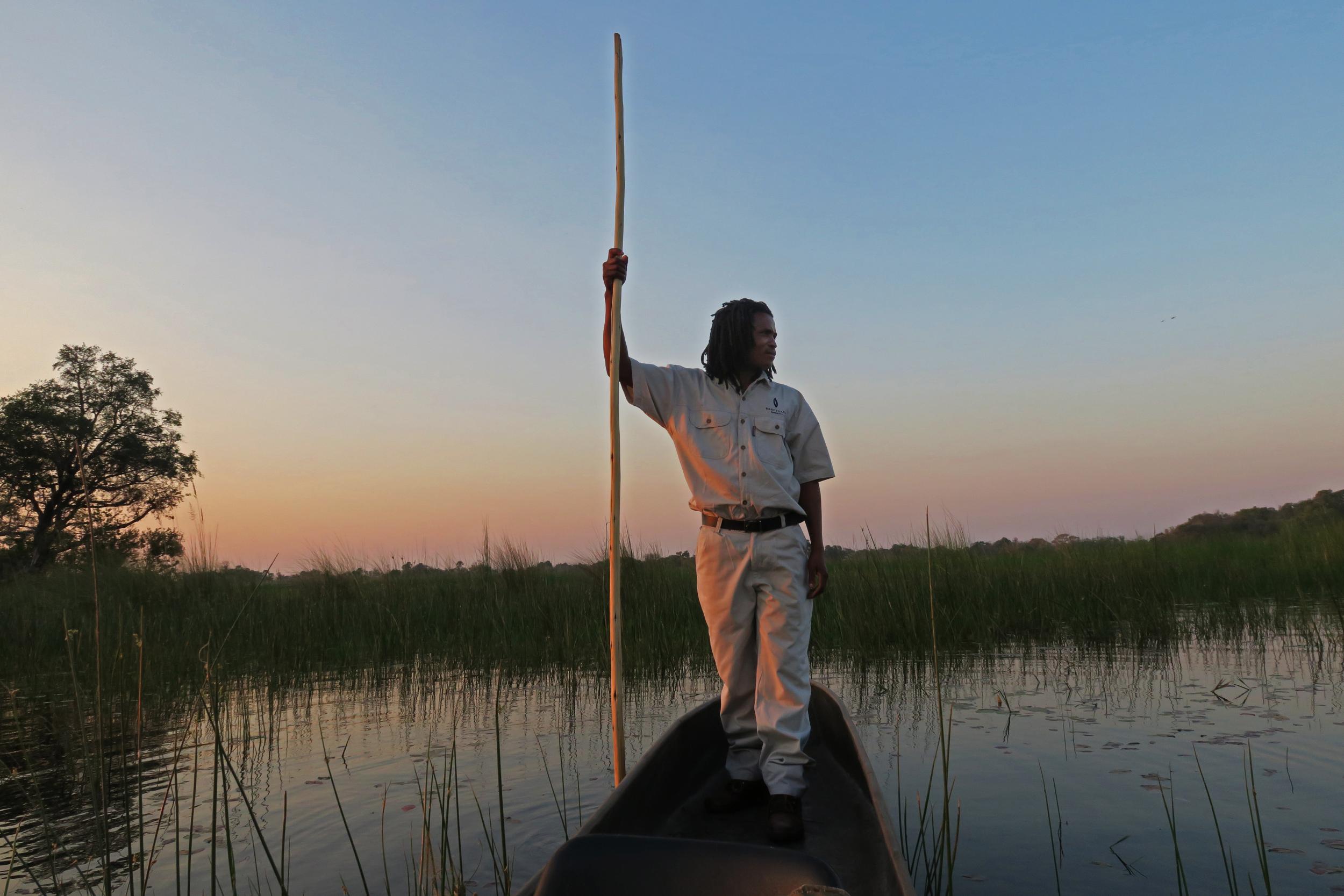 Africa's tragic poaching tale is one we're all too familiar with. Despite numerous and rigorous anti-poaching projects, no country on the continent – not even South Africa or Kenya, which are forward-thinking in conservation – has managed to shake poaching.
The demand for rhinoceros horn is depressingly high, and the money made from poaching all too enticing. If something game-changing isn't implemented soon, many predict that it won't be long before rhinos become a species of the past. But equally, many believe that Botswana's anti-poaching unit may be a game-changer for the continent.
Botswana wasn't always Africa's beacon of hope. Before 2001, the country didn't have a single rhino roaming in the wild. "The poachers poached them out, and whatever was left, we shipped out [to safety]," says Shex. That was, until the government and military got involved.
It was a turning point, says Smeerdijk. "Botswana has successfully rebuilt its rhino populations after the species was almost eradicated," he says. "It wouldn't have been possible without the partnership between government and tourism.
"A forward-thinking government that is passionate about protecting the country's environment, coupled with a small population and conscientious community and tourism partners, have made it possible to conserve and grow Botswana's iconic wild areas."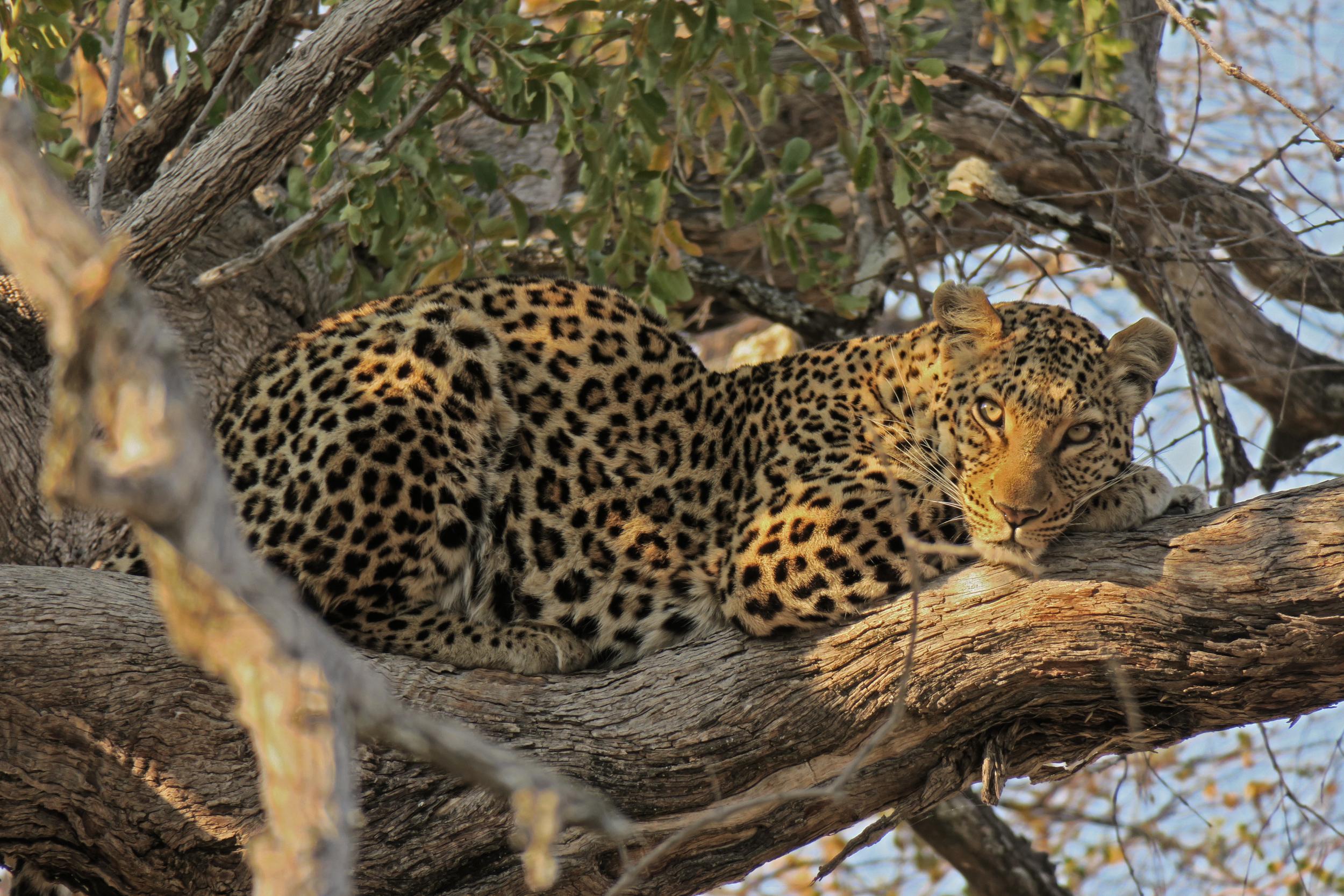 It's a new approach – South Africa, for example, relies on the private sector to fend off poachers. But those watching the Botswana unit say that government involvement is the way forward. "[The private sector] cannot pay for a robust anti-poaching unit to look after rhinos in such a vast area – only the government can do that," says Tlotlego. "For South Africa to be struggling is a lesson on its own."
Struggling is an understatement when it comes to South Africa. Kruger National Park has one of the highest poaching rates on the continent. For decades, it successfully bred white and black rhinos, only for them to now be verging on extinction.
I remember seeing all those rhinos as a child. Growing up in South Africa, we'd load up my father's old Land Rover Defender and go in search of wild animals in the Kruger and Kalahari. Seeing rhinos in the wild was as common then as it is uncommon now. Even in Botswana, seeing one in the wild is shockingly rare. When you do see one, it feels like a small victory – albeit tainted by the sight of its horn: a beacon to poachers.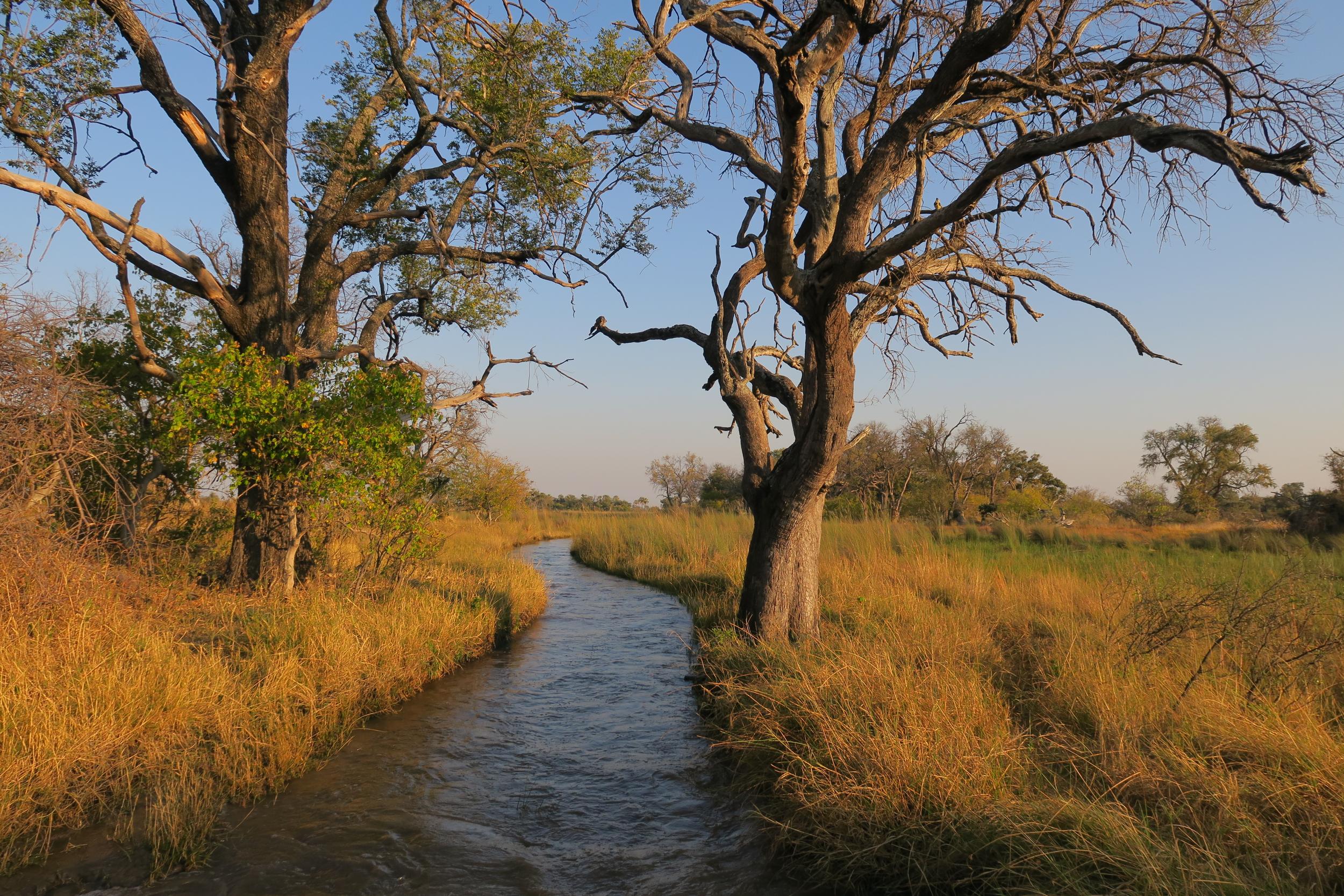 One crisp spring morning, while staying at one of Sanctuary's camps in the Moremi Game Reserve in northern Botswana, we go in search of rhinos. Or should I say: one particular rhino, who goes by the name of Sargent. With intel that Sargent had been spotted in a certain area, we set off determined to find him. After driving around in circles, following his haphazard tracks, we finally see him kicking up dust a few metres away.
My guide, Kenosi, throws his arms up in elation. Seeing a live rhino in the wild is a glorious thing. The other guests in the vehicle are in awe of Sargent's majestic presence, sturdy body and spectacular horn. For some of them, this is their first time seeing a rhinoceros. For many, it could be their last.
Back at camp, I tell Shex that we tracked down Sargent. He's delighted – a day when you see a rhino roaming in the wild is always a good day. "The rhino is so important to the ecosystem," he tells me fervently. "When you eliminate an animal that has such an impact on shaping the environment, you're impacting other species." It's no newsflash that the significance of conserving the rhino goes beyond game drive delights.
Leaving Botswana, I look down at the cracked land and swampy green pools of water as the plane takes off from the sandy runway. I see swirling dust storms in the distance, grey termite mounds dotting the landscape and palm trees that look like they belong on a film set.
We fly over elephants traversing the waterways, and gloomy clearings with piles of old bones left by lions. I'm always transfixed by the beauty of the untamed landscape and the animals that roam it here: the dotty giraffes, the elephants with their strange, oscillating trunks. I can't help but wonder how long these peculiar-looking animals will be around.
And I think back to Galaxy's words: if you respect them, they will respect you. In Botswana, there are rules.
Source: Read Full Article