Iceland's capital has seen a surge in visitors over the past few years, and with more flights being announced all the time, its popularity isn't set to wane. Here are 10 things to check out in the city.
Wander around the marina
If there's one area that shines in Reykjavik, it's the waterfront. Wrap up warm (even in summer) and take a stroll along the marina – you'll be met with a gorgeous view of the mountains and the ocean. Make sure you walk past the Sun Voyager, a beautiful sculpture overlooking the water. The city's concert hall, Harpa, is an abstract delight, with shimmering squares of glass reaching towards the sky. Visit at dusk and watch the morphing light show as the facade is flooded with changing colours.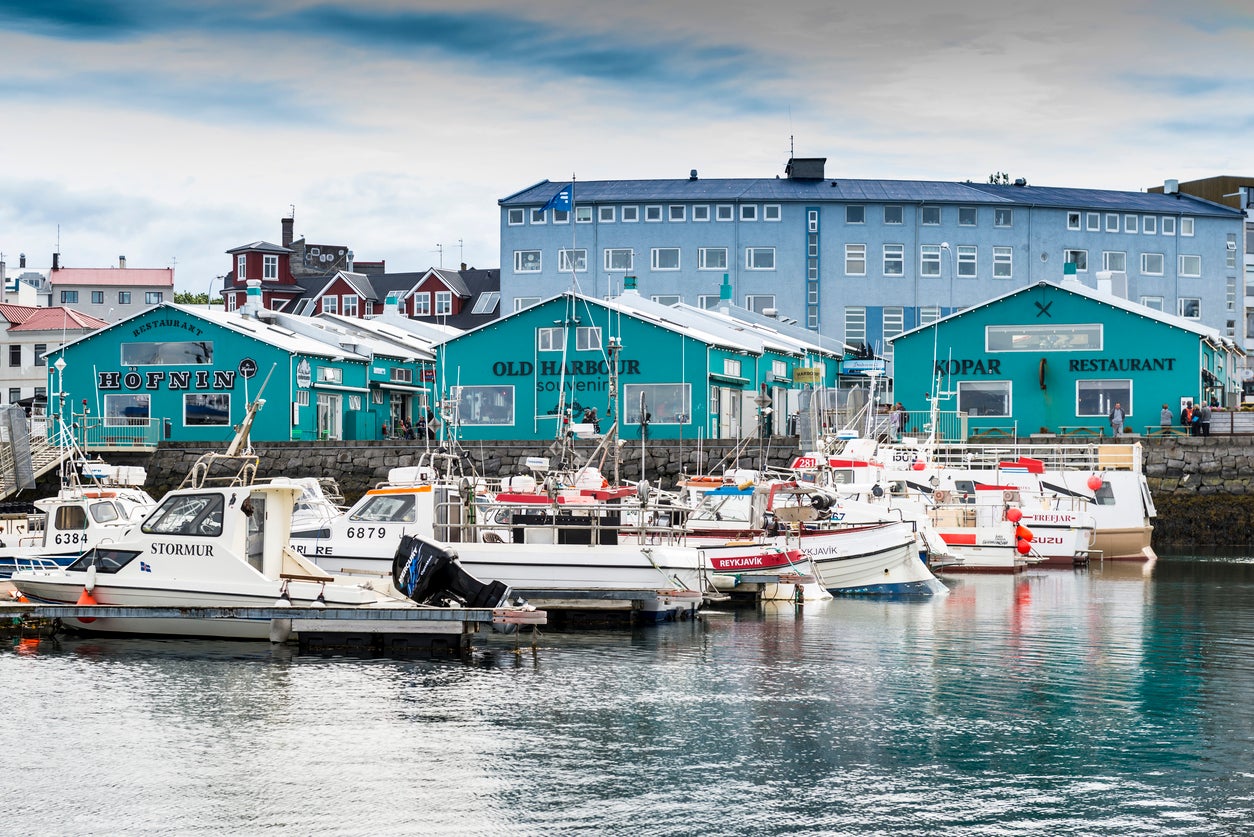 Warm up with some tea
If you need to cosy up for a little while, you could do a lot worse than the Stofan cafe. In a cute wooden building in the old part of town, this cafe is all vintage furniture, chintzy crockery and floral sofas just begging for you to flop down and relax. A cup of tea will set you back around £3.60 – a Belgian waffle is £8, if you fancy something sweet.
Take a dip in the Blue Lagoon
A trip to the Blue Lagoon is practically mandatory if you're visiting Iceland. It isn't located in the city but it is, handily enough, just 20 minutes from Keflavik International Airport (so perfect for early arrivals). Yes, it can get crowded, but a dip in the picturesque geothermal waters is well worth it. Slather yourself in the silica mud mask and your skin will be baby-soft for days. Booking is essential (£50).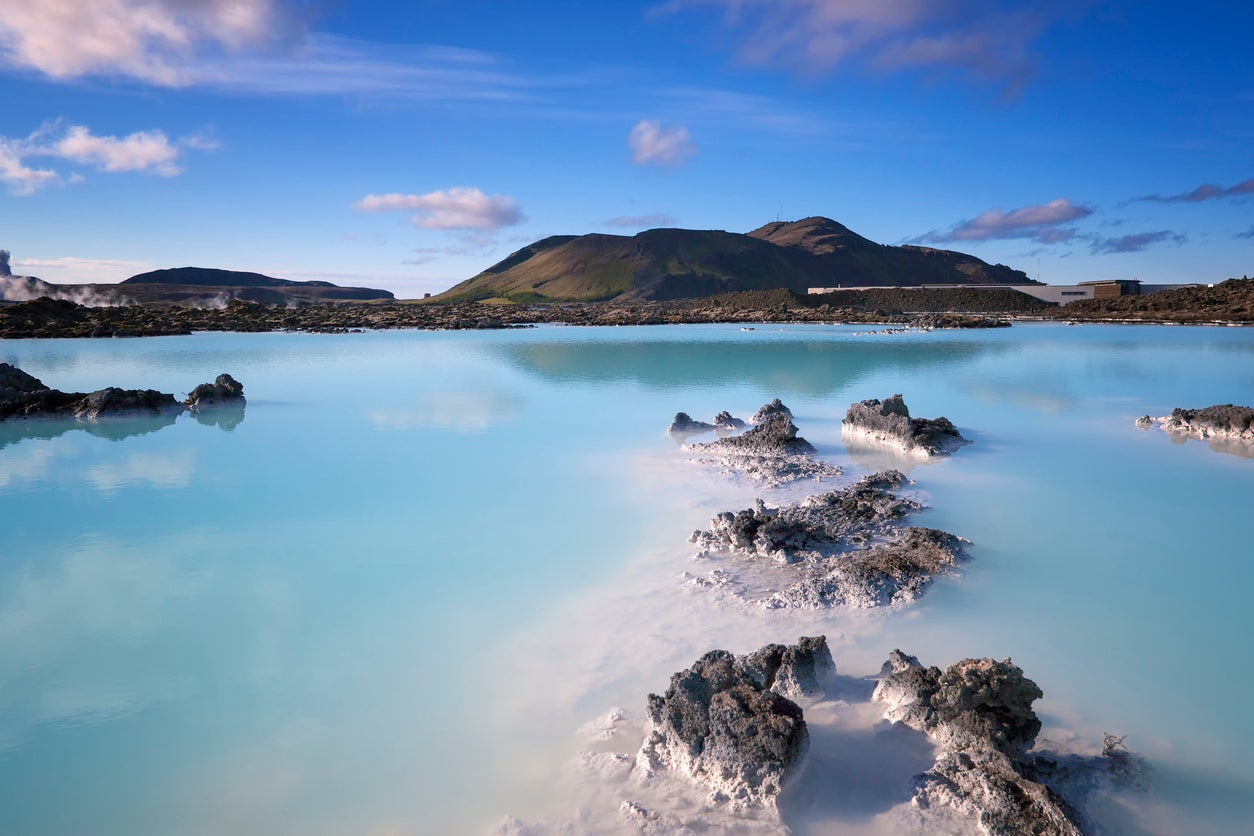 Take me to church
There's an almost sci-fi feel to Hallgrimskirkja, the church that sneaks into view around many a street corner in Reykjavik. Its staggered columns resemble those of a pipe organ, which is rather fitting – a 49ft tall church organ is inside. It's an impressive beast to look at from the outside, but you can also head up the observation tower (£7) for a great view of the city and mountains.
Scoff a hot dog
It might seem like an odd choice for a local delicacy, but an Icelandic hot dog is the perfect snack to get you through the afternoon. Head to Baejarins beztu pylsur (which translates to "the best hot dog in town") and get one loaded with all the toppings (£3). They look pretty standard at first glance, but underneath the lamb-based sausage, ketchup and mustard there's fried onion, raw onion and remoulade, a mayonnaise spiked with sweet relish.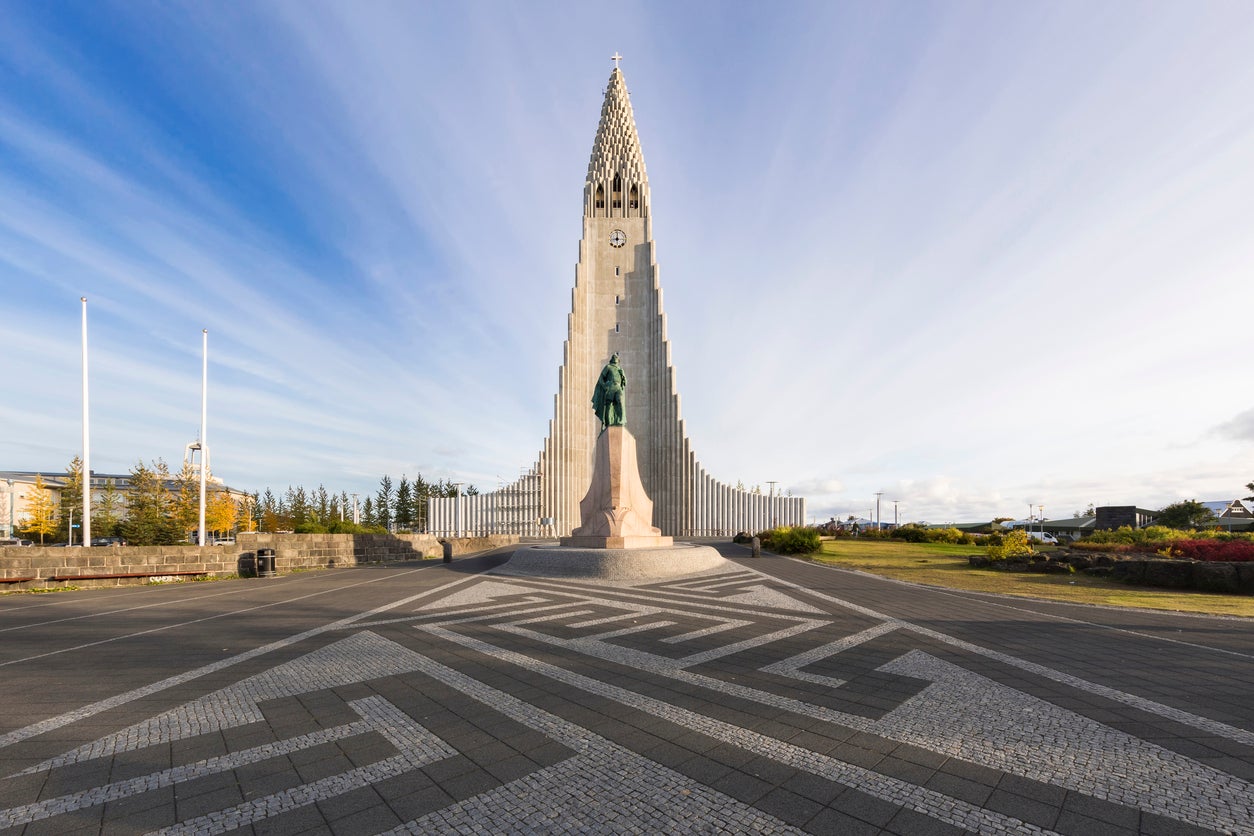 Grab a beer
There are some brilliant beers made in Iceland, and you can taste a good selection at the sleek Bryggjan Brugghus. Take a tour of their tiny brewery (which is in the middle of the bistro) followed by a flight of three different beers for £25. Alternatively, you can just relax and enjoy a glass or two at a table.
Slurp some ramen
It's no secret that Iceland is an expensive country in which to eat out. So when you find an excellent little spot that doesn't burn a hole in your wallet, it's a double victory. Ramen Momo is a tiny little joint with space for only a few customers, but they flock in regularly. Grab a seat at the bar and chat to owner Kunsang Tsering as he works, spooning hand-pulled organic noodles into simmering bowls of tonkotsu broth that positively sings with flavour. The best news? A bowl will only set you back £13.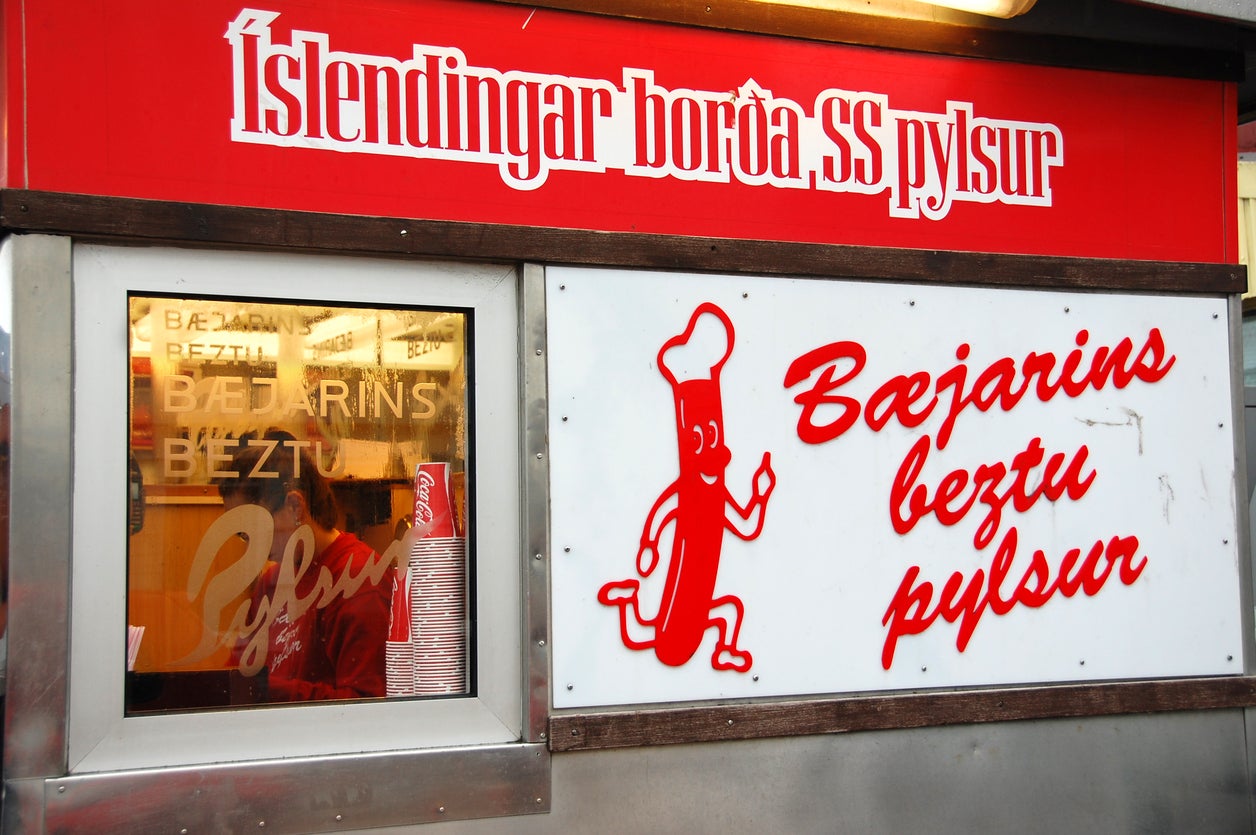 Get the giggles
It sounds like the kind of quirky activity that only hen parties would enjoy, but the Icelandic Phallological Museum (£11) is genuinely fascinating. As you walk in the door you're met with the penis of a sperm whale, which stands at 5"6 tall. Some specimens are curled into jars, some stand proudly on the wall, and some are sculpted from silver (in honour of the 2008 handball team, who won silver at the Beijing Olympics).
Visit the galleries
There are three branches of the Reykjavik Art Museum (£12) spread across the city. Hafnarhus is in the marina area, and is home to an excellent collection of contemporary art and installations. Expect to find pieces from artists such as pop art maestro Erro, as well as interactive concepts like the Tonn by Anna Frída Jonsdottir, which features a room filled with black pebbles and videos of crashing waves playing on the walls.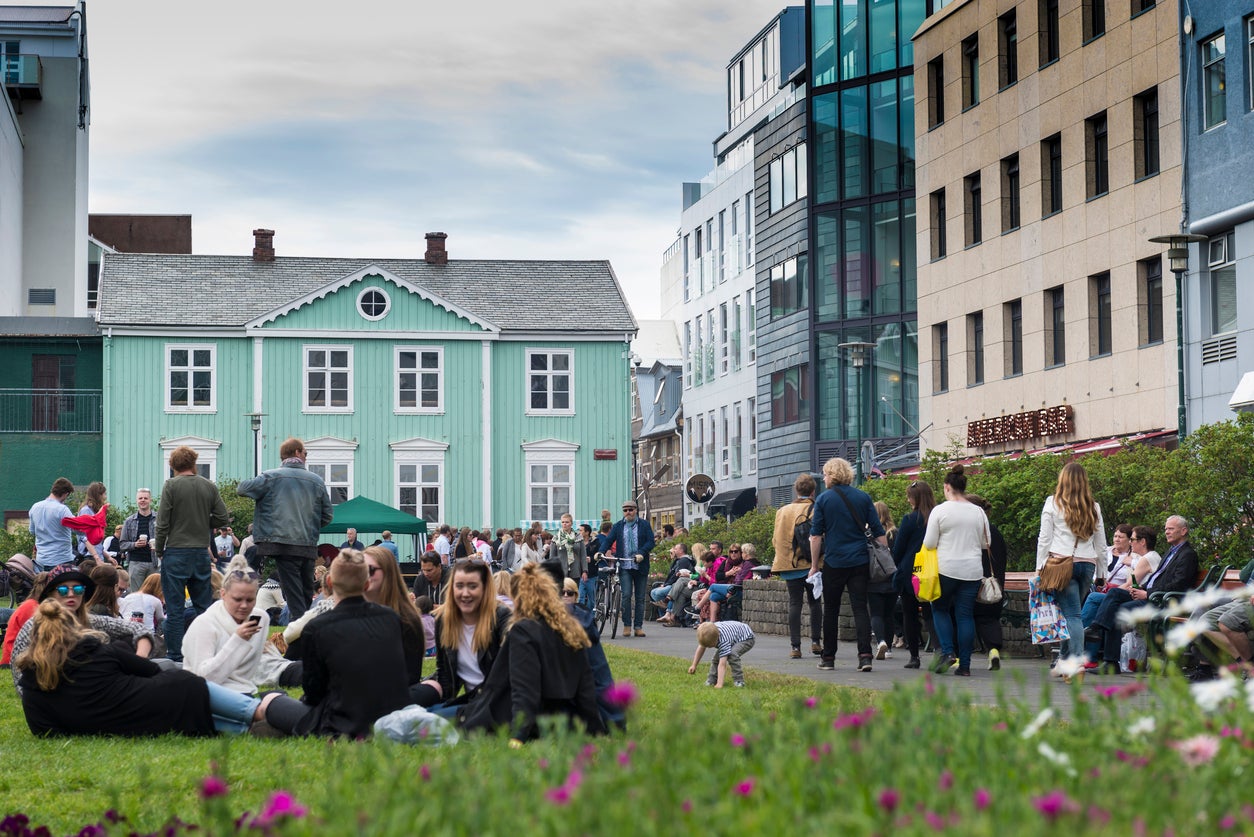 Embrace Icelandic cuisine
On paper, traditional Icelandic cuisine doesn't seem too appealing (think sheep brains, fermented shark and dried fish). But Matur og Drykkur, set in an old salt fish factory by the harbour, serves up classic recipes with a contemporary, stylish vibe. So you'll find dishes like tender lamb with celeriac and redcurrants, but garnished with a sprinkling of dried, grated lamb's heart (surprisingly delicious). The creamy halibut soup with mussels and chunks of apple is as beautiful as it is tasty. The four-course menu is around £70.
Travel essentials
Fly to Reykjavik with Icelandair from £82 return.
Source: Read Full Article