Everything goes pitch black as the door to the small adobe hut is pushed closed from the outside. The hiss of water hitting hot stone strikes my ears before the steam rises around us, filling my lungs quickly and burning my eyes with the sting of mezcal and eucalyptus. In that moment, I feel two things: invigorated, and an urge to run screaming for the door.
This isn't my first time in a temazcal – a Mesoamerican sweat lodge – but every time the door shuts, I feel the same intense feelings of claustrophobia and exhilaration as the last. This time, inside a hut in Oaxaca, my eyes can't make out anything in the darkness, and the air is making them stream.
After a long moment of silence, punctuated only by a few people coughing lightly, the shaman begins to chant an offering to the gods, giving thanks and asking for blessings, his low, deep tone vibrating through the thick air.
Just as my body (and, more importantly, my racing mind) is getting used to the temperature inside this low-ceilinged hut, I hear another gourd of water hit the hot stones. The heat rises and I talk my mind away from the ledge as my body edges subconsciously towards the door.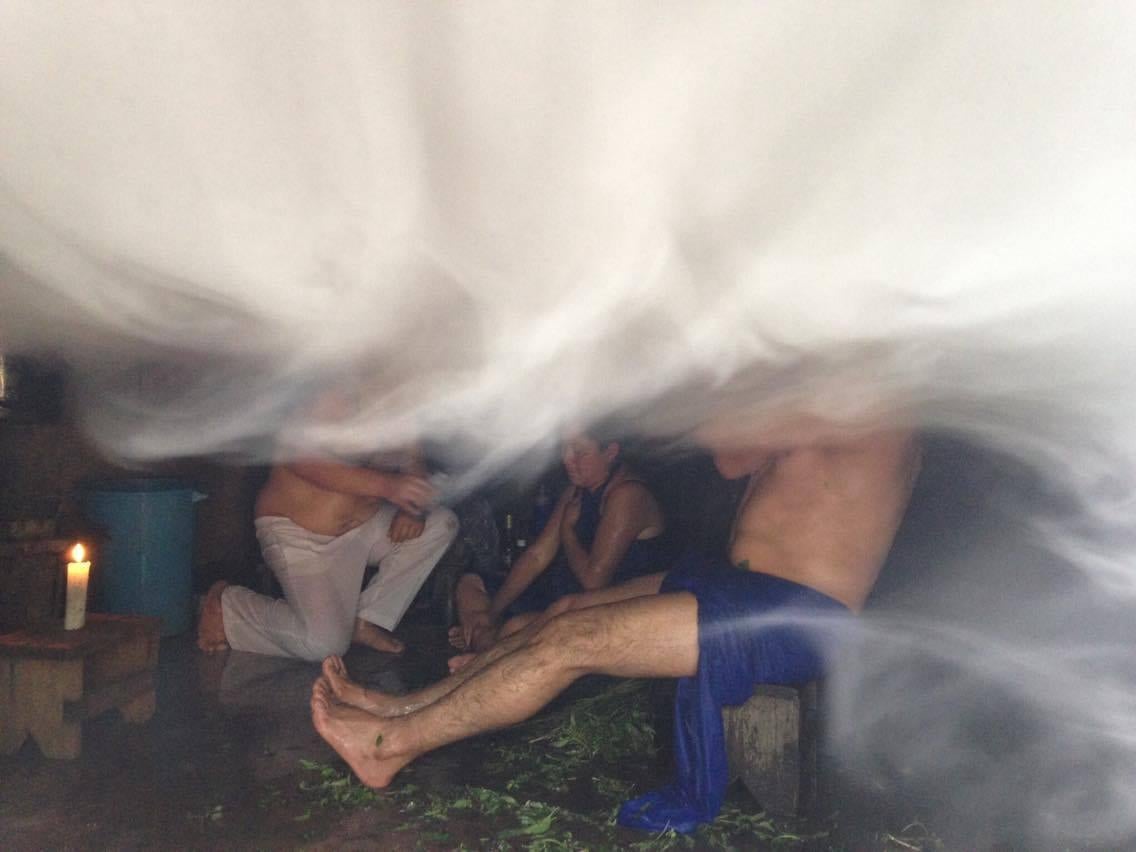 Once an important part of pre-Hispanic life, temazcales have once again risen in popularity and can now be found throughout Mexico. The ritual has deep roots: most Mesoamerican temazcales have been discovered at the heart of Mexico's ancient civilisations. Temazcales represented the centre of the earth – a place of transition between the heavens and the underworld. They were often used for ritual and medical practices by priests, warriors or the players of an obscure ancient Mesoamerican ball game. Entering and exiting through a tiny doorway, I can't help but see the imagery of death and rebirth.
Before my symbolic rebirth, however, I need to sweat – a lot. As the heat keeps rising, my pores open. Sweat streams from my head to my toes – it feels like all the dirt from city life is escaping from every pore of my body. My eyes have become acclimatised to the dark now, too, and I can see the outline of the people I'm sharing the experience with. Some are regulars, there for the health benefits, hoping to clear their pores, raise their heart rate and cleanse their lungs. Some are quietly focused, there for spiritual purification. Others, like me, have come to experience both. I like the feeling of being so intensely clean, but I love the idea of an emotional reset too.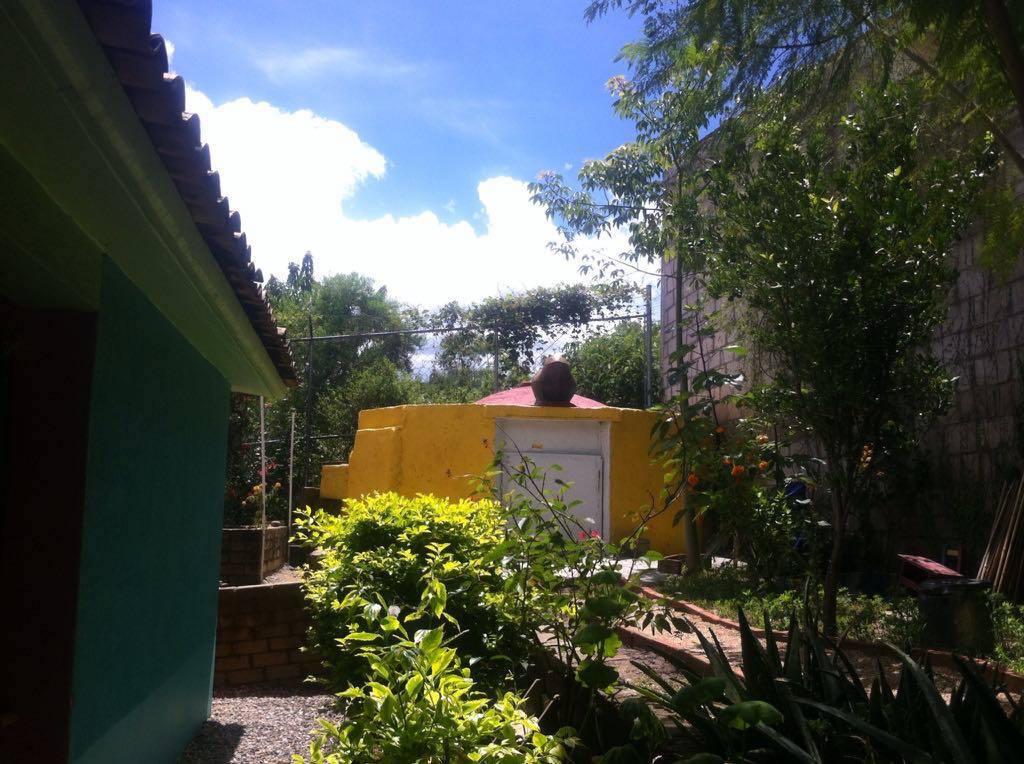 Bunches of basil are handed round, and some of the foreigners look confused. Thick bundles of the herb are used for a kind of Mesoamerican self-flagellation, beating out tension and negative emotions. I start smacking myself hard, the sound echoing around, leaves flying in the air. The tension in my shoulders seems to take off with the leaves, and I start to cry, tears mingling with the sweat on my face – a deeper cleanse. The smell of basil now fills the temazcal, its scent uplifting and restorative.
And then we go really deep as more and more water is hurled onto the volcanic rocks. Just as I'm wondering how much longer I can bear it, the shaman splashes a gourd of cold water into my face. I gasp with relief – one in a line of gasps, as each person feels the sudden respite from the heat.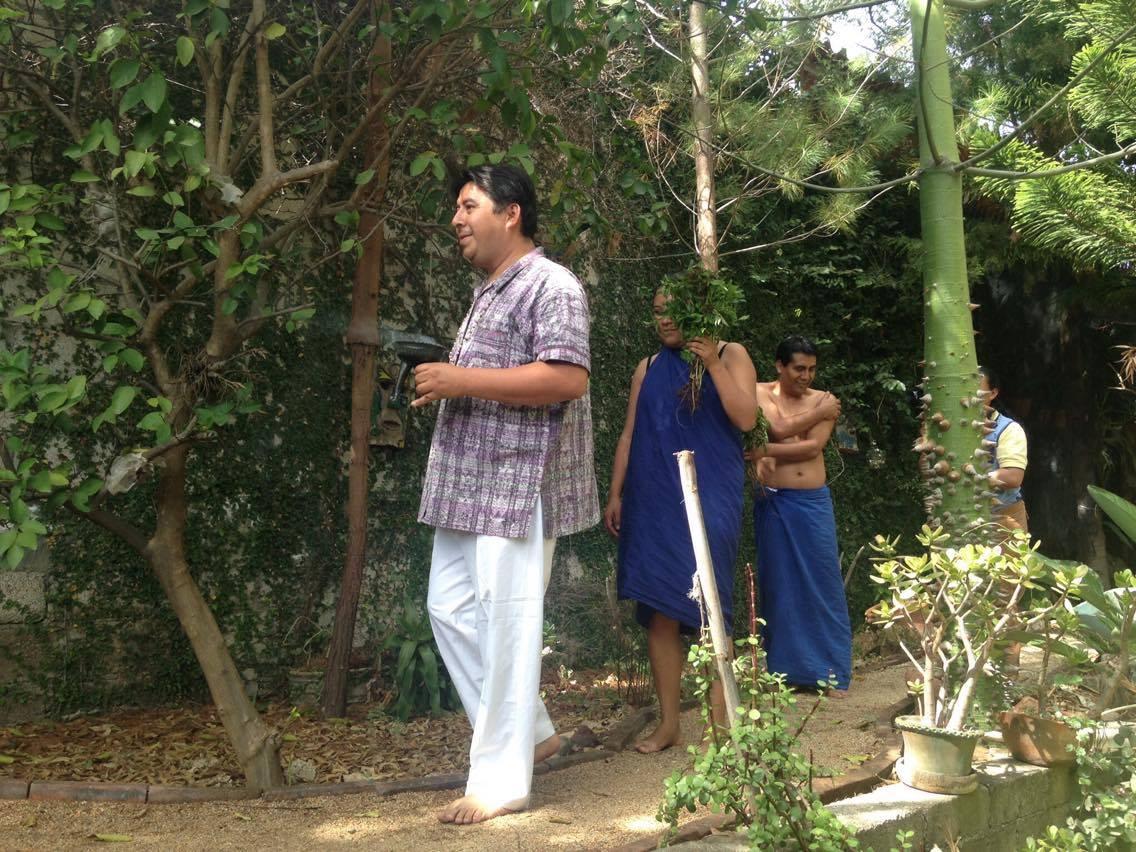 From there, we're recovering – rubbing pulverised fresh orange all over our bodies and smoothing honey into our hair. As more water splashes onto the rocks, I lie on the ground, where the heat is slightly less intense. I focus on what I'm here to let go of – what I want to leave behind in this small, dark womb-like space. I'm ready for my rebirth. Or maybe I'm just ready to feel the cool air of the outside world on my face.
And finally, the door is opening and the sunlight and cold wind rushing in. I feel like I've left unwanted emotions and about half my body weight in sweat behind me in that little adobe hut. What's more, my skin is soft as a baby's. My rebirth is complete.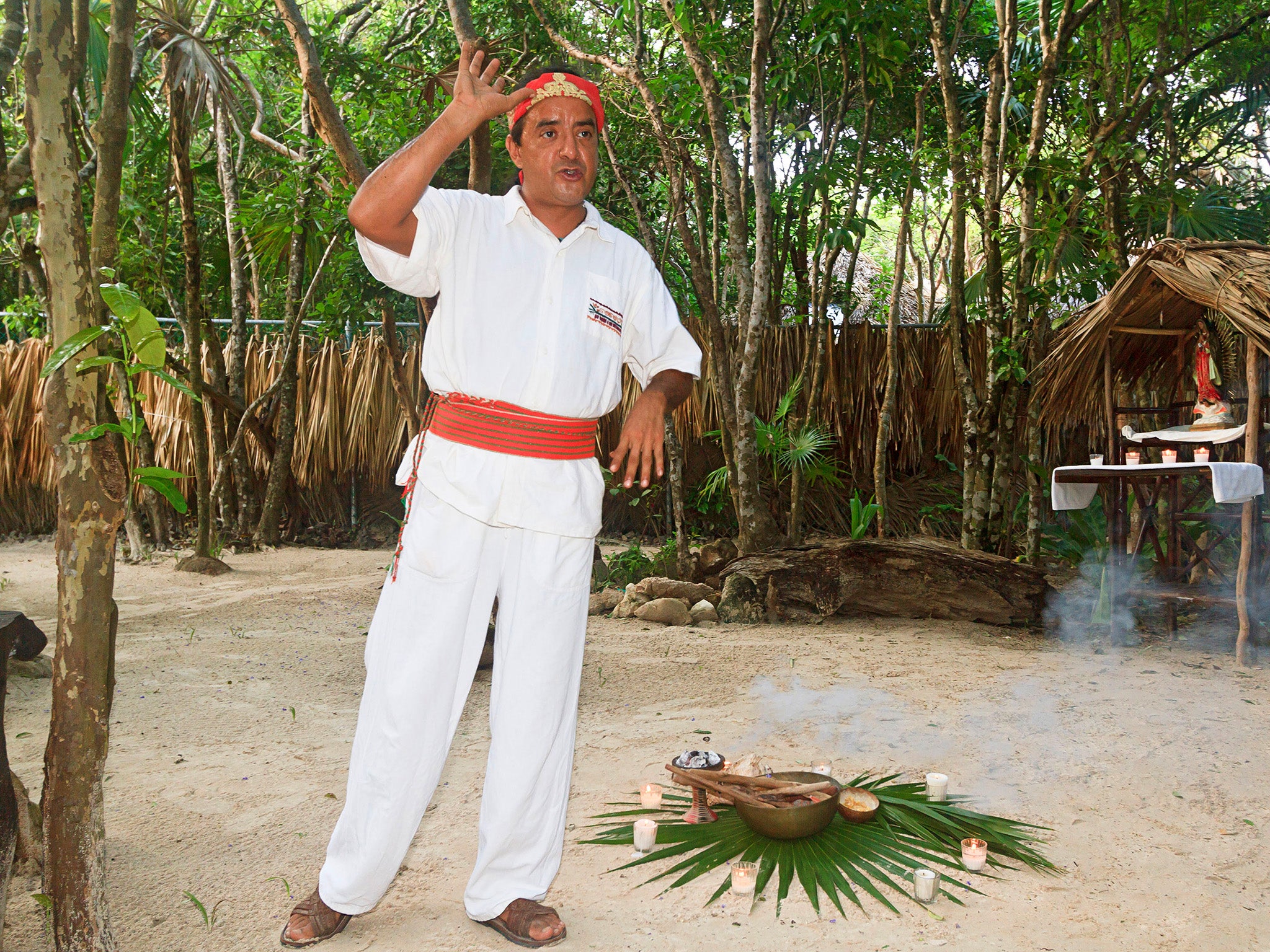 Mayan shaman greets visitors with copal smoke (Alamy)
Travel essentials
Getting there
Aeromexico flies from Heathrow to Oaxaca via Mexico City from £570. Ceviarem Temazcal is located 15 minutes from the centre of Oaxaca. Curandero (healer) Joshavé CÍrigo is from a long line of healers and his wife Blanca Estela Conde speaks English. Prices start from £15 for a group temazcal.
Staying there
The bohemian and beautiful Agrado Guest House has doubles from £35 per night, half board
More information
facebook.com/ceviarem.temazcal
Source: Read Full Article