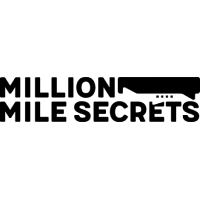 Airline loyalty programs can look a little convoluted if you're new to miles and points. Even after studying extensively, there are bound to be some useful nuances that you miss.
American Airlines is the biggest airline in the world (at least it was before the coronavirus debacle. We'll have to see how things shake out). If you're a miles and points enthusiast, American Airlines miles are a key tool to knocking off your bucket list goals — more so than ever, I'd argue. Award space is plenteous, cheap deals are ubiquitous, and airline policies are generous.
Oh, and American Airlines credit card bonuses are solid. You could easily scoop up 200,000 miles after a few credit card applications. Before you start burning your miles, however, you need to know all of the below tricks to make the most from your AA miles. If you know them all, you're undoubtedly a seasoned free-travel vet.
1) American Airlines isn't a Chase or Amex transfer partner — but you can use them for AA flights anyway
Chase Ultimate Rewards is one of our favorite miles and points currencies. They've got excellent transfer partners that make the points super flexible and useful for any style of traveler. You can easily earn them from travel credit cards like:
Chase Sapphire Preferred® Card – 60,000 Chase points after you spend $4,000 on purchases in the first three months from account opening
Chase Sapphire Reserve® – 50,000 Chase points after you spend $4,000 on purchases in the first three months from account opening
Ink Business Preferred® Credit Card – 100,000 Chase points after you spend $15,000 on purchases in the first three months from account opening
American Airlines is not a Chase transfer partner, unfortunately. In fact, you can't transfer points from any bank to American Airlines.
Still, that doesn't mean Chase Ultimate Rewards points aren't useful for award flights on American Airlines. There are some tricks you can use to fly American by transferring Chase points — and they're oftentimes better than transferring Chase points directly to American Airlines!
British Airways and Iberia are both Chase transfer partners, and these carriers are in the same airline alliance as AA. Iberia is far and away one of my favorite Chase transfer partners because of this perk. I've routinely been able to transfer 17,000 Chase points to Iberia to take a flight on American Airlines that would have cost 25,000 AA miles.
Read our post on how to use Chase points to fly American Airlines for a step-by-step guide, complete with screenshots.
If you're more of an Amex person, you can also transfer Amex Membership Rewards points to British Airways for similar redemptions.
2) Turn your restrictive AA "Flight Credits" into useful eVouchers
American Airlines has ditched its change fees (hooray!). However, if you cancel an AA ticket you purchased with cash, your credit card won't actually be refunded (unless you purchased one of those insanely expensive "flexible" fares). Instead, you'll receive a "Flight Credit" in your loyalty account for future use on American Airlines.
The big catch here is that when you cancel a ticket, the airline deposits a flight credit into the accounts of each traveler on the reservation. For example:
You spend $400 per ticket for your grandma and grandpa to visit
They can't make the trip, so you have to cancel the flights
You (the purchaser) will not be refunded the $800 you spent. Instead, your aunt and uncle would receive $400 of Flight Credit into their account
That is really inconvenient, mainly because Flight Credits can only be used by the traveler whose name is on the credit. Your money is now tied up between two accounts that aren't even yours. However, there's a workaround you can use to get your money back — but you must convert your Flight Credits into eVouchers.
See, when you book a flight with an American Airlines Flight Credit, you can only book a flight for yourself. But if the new flight you book costs less than your flight credit, American Airlines will issue you an eVoucher for the remaining value. And eVouchers can be used for anyone! All you have to do is find the cheapest AA ticket to anywhere, use the Flight Credit to book it, and BAM — you're free to use your money for any ticket.
Read my guide on how to convert Flight Credits into eVouchers for detailed instruction.
3) Save your miles for Economy Web Specials
American Airlines Economy Web Specials are in my opinion the single best use of AA miles. They used to be non-cancelable, but due to American's new coronavirus-inspired cancellation policies, you can cancel them for free.
For example, you can book a round-trip ticket to Costa Rica from many cities for just 10,000 miles each way. This is substantially lower than the regular price — if you were to pay cash for that same ticket, you could easily spend $550+ round-trip! That means you're getting a value of 2.75 cents per mile. Considering we estimate the average American Airlines miles value is 1.4 cents each, that's a fantastic redemption.
You can find a ton of dirt cheap domestic flights, as well. I'm headed to Vail (EGE) in a few weeks, and I was able to book my flights for 7,000 miles each way.
4) Earn a ton of American Airlines miles every year with this savings account
Depending on how much money you've got in savings, Bask Bank can be an absolute dream for AA flyers. The bank account doesn't pay interest but instead rewards you with American Airlines miles. If you know the best ways to use AA miles, this is worth far more than the highest APY offered by any bank (at least in the current low-interest-rate environment) . Here's how it works:
For every dollar in your Bask Bank account, you'll earn 1 American Airlines mile annually. For example, if you keep $47,000 in savings into your Bask Bank account for 360 days, you'll earn 47,000 miles
Bask Bank calculates your account balance daily and deposits the miles into your loyalty account at the end of the month
If you tend to pull from your savings account often, you'll want to use the following formula to see how many miles you're earning. Whenever your savings balance changes, here's how to figure out your new monthly earning rate:
Account balance / 365 days in a year x days in the month
For example, if your account balance in March is $25,000, your formula would be 25,000 / 365 x 31. You're on track to earn 2,123 miles in March if you don't touch your money.
As a reminder, here's what you can generally book with AA miles (based on its most recent award chart):
25,000 miles: Round-trip coach flight to anywhere in the Continental U.S.
57,500 miles: One-way business class flight to Europe
30,000 miles: Round-trip coach flight to the Caribbean
10,000 miles: One-way coach flight to somewhere fun with Economy Web Specials
You could get thousands of dollars in value per year from a Bask Bank account if you can earn enough miles for a business class flight!
5) Book cheaper flights on AA with Etihad
As with any form of currency, American Airlines has been subject to devaluation. One of the most egregious devaluations occurred in 2016. That's a long time ago.
However, Etihad Airways (a flag carrier of the UAE) has a special partnership with American Airlines. Etihad's award chart for American Airlines flights matches American's own award chart before that 2016 devaluation. In other words, as long as you book your American Airlines flights with Etihad miles through the Etihad site, you can still pay extremely low prices — far better than those offered by American.
Here's the Etihad award chart:
This is for flights on American Airlines and American Eagle planes only. But look at the prices:
Business-class seats to Europe for 50,000 Etihad miles
Coach flights to Europe starting at 20,000 Etihad miles (off-peak dates)
First-class seats to Japan for 62,500 Etihad miles
Business-class to Australia or New Zealand for 62,500 Etihad miles
American Airlines binned its award chart, so you'll have to actually search your desired route to know exactly how many miles you'll need for your particular flight — but unless there's some kind of great sale, they're not going to be cheaper than what Etihad offers.
For example, business class flights to Europe tend to cost 57,500 American miles each way. And a first-class seat to Japan will cost at least 80,000 American miles each way. Through Etihad, you're getting a 7,500 and 17,500-mile discount, respectively.
You can earn Etihad miles quickly and easily by transferring the following points to the program:
Amex Membership Rewards (1:1 ratio)
Citi ThankYou points (1:1 ratio)
Capital One miles (2:1.5 ratio)
Marriott points (3:1 ratio)
Note: If you transfer Marriott points in increments of 60,000, you'll get an extra 5,000 Etihad miles (60,000 Marriott points = 25,000 Etihad miles).
6) Combat Basic Economy with AA credit cards (you don't even have to pay with it!)
American Airlines Basic Economy flights are the cheapest fares the carrier offers. However, they come stripped of inalienable rights endowed by our Creator, such as priority boarding and being treated with basic human dignity.
Basic Economy feels like it's almost designed to shame you into buying a standard coach ticket:
You can't choose your own seat
You board dead last
You still have to pay change and cancellation fees (yes, even though AA recently "eliminated" them)
Having an American Airlines credit card can negate some of the downsides of basic economy. Even when booking Basic Economy, AA cardholders board either in Group 4 or 5, depending on which card you have (Basic Economy boards in Group 9, a final group dedicated to them). Also, you'll get a free checked bag — both of which regular Basic Economy travelers only receive in their sweetest dreams (or by paying at least $30 on a way flight).
If you find yourself flying Basic Economy with regularity, you need an American Airlines card. You don't even have to pay for your flight with your AA card; as long as you're a cardholder, you'll get all these benefits.
7) Stay far, far away from British Airways when using American miles
As mentioned above, booking American Airlines flights with British Airways points is a fantastic use of rewards. Ironically, using American Airlines miles for British Airways is one of the worst uses of points — particularly when crossing the Atlantic.
The simple reason is that British Airways passes along exorbitant fuel surcharges that cost hundreds of dollars. Here are two flights from New York to London, the first on British Airways and the second on American Airlines.
As you can see, both business class flights cost 57,500 miles. However, the American Airlines flight charges $5.60 in taxes, while the British Airways flight charges $729.20 in fees! That is called larceny.
Beware of the airlines that pass along fuel surcharges — it dramatically lowers the value of your points if you're paying $700+ in "taxes." British Airways is perhaps the worst offender.
Bottom line
With the above tricks, you can book cheaper AA flights by using Chase points, Amex points or Etihad miles, you can beat Basic Economy, you can liquidate flight credits, and you can even earn boatloads of miles by saving (instead of spending!).
Let us know how many of these secrets you already knew — and comment if there are any other tricks readers should know. You can also subscribe to our newsletter for more posts like this delivered to your inbox once per day. More tips = more trips!
Citi® / AAdvantage® Executive World Elite Mastercard®
Citi® / AAdvantage® Executive World Elite Mastercard®
Earn 50,000 American Airlines AAdvantage® bonus miles after spending $5,000 in purchases within the first 3 months of account opening

Admirals Club® membership for you and access for up to two guests or immediate family members traveling with you

Earn 10,000 AAdvantage® Elite Qualifying Miles (EQMs) after you spend $40,000 in purchases within the year

No Foreign Transaction Fees on purchases

Earn 2 AAdvantage® miles for every $1 spent on eligible American Airlines purchases and 1 AAdvantage® mile for every $1 spent on other purchases

First checked bag is free on domestic American Airlines itineraries for you and up to 8 companions traveling with you on the same reservation

The standard variable APR for Citi Flex Plan is 15.99% – 24.99%, based on your creditworthiness. Citi Flex Plan offers are made available at Citi's discretion.
Intro APR on purchases
N/A
Regular APR
15.99% – 24.99% (Variable)
Annual Fee
$450
Balance Transfer Fee
3% of each balance transfer; $5 minimum.
MORE INFO
Source: Read Full Article