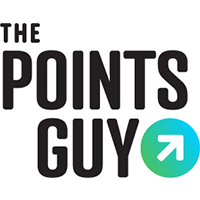 Thinking about booking a United flight for travel by May 26, 2021? You might want to lock it in today.
In celebration of "National Plan your Vacation Day," United Airlines has dropped its fares on some routes to $29 each way, with awards starting at just 3,000 miles. You need to book your flight today, Jan. 26, 2021, for travel between Feb. 9 and May 26, 2021 in order to take advantage.
The lowest fares are available on United's shortest flights, such as San Diego (SAN) and Los Angeles (LAX) to San Francisco (SFO):
You can book these flights for $29 each way, but the lowest fares generally require traveling in basic economy, without a seat assignment or carry-on bag. Note that free changes are permitted for all United flights issued by March 31, 2021, including basic economy.
Alternatively, you might want to consider booking an award for 3,000 miles, since those tickets include full economy perks.
You can also find $29 fares or 3,000-mile awards on other short-haul United flights, such as Boston (BOS) to Washington, D.C. (IAD):
Or Houston (IAH) to New Orleans (MSY):
Longer flights might cost you a hair more, but they're discounted as well, such as Chicago (ORD) to Los Angeles (LAX) for $39:
Or 3,500 miles each way:
If you don't already have miles in your account, you can consider a transfer from Chase Ultimate Rewards — miles generally post instantly, but there are occasional transfer delays, so there's a small chance you won't have the miles in your United account in time to take advantage of this sale.
With fares so low, though, it may make more sense to save your points and miles for another booking, and pay cash, instead. Alternatively, you can redeem directly through Chase's travel portal — customers with a Chase Sapphire Reserve can redeem points for 1.5 cents each, while those with a Chase Sapphire Preferred Card can redeem for 1.25 cents.
As always, be sure to compare fares before you decide to lock in an award — TPG values MileagePlus miles at 1.3 cents apiece, but it's easy to get much more value out of your miles than that. 3,000 miles is an incredible rate, but with fares of $29, you may want to consider paying cash, instead.
Featured photo by Zach Honig/The Points Guy.
SPONSORED: With states reopening, enjoying a meal from a restaurant no longer just means curbside pickup.
And when you do spend on dining, you should use a credit card that will maximize your rewards and potentially even score special discounts. Thanks to temporary card bonuses and changes due to coronavirus, you may even be able to score a meal at your favorite restaurant for free. 
These are the best credit cards for dining out, taking out, and ordering in to maximize every meal purchase.
—
Editorial Disclaimer: Opinions expressed here are the author's alone, not those of any bank, credit card issuer, airlines or hotel chain, and have not been reviewed, approved or otherwise endorsed by any of these entities.
Video: What to know about travel insurance, cancellations and refunds (NBC News)
Why Trump can still be impeached after he left office

NBC News


Biden's 'buy American' EO will bring transparency to manufacturing world

NBC News


Meet Tom Vilsack, Biden's nominee for secretary of agriculture

NBC News


Mounting frustration over slow Covid vaccine rollout

NBC News


Unrest continues in the Netherlands after Covid-19 curfew imposed

NBC News


7,000 National Guard troops to remain in Washington, D.C.

NBC News


Biden signs executive order promoting companies buy American

NBC News


Nominate a woman for Know Your Value and Forbes' 50 over 50 list

NBC News


Why Alamo Drafthouse loves the big screen

NBC News


Dr. Azar: 'Light at the end of the tunnel' despite new Covid variants

NBC News


Dr. Patel on Covid protection: 'The kind of mask you wear does matter'

NBC News


Trump reportedly considered naming new attorney general to push baseless voter fraud claims

NBC News


Where the investigation into the Capitol Hill riots now stands

NBC News


Protesters march in Tacoma, Washington, after police vehicle injures two people

NBC News


Watch: Cute giant panda cub won't let go of keeper's leg

NBC News


Why Trump can still be impeached after he left office
Can a president who has already left office be impeached, tried, and convicted by the Senate if you can't remove him from that office? NBC News' Danny Cevallos breaks down the argument.


NBC News



Biden's 'buy American' EO will bring transparency to manufacturing world
President Joe Biden signed an executive order requiring companies to make more of their components in America. NBC News' Stephanie Ruhle explains why this could be a big win for U.S. companies.


NBC News



Meet Tom Vilsack, Biden's nominee for secretary of agriculture
President Joe Biden nominated Tom Vilsack to run the department of agriculture. Vilsack ran the USDA once before and some farmers are concerned about bringing him back. NBC News' Maura Barrett takes a look at his career and achievements.


NBC News


Source: Read Full Article